Curve Digital Acquires IronOak Games; Accelerate Games Founded
by Mathew Broughton on 3rd Nov 2020 in News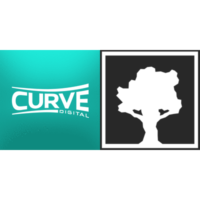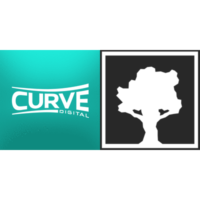 TheGamingEconomy's Daily Digest brings you the prevalent business stories in gaming. In today's news: Curve Digital acquires IronOak Games; Accelerate Games founded; and Sugar raises £1.5m for game studio financing.
Curve Digital acquires IronOak Games
London-based indie publisher Curve Digital has announced that it has acquired Canadian studio IronOak Games for an undisclosed sum. The acquired developer, operating out of Vancouver, is best-known for its 2018 title For the King which was published by Curve across PC and console platforms. IronOak Games becomes the second firm to be acquired by Curve Digital, following Runner Duck Games, and the first since Curve's parent group Catalis was itself purchased by VC firm NorthEdge Capital in October 2019, in a deal valued at £90m.
Hinting at further purchases, Jason Perkins, Managing Director at Curve Digital, wrote, "Our goal, since 2013, has been to become the main choice in publishing for independent studios worldwide and as we evolve, so do our relationships with development partners. With IronOak, based on our aligned values and goals, it made sense for them to join the Curve family and as a fast growing, ambitious publisher we're looking at more acquisitions and encouraging developers that might want to work with us to reach out."
Accelerate Games founded
Former Activision International and Acclaim Entertainment executive Greg Fischbach is continuing his romance with game companies starting with the letter A, with the formation of his own publishing house Accelerate Games. The New York-based studio will primarily focus on publishing titles from indie developers and will commence operations through the PC and console release of the next instalment in the Toy Soldiers franchise, developed by Signal Studios. Brett Gow, Studio Partner and GM at Signal, also co-founds Accelerate, with the four-strong founding team completed by Philippe Clavel (Sony Online Entertainment, YooStar Entertainment) and John Chao (Rabbit, Teleflora, and Takira Interactive).
In a statement announcing the studio's formation, Fischbach commented, "Our industry is blessed with many talented voices armed with resources, but up-and-coming teams which are equally creative and brilliant also deserve the same resources and support. That is where Accelerate Games comes into play. We offer global publishing, distribution, and marketing support so our partners can focus on what is most important to them: the creative process."
Sugar raises £1.5m for game studio financing
Game studio financing platform Sugar has announced that it has secured £1.5m in a pre-seed capital raise led by Passion Capital and supported by Velo Partners and Victoria van Lennep (Lendable). London-based Sugar offers developers access to non-equity marketing capital, as well as advance payment services for digital revenue and video game tax relief (VGTR) credit payment. The investment will be used to support the company's growth within the UK prior to expansion to targeted markets, namely the US and Scandinavia, over the course of the next few years.
Sugar CEO Matt Frenchman commented, "We're so excited to be working with Passion and delighted to have expert fintech investors on board. Like us, Passion sees access to finance as a big problem in the games and apps world. With this round of funding, we can focus on developing our platform, growing the team and ultimately giving studios quick and easy finance to scale up."