Corsair Bolsters Streaming Portfolio with EpocCam Acquisition; WinZO Raises USD$2m
by Mathew Broughton on 2nd Nov 2020 in News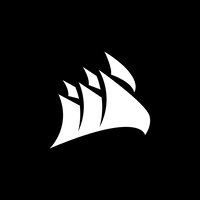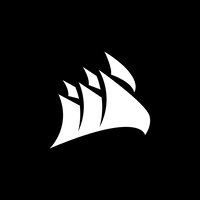 TheGamingEconomy's Daily Digest brings you the prevalent business stories in gaming. In today's news: Corsair bolsters streaming portfolio with EpocCam acquisition; WinZO raises USD$2m (£1.5m); and Scottish game industry employment up 17%.
Corsair bolsters streaming portfolio with EpocCam acquisition
Video game hardware company Corsair Gaming Inc. has announced that it has acquired mobile streaming software application EpocCam from Finland-based Kinoni for an undisclosed sum. The acquired product is listed on the Apple App Store and allows users to covert their iPhone or iPad device to function as a webcam and microphone for PCs and Macs. EpocCam has been integrated into Corsair's Elgato streaming hardware and software portfolio, which was itself acquired in 2018 for USD$46.6m (£36.0m), effective immediately.
The acquisition marks the first made by Fremont, California-based Corsair since it completed its USD$238m (£184m) IPO in late September at a valuation of approximately USD$1.3bn (£1.0bn). Prior to EpocCam, Corsair's recent acquisitions tended more towards its traditional hardware focus with the purchases of Origin PC for USD$13.8m (£10.6m) and SCUF Gaming for USD$136.3m (£105.5m), which both took place in 2019.
WinZo raises USD$2m (£1.5m)
Mobile esports platform WinZO has secured funding from Bain Capital Co-Chairman Stephen Pagliuca, who has previously backed Epic Games, to support its continuing organic growth within the social gaming sector. Of the total investment, USD$1m (£772,000) was secured via a secondary shares transaction following the completion of a USD$1m (£772,000) employee stock ownership plan (ESOP) buyout completed by WinZO. The latest injection into the Dehli-based firm comes shortly after it raised USD$18m (£14m) in a Series B round in September this year off the back of strong growth, with an additional 20 million users joining the platform over the course of the year. To-date, WinZo has now raised a total of USD$25m (£19m) since its foundation in April 2018.
In a statement, Saumya Singh Rathore, CO-Founder of WinZO, wrote, "We are thrilled to be backed by Steve, an investor of high repute in our growth journey. The kind of confidence exhibited by industry experts from across the globe is a testament to the scalable, sustainable and robust business we have built in a very short span of time. It's soul satisfying to be able to generate value through ESOP buyout for our early employees too. This is just the beginning of an exciting journey towards solving social entertainment for Bharat."
Scottish game industry employment up 17%
Employment within the Scottish video games industry increased by 17% from November 2018 to April 2020, now standing at over 1803 permanent staff members, according to data compiled by UK industry association TIGA. The findings confirm Scotland as the fourth-largest localised cluster for game development in the UK, after London, the South East (England), and the North West (England), and suggests the sector contributes £236m to overall UK GDP. The increase has been attributed to significant investment by overseas publishers and technology firms, along with the growth of domestic gaming firms.
Commenting on the findings, Dr Richard Wilson OBE, CEO of TIGA, wrote, "Scotland represents the fourth largest games cluster in the UK. Scotland has a critical mass of experienced games developers; renowned universities preparing skilled graduates for the games industry, including TIGA Accredited Abertay University; and supportive agencies including Scottish Enterprise and Creative Scotland. The UK Games Fund is also based in Dundee. We can ensure that the environment for the Scottish games industry remains favourable for growth in three ways. Firstly, by enhancing Video Games Tax Relief, a measure which effectively reduce the cost of games development. Secondly, by introducing a Video Games Investment Fund (VGIF) and developing the UK Games Fund to improve access to finance. Thirdly, by continuing to strengthen industry-university links, enhance skils and training and enable UK games companies to recruit highly skilled workers from the EU and beyond."
esportsHardwareIndustry AssociationInvestmentM&AMobileStreamingUK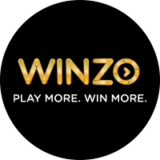 Get the latest news, market analysis, and funding status on WinZO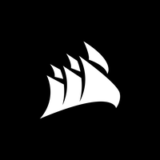 Get the latest news, market analysis, and funding status on Corsair