Microsoft Gaming Revenue up 22%; Sony Sees Strong Digital Growth
by Mathew Broughton on 28th Oct 2020 in News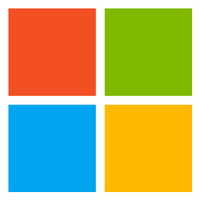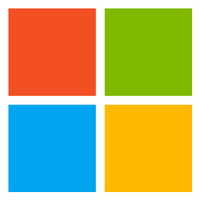 TheGamingEconomy's Daily Digest brings you the prevalent business stories in gaming. In today's news: Microsoft gaming revenue up 22%; Sony sees strong digital growth; and CD Projekt Red delays Cyberpunk 2077 for third time.
Microsoft gaming revenue up 22%
Microsoft has released its financial results for the first quarter (ended 30th September) of its 2020-2021 financial year, revealing that revenue attributed to its gaming segment climbed by USD$550m (£422m), representing a growth of 22% year-over-year to approximately USD$3.1bn (£2.4bn). Despite being the final quarterly period before the release of its next-generation Xbox Series X and Series S consoles, Xbox content and services revenue climbed by USD$649m (£498m), or 30%, in total, although this was somewhat negated by an expected decline in hardware revenue of 27%. For the company as a whole, revenue climbed by 12% overall to USD$37.2bn (£28.5bn), while net income was up 30% to USD$13.9bn (£10.6bn).
In the earnings call discussing the results, Microsoft CEO Satya Nadella stated, "Gaming is the most expansive category in the entertainment industry. Three billion consumers look to gaming for entertainment, community, and achievement, and our ambition is to empower each of them, wherever they play. Our Xbox Game Pass service has more than 15 million subscribers. Quality differentiated content is the flywheel behind the service's growth, and the addition of EA Play next month, along with our pending acquisition of ZeniMax Media, will add more of the world's most iconic franchises to the more than 100 high-quality games already available and materially increases our ability to increase content. We're also transforming how games are distributed and played, and reaching new players on mobile and tablet, by bringing cloud gaming to Game Pass."
At the time of writing, Microsoft Corporation (NASDAQ: MSFT) is down 1.42% at USD$213.25 (£163.54) in pre-market trading.
Sony sees strong digital growth
Joining Microsoft on the earnings slate was Sony, which detailed a 52.2% year-over-year rise in sales attributed to its game and network services division in the second quarter of its 2020-2021 financial year, reaching a figure of JP¥506.6bn (£3.71bn). The overriding majority (77%) of these sales came through digital channels, with JP¥125.5bn (£920.0m) attributed to full-game downloads, JP¥171.5bn (£1.257bn) to digital add-on content, and JP¥95.9bn to network services (£703m). Notably, digital full-game sales are now outpacing physical sales by a ratio of 59:41, compared to a balance of 55:45 in favour of physical sales in the equivalent period last year. Operating income for Sony's gaming division similarly grew, up 62% from Q2 2019 to JP¥104.9bn (£769.0m).
While Sony is focusing on organic growth for its gaming operations, Sony Interactive Entertainment (SIE) CEO Jim Ryan did not rule out inorganic growth through acquisitions, telling Reuters in an interview, "Where we can bolster our in-house capability with selective M&A that might be possible." Such expansion may be more likely given bolstered optimism for the segment, with executives revising its sales forecast from JP¥2.5tn (£18.3bn) to JP¥2.6tn (£19.1bn), and operating income from JP¥240bn (£1.76bn) to JP¥300bn (£2.20bn).
Speaking on the associated earnings call, Sony CFO Hiroki Totoki commented, "We expect to launch the PS5 in great shape due to this appealing software lineup, the strength of the PlayStation brand, our preeminent gaming ecosystem, and our cohesive gamer community. Our strategy is to grow sales and profits through increased user engagement driven by great gaming experiences on the PS5 and we aim to accelerate the growth of recurring sales and profits by expanding the reach of our community through further strengthening our network services going forward."
At close of trading, Sony Corporation (TYO: 6758) share price had risen by 1.83% to JP¥8,248 (£60.46).
CD Projekt Red delays Cyberpunk 2077 for third time
CD Projekt Red has announced that it has delayed the release of its highly anticipated Cyberpunk 2077 for the third time, pushing the title back from 19th November to 10th December. The game was originally due to release in April, before being pushed back to 17th September, then to its previous November slot. The delay comes as the Polish studio is under fire for imposing mandatory six day weeks for its development team, despite public assurances from CD Projekt SA Co-Founder and Joint CEO Marcin Iwiński given last year that the firm would not impose crunch conditions on its employees.
In a statement, Iwiński and CD Projekt Red Studio Head Adam Badowski wrote, "The biggest challenge for us right now is shipping the game on current-gen, next-gen, and PC at the same time, which requires us to prepare and test nine versions of it while working from home. Since Cyberpunk 2077 evolved towards almost being a next-gen title somewhere along the way, we need to make sure everything workds well and every version runs smoothly. We're aware it might seem unrealistic when someone says that 21 days can make any difference in such a massive and complex game, but they really do."
ConsoleDeveloperFinancial ResultsPublisher

Get the latest news, market analysis, and funding status on Sony Interactive Entertainment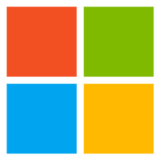 Get the latest news, market analysis, and funding status on Microsoft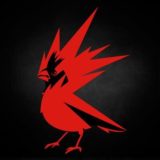 Get the latest news, market analysis, and funding status on CD Projekt