VSPN Raises USD$100m; Koei Tecmo Sales up 39.7%
by Mathew Broughton on 26th Oct 2020 in News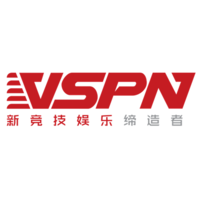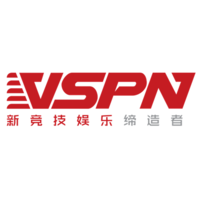 TheGamingEconomy's Daily Digest brings you the prevalent business stories in gaming. In today's news: VSPN raises USD$100m (£76.6m); Koei Tecmo sales up 39.7%; and Scopely acquires Genjoy.
VSPN raises USD$100m (£76.6m)
Shanghai-based esports solutions provider Versus Programming Network (VSPN) has announced that it has closed a USD$100m (£76.6m) Series B round, which will be used to support the expansion of its ecosystem outside of the Chinese market as well as the development of its products, most notably its first-party short-form video platform. The investment was led by Tencent Holdings Ltd and supported by a host of investors including Susquehanna International Group (SIG); Tiantu Capital; and video-sharing app Kuaishou, the latter of which is itself backed by Tencent to the tune of USD$2bn (£1.5bn). VSPN's portfolio spans esports tournaments, including a lead organisational role for PUBG Mobile competitions, content production, and branded esports venues. VSPN was founded in 2016 and now boasts an employee base of over 1000 staff, with previous investors including Focus Media Network, China Jianteng Sports Industry Fund, Guangdian Capital, and Averest Capital.
Dino Ying, CEO of VSPN, commented, "We are delighted to announce this latest round of funding. Thanks to policies supporting Shanghai as the global centre for esports, and with Beijing, Chengdu, and Xi'an expressing confidence in the development of esports, VSPN has grown rapidly in recent years. After this funding round, we look forward to building an esports research institute, an esports culture park, and further expanding globally. VSPN has a long-term vision and is dedicated to the sustainable development of the global esports ecosystem."
Koei Tecmo sales up 39.7%
Japanese video game holding company Koei Tecmo has released its financial results for the second quarter of the 2020-2021 financial year, detailing that its quarterly net sales total climbed by 39.7% to a company-record JP¥23.141bn (£169.36m). Moreover, the Yokohama-based firm's net income for the period almost doubled from JP¥5.931bn (£43.41m) to JP¥11.845bn (£86.69m) driven by the strong performance of its JRPG title Atelier Ryza: Ever Darkness & the Secret Hideout, which has surpassed 500,000 copies sold since its release in September last year. Two other titles from the marque have also breached the 300,000 copies barrier during the quarter, namely Romance of the Three Kingdoms XIV and Fairy Tale. Koei Tecmo executives have also noted that its global business is "growing steadily", with international sales now making up the majority (50.2%) of its takings.
At the close of trading on 26th October 2020, Koei Tecmo Holdings Co. Ltd. (TYO: 3635) share price was down 2.13% at JP¥4,835 (£35.39).
Scopely acquires Genjoy
US mobile developer-publisher Scopely has announced that it has acquired Seville-based studio Genjoy, best known for its match-three title Tuscany Villa, for an undisclosed sum. Genjoy becomes the third Scopely subsidiary studio in Spain, joining two divisions located in Barcelona focusing on development, analytics, and customer support. According to a statement released by Scopely, all ~150 employees from Genjoy will be retained.
The acquisition continues an active 2020 for Scopely, starting with the purchase of FoxNext Games and Cold Iron Studios from Disney in January for a sum estimated to be in the region of USD$250m (£192m). The latter was subsequently sold to Daybreak Games in August due to its specialism in PC and console titles. Moreover, Scopely raised USD$200m (£153m) in March to support its ongoing acquisition strategy, which later doubled to USD$400m (£306m). Thereafter, the group purchased Scrabble Go developer PierPlay in April for an undisclosed fee. Looking ahead, Scopely is reportedly in talks to raise a further USD$300m at a valuation of USD$3bn, although executives could potentially abandon the investment round in favour of an IPO.
APACChinaesportsFinancial ResultsInvestmentJapanM&AMobileSeries B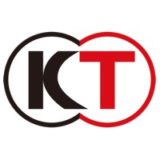 Get the latest news, market analysis, and funding status on Koei Tecmo Holdings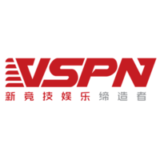 Get the latest news, market analysis, and funding status on Versus Programming Network (VSPN)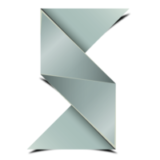 Get the latest news, market analysis, and funding status on Scopely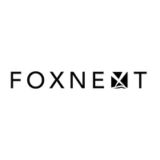 Get the latest news, market analysis, and funding status on FoxNext Games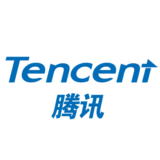 Get the latest news, market analysis, and funding status on Tencent Holdings