Playtika Files IPO; September 2020's Biggest Month for Gaming TV Advertising
by Grace Dillon on 19th Oct 2020 in News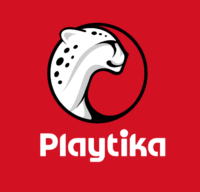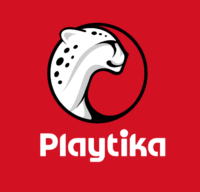 TheGamingEconomy's Daily Digest brings you the prevalent business stories in gaming. In today's news: Playtika files to go public; 2020 gaming ad spend reaches peak in September; and non-profit games organisation Hit Save launches.
Playtika files for IPO
Israel-based Playtika has announced that it plans to go public, having filed a confidential S-1 registration with the US Securities and Exchange Commission. The mobile games publisher had reportedly been working on filing for its initial public offering (IPO) since 2019, and like many of its fellow game firms, is now hoping to go public now in order to take advantage of high stock prices driven by an increase in play under COVID lockdown measures.
According to InvestGame, public offerings for game companies have totalled USD $9.2bn (£7.1bn) in 2020 so far, with a number of firms raising billions of dollars from their own IPOs earlier this year. As of writing, Playtika has not disclosed any pricing details surrounding its IPO.
Founded in 2010 by CEO Robert Antokol, Playtika began as a social casino game company before being acquired by Caesars Interactive Entertainment in 2011. In 2016, Playtika was sold to Chinese game consortium Alpha Frontier for USD $4.4bn (£3.4bn), and the company has since acquired more than 15 gaming firms and is spread across 19 offices. Over 35 million users currently play at least one of Playtika's 20 different games each month, and boasts 12 million daily active users.
September sees highest TV ad spend this year
The gaming industry continued its investment in TV advertising, spending an estimated USD $39.5m (£30.4m) on channel inventory in September. The figure is an impressive 76.4% jump from the USD $22.4m (£17.2m) spent in August, and makes last month the biggest for TV ad spend by the industry in 2020.
The result is a very slight 0.65% drop from the figure recorded in the same period last year, both a reminder of the shaky economic situation that has served as the backdrop for much of 2020 and a reiteration of gaming's relative steadfastness during the crisis.
Most investment came from Sony's PlayStation, which generated almost 1.6 billion TV ad impressions from its nearly 46% total industry budget spend. The brand is believed to have seen its 51 ad spots, which were aired more than 6,500 times, bolstered by the sports programming they accompanied.
Square Enix came in second, having spent around USD $8.9m (£6.8m) on 913 airings of just one ad, which garnered 302.5 million impressions. Nintendo was responsible for the third-largest spend, pumping USD $7.1m (£5.5m) into showing 24 different adverts over 2,600 times. The company was rewarded with almost 380 million TV ad impressions.
Hit Save games preservation body announced
Hit Save, new non-profit organisation that will seek to preserve and celebrate gaming history, has been announced. The body, whose mission is to "advocate for, initiate, support, and maintain video game preservation efforts through community-driven projects", was established earlier this year, but went public just last week.
Based in the US but aspiring for a global reach, the non-profit's leadership team includes Amanda Farough, co-host of the Virtual Economy Podcast and Engaged Family Gaming, VMware open source community manager Jonas Rosland, technical architect and lead developer for Aaru Natalia Portillo, and founders of Gaming Alexandria Dustin Hubbard, Anthony Perkins, and Ted DiNola.
Hit Save marked its launch by publishing Scanning.Guide, an initiative which seeks to promote best practices around scanning physical media and "help volunteers get the information they need when learning and refining their scanning efforts".
The organisation is also gearing up for the launch of its Indie Preservation Project, an initiative that will see Farough interview independent developers from around the world "to document their unique game development process and ensure that their stories will be available for others to enjoy and learn from".