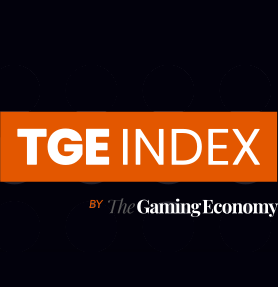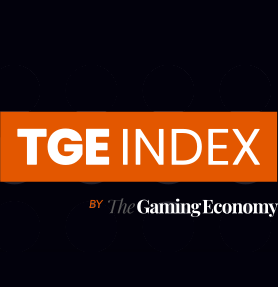 Highlights
- Total investment and M&A activity across the video games industry tracked by the TGE Index in July-September 2020 surpassed USD$17.54bn, representing an increase of 77.3% over the previous quarter.
- Following a slow start to the period, investment activity proliferated through August and September. The USD$11.77bn worth of tracked funding in September alone outmatched the total transaction value recorded for the entirety of the last quarter (USD$9.883bn), supported largely by Microsoft's USD$7.5bn acquisition of ZeniMax.
- Both non-public investment and M&A activity increased substantially, up by 247% and 262% respectively. Meanwhile IPO and post-IPO activity slowed by 55.6%.
- Increased consumer attention towards esports, in the wake of disruption to traditional sports due to the Covid-19 pandemic, began to be reflected in funding activity, with esports investment climbing by 714% quarter-on-quarter to USD$1.33bn.
- Video game service providers, technology vendors, and brands, saw significant increases in received investment over the quarter, while funding for single-platform developers decreased markedly.
- Activity was highly concentrated towards the United States, with US-based companies receiving 79.1% of all recorded funding. Investors located in the US also led the majority (57.2%) of transactions, with both North America (+132.8%) and APAC (118.6%) seeing triple-digit increases in investment activity.
Key statistics
---
Investment
Investment in private companies increased over the course of Q3 2020 in terms of both volume, up by 38.1% to 117 transactions, and value, which climbed by 247% to USD$3.645bn. Confirmed Series C and D rounds were recorded for the first time in Q3 following an absence last quarter, while there was a total of USD$2.107bn in venture funding at an undisclosed stage (up by 942% from Q2), along with a 941% rise in corporate funding rounds (non-majority stakes) to USD$374.5m.
The largest (non-M&A) investment in a private company recorded in Q3, by a significant margin, was the USD$1.78bn injection into Epic Games, which valued the US outfit responsible for the Unreal Engine technology platform and Fortnite at USD$17.3bn. Investors in the round included existing supporters Kohlberg Kravis Roberts (KKR) and Smash Ventures; new VC & PE backers including Baillie Gifford, BlackRock, T. Rowe Price Associates, and Lightspeed Venture Partners; as well as Japanese conglomerate Sony, which supplied USD$250m towards the round.
Aside from Epic Games, one other non-public investment was confirmed to have topped the USD$300m mark. In a demonstration of gaming's growing influence in sectors such as health and wider digital entertainment, gamified online fitness platform Zwift closed its USD$450m Series C round in September, supported by KKR and a host of other investors including Supercell CEO Ilkka Panaanen.
Earlier in the quarter, Tencent Holdings Ltd. once again made an investment in a leading gaming company, purchasing an undisclosed minority stake in hyper-casual specialist Voodoo in a deal which valued the French firm at approximately USD$1.4bn. Last quarter, it was suggested that Tencent was pursuing a stake of approximately 20%-25% in the Parisian firm at a valuation of USD$1.6bn, while executives have since confirmed that the current management team have retained overall voting control. Therefore, TheGamingEconomy estimates that Tencent's outlay for the transaction is in the region of USD$315m.
M&A
As forecast in the previous quarter, the video game mergers and acquisitions market continued to accelerate into the latter half of 2020. Total M&A activity through Q3 reached USD$11.16bn from 26 disclosed transactions, representing an increase of 262.0% in transaction value from the previous quarter. Similarly to Q2, a significant proportion (18/44) of M&A transactions through Q3 were for an undisclosed price, suggesting the true value for video game M&A activity is likely to be substantially higher.
Towards the close of September, Microsoft announced the landmark acquisition of ZeniMax, the parent company of studios including Bethesda Softworks; id Software; Arkane Studios; MachineGames; and Tango Gameworks, in a USD$7.5bn cash-only transaction. The purchase is the second-largest M&A transaction on record in the industry, topped only by that of Supercell by Tencent for USD$8.6bn, and brings leading RPG and shooter IP including The Elder Scrolls; Fallout; DOOM; and Quake under Microsoft's first-party portfolio. As the acquired titles will be made available on its Xbox Game Pass subscription platform, along with the rollout of its xCloud cloud gaming service, it is clear that Microsoft is prioritising content in the run-up to the release of its next-generation Xbox Series X and Xbox Series S devices.
In total, seven video game company mergers and acquisitions through Q3 2020 topped USD$100m in value, with four of these standing at USD$500m or above. Aside from Microsoft's purchase of Zenimax, Tencent Holdings completed the most valuable of these via the long-mooted acquisition of Leyou Technologies for USD$1.498bn, beating a long list of previously-implicated suitors including Sony, iDreamSky, CVC Capital Partners, and Zhejiang Century Huatong Group Co., Ltd. Hong Kong-based Leyou counts studios including Digital Extremes, Splash Damage, and Athlon Games among its portfolio, and is set to be privatised upon completion of the transaction.
The growing influence of special purpose acquisition companies (SPACs) across the global investment landscape was also felt during the quarter, with NYSE-listed Flying Eagle Acquisition Corp. instigating a USD$690m reverse-merger with mobile esports platform Skillz in September, supported by USD$159m in PIPE investment from Wellington Management Company, Fidelity Management & Research Company, LLC, Franklin Templeton, and Neuberger Berman. The transaction announcement sent the Flying Eagle Acquisition Corp (NYSE:FEAC) share price up 27% from ~USD$11 to ~USD$14, though this has since stabilised to just over USD$12 per share (correct as of 1st October 2020).
Finally, the video game digital media sector saw a significant acquisition through the sale of CNET Media Group, which counts GameSpot, Giant Bomb, and review aggregator Metacritic, among its portfolio, to holding company Red Ventures for USD$500m. The sale was not unexpected, with executives at previous owner ViacomCBS openly discussing the need to divest assets following the re-merger of Viacom and CBS in December last year. The USD$500m sale represents a depreciation in value of the properties, with CBS previously purchasing the group for USD$1.8bn in 2018, prior to bundling in its CBS Interactive assets which included GameSpot and Metacritic.
IPO & Post-IPO
Initial public offering (IPO) activity through Q3 2020 remained relatively stable, with five tracked firms listing (one more than in Q2) at a combined yield of USD$2.471bn, a reduction of 11.4% compared to the previous quarter. Of these, Unity Software Inc. was the most substantial in terms of value, raising USD$1.3bn in its September IPO on the New York Stock Exchange at a valuation of USD$18bn and an EV/Revenue multiple of 29x. Notably, this valuation is triple the USD$6bn Unity was valued at in its previous investment, a USD$525m secondary share sale in May 2019, and overtakes that of rival game engine technology firm Epic Games (see "investment" section above). Since being priced in at USD$52, above the target range of USD$34-USD$52, Unity (NYSE: U) has seen its share price climb by 59% to over USD$82 (correct at time of writing). Such success is likely to lend confidence to executives who had withdrawn plans to list this year, and is likely to accelerate those already planning to float their businesses next year.
As discussed above, SPACs are set to play a more prominent role in video game company flotations in the coming months, with two new vehicles listing ahead of prospective reverse-mergers in the coming quarters. The first of these, Ascendant Digital Acquisition Corp., has raised a total of USD$414m following its listing on the New York Stock Exchange (NYSE: ACND) in July, and aims to acquire a target within the "attention economy", with a particular emphasis on video games, aided by the previous experience of its founders, both of which are former executives at RuneScape parent Jagex. Also listing on the New York Stock Exchange was the dMY Technology Group, Inc. II (NYSE: DMYD.U) vehicle, which has a wider scope of instigating a merger(s) with consumer-facing applications or consumer-focused technology infrastructure across entertainment and gaming, though health, education, and e-commerce have also been cited as potential fields of exploration.
Aside from Unity, the two other non-SPAC video game companies to list in the quarter have also seen subsequent increases in their share prices. Developer and in-game technology studio Archosaur Games Inc. (HKG: 9990) listed on the Hong Kong Stock Exchange in July, netting approximately USD$280m at a valuation of USD$2.05bn. Since then, the Tencent-backed outfit has seen its share price more than double from its initial listing price of HKD$11.60 to its current value (as of 7th October) of HKD$24.85. Thereafter, gaming hardware manufacturer Corsair Gaming Inc. went public on the Nasdaq bourse in September, yielding the California-based firm USD$238m at a valuation of USD$1.3bn. Following a first-day decline of 16.2% from its listing price of USD$17, Corsair's stock performance has since rebounded, now standing up 12.2% from list price at USD$19.08.
While initial public offering activity was stable, post-IPO activity plummeted by 97.17% to USD$84.15m, leading to an overall decline in IPO and post-IPO activity (non-M&A) of 55.6%. In terms of deal volume, post-IPO activity more than halved, with five transactions recorded compared to 11 in Q2. This is likely due to multiple reasons rather than a single factor. Firstly, in anticipation of consolidation opportunities, several publicly-listed firms raised sums of USD$100m+, namely Embracer Group, Stillfront Group, and Keywords Studios, for acquisition purposes during the last quarter, which are now being exercised (see "investor location" section below), as demonstrated by the precipitous rise in M&A deals recorded during the previous three months. Secondly, Chinese streaming platform Bilibili accounted for over USD$1.06bn of activity in Q2 through a strategic equity investment from Sony and a USD$650m convertible bond sale, while ValueAct Capital disclosed a 2% stake in Nintendo worth USD$1.11bn, which may have been amassed over several quarters. Finally, the increased consumer attention on the video games industry has seemingly made investing in privately-held firms more appealing to VC and corporate investors alike, where previously scaled public firms were seen as offering a more secure route to funding companies within the sector.
---
Funded company location
In terms of funding receipts, Q3 2020 was dominated by the United States, with US firms securing just shy of four fifths (79.49%) of total investment through the quarter. This in turn contributed to a 738% quarterly increase of funding for North American companies, though the level of fruitfulness for the US and Canadian markets was not reflected globally, with total transaction value for APAC- and EMEA- based firms falling by 57% and 63% respectively. Meanwhile, there was positive growth in the South American region, with the most notable being Wildlife Studio's USD$120m Series B tranche led by Vulcan Capital, valuing the Sao Paulo-based studio at USD$3bn.
While transaction value fell across EMEA, deal volume was up by 50.8%, with 95 firms receiving funding through the quarter, 15 of which are headquartered within the United Kingdom. Elsewhere, the growth in the Indian video games market was reflected with ten firms closing investment rounds, the most recorded across APAC, with an average transaction value of USD$43.91m.
---
Investment source
Given the dominance of M&A activity throughout Q3 2020, it is unsurprising that total investment throughout the period predominantly hailed from corporate sources, with corporate-led funding up by 242% to USD$11.569bn. While the transaction value for rounds led solely by VC and PE firms fell by 46% quarter-over-quarter to USD$1.167bn, this excludes the ten rounds co-led by VC and corporate sources, which amounted to USD$2.249bn, fuelled by the USD$1.78bn injection into Epic Games and the closing of BITKRAFT Ventures' Fund I vehicle at USD$165m.
Government funding into video game companies also fell by 69% to USD$7.066m, likely as a result of the highly cyclical nature of national funding as well as a slowdown in spending deemed non-essential by governments as a result of the coronavirus pandemic. Given the cultural importance of the video games industry, government-led initiatives such as Spain's USD$22.3m financial support of CREA SGR in Q2 should be actively encouraged, particularly where there is a shortfall of private investment into independent studios (see "company type" section below).
---
Investor location
The majority of total funding value (57.2%) through Q3 2020 was led by investors headquartered within the United States, with US corporate, VC, and PE, investors signing cheques worth a total of USD$10.04bn, a quarterly increase of 132%. Strong growth in lead investment was also observed across the APAC region, with this more than doubling to USD$1.899bn, though this was largely due to Tencent's USD$1.498bn acquisition of Leyou, with deal volume falling by 35% to 15 transactions. Both deal volume (79 transactions) and value (USD$409.2m) for transactions led by EMEA-based investors increased quarter-over-quarter, by proportions of 58% and 22% respectively.
Acquisition warchests raised last quarter by Stillfront Group (USD$127.8m) and Embracer Group (USD$165.9m) were quickly put to use in Q3, leading to a 197% quarterly increase in investment led by Swedish firms. While Stillfront targeted a single marquee purchase, namely the USD$100m buyout of Canadian mobile studio Nanobit, Embracer Group acquired a total of nine studios for a disclosed outlay of USD$137.6m (terms were not disclosed in three of the transactions).
---
Company type
By category, video game technology vendors (USD$2.255bn) and service providers (USD$903.8m) saw the most significant proportional gain in investment, with funding for these rising by 265% and 183% respectively. Growth was also seen across publishers (+46.1%); developer-publishers (+86.7%); brands (+88.6%); and media & platform companies (+3.5%). The only category to see a decline in investment (-61.2%) was developers without in-house publishing divisions.
The slowdown of funding for independent developers will be of concern to smaller-scale independent studios, particularly when compounded by the higher costs for PC/console development as we rollover to the next-generation console cycle.
After a reserved Q2 in spite of the increased focus on the sector during the suspension of traditional sporting events due to Covid-19, investment in esports skyrocketed by 713.8% during Q3 to a total of USD$1.326bn. Four transactions announced in the quarter topped the USD$50m mark, namely those of Skillz's reverse-merger with Flying Eagle Acquisition Corp. (see "M&A" section above); Indian fantasy sports titles Dream Sports (USD$225m) and Mobile Premier League (USD$90m); and Vindex's USD$50m acquisition of the Belong Gaming network of esports venues from UK retailer GAME.
As the next-generation Microsoft (Xbox Series X and Series S) and Sony (PlayStation 5 and Playstation 5 Digital Edition) are set to launch in Q4, it is perhaps unsurprising to see a sharp increase in funding for companies within the PC/Console segment. Investment value rose by over 2763% to USD$107m from 27 disclosed transactions, 31 in total, representing a 520% increase in deal volume.
Elsewhere, there was a 188.8% rise in funding for multiplatform developers and publishers, to USD$12.809bn, representing 73% of total investment recorded in the quarter. Ongoing antitrust investigations into both Apple and Google, along with the proposed rollout of changes to Apple's Identifier for Advertisers (IDFA), appear to have dented confidence in the mobile gaming market, with investment value halving quarter-over-quarter to USD$1.257bn.
---
Forecast
I.
M&A activity will continue to thrive as scaled firms eye consolidation opportunities, before tailing off in Q1 2021 as integration efforts take place. Macroeconomic factors relating to the coronavirus pandemic, the relative success of individual title sales compared to recurrent subscription revenue, as well as the comparable sales success of each new console over its release window, may see "wait and see" style hesitation encroach into the M&A market going further into Q2 2021.
As demonstrated by Microsoft's purchase of ZeniMax, the focus on cloud gaming and video game subscription services has shifted from technology to content. The tepid launch of Stadia (which Google itself will not be supporting on its latest Chromecast devices at launch), as well as publishers pulling titles from open platforms such as Nvidia GeForce NOW, has forced this shift. The cloud gardens are now walled.
Further purchases by Microsoft have not been ruled out by CEO Satya Nadella, while the technology giant has been linked with various marques in Japan since Xbox lead Phil Spencer suggested, on multiple occasions, in 2019 that the Washington-based company was targeting firms in APAC for inorganic expansion, particularly in Japan. The Zenimax acquisition, as well as suggestions Microsoft will make significant headway into the Japanese market, will potentially accelerate any M&A activity Sony was planning in both domestic and international markets, though any moves are likely not to take place until Q2/Q3 2021.
SPAC vehicles will continue to impact video game M&A, with Ascendent's first merger(s) anticipated, and further gaming-focused SPACs are anticipated to list in the coming months (see "II" below).
Finally, it remains to be seen whether US government will act upon its investigation into majority and minority stake investment in American companies by Tencent Holdings, ostensibly over data security practices. Though any action is unlikely in the run-up to the US presidential election in November, a Republican victory coupled with continued hostile US-China trade relations could put action as heavy as forced divestments on the table, which could lead to a frenzied bidding war for Tencent's US assets.
II.
Following the success of Unity, Corsair, and Archosaur, over Q3, confidence may have bene re-instilled in the video game IPO market and we can expect to see further activity increase in the coming quarters. Indeed, multiple firms are reportedly consulting with investment banks ahead of prospective flotations in Q4 2020 to H1 2021. Gaming platform Roblox Corporation is reportedly planning an IPO by the first half of next year at a USD$8bn valuation, though its executives are also contemplating going public via a direct listing. Similarly, mobile gaming and technology firm AppLovin has also reportedly hired multinational financial services firm Morgan Stanley as it sets the ball rolling on an early 2021 IPO at a valuation significantly higher than the USD$2bn it held in 2018, when KKR invested USD$400m. Moreover, PUBG developer-publisher Krafton Game Union has recently undertaken a restructuring of its subsidiary studios, as well as placing a tender for securities companies, ahead of a mooted USD$862m IPO at a valuation of USD$25.87bn. Other firms with rumoured intentions of going public include Huuuge Games; People Can Fly (both Poland); tinyBuild (United States); G-Loot (Sweden); and Playtika (Israel).
This growth in traditional IPO may be bolstered further by the growing trend strength of SPAC listings. For instance, Tekkorp Digital Acquisition, a digital media, entertainment, and gaming SPAC vehicle, has recently submitted its S-1 filings for a targeted USD$300m listing on the NASDAQ stock exchange.
III.
Despite retaining consumer attention and continuing its rapid diversification of IP, the disruption to mobile investment is set to continue as changes to IDFA loom at the start of the year. A scathing report published by the US House of Representatives subcommittee on antitrust, coupled with an ongoing investigation by the European Commission, may force Apple to pare back these changes. While such action is traditionally slow to progress, the European Commission has recently changed tack and is now using interim injunctive measures to prevent companies acting in an anti-competitive manner, as demonstrated in its recent action against US-based chip manufacturer Broadcom.
That said, further landmark deals in mobile following Tencent's funding of Voodoo and Stillfront Group's Nanobit acquisition could re-ignite investor action in the segment. US studio Scopely is reportedly in talks to raise USD$300m, despite only closing its USD$400m Series D round in March, while the aforementioned IPOs of Huuuge Games and Playtika could also support confidence in mobile gaming investment over the coming months.
IV.
Multiplatform developers continuing to thrive, with the PC/console segment seeing a boost following the release of the next-generation consoles. Scaled developers with publishing operations are also well-placed to withstand any disruption to mobile and the higher development costs incurred for next-generation devices, hence these are also set to thrive.
Worryingly, these factors are likely to continue to negatively impact investment in indie developers, as demonstrated by this quarter's category drop of 61%. While the boost to investment in tech and service providers at the periphery of gaming is welcomed it should not come at the expense of those making titles and driving innovation in the sector. Should equity funding continue to prove sluggish for indies, then expect to see these studios target alternative means, such as crowdfunding. This may also include brokering deals for specific IP, such as Tilting Point's recent purchase of the TerraGenesis IP from Edgeworks Entertainment, or working on both a retainer and first-party basis, such as the partnership between IRL Team and Homa Games fostered in June.
---
About the TGE Index
The TGE Index lists over 1800 companies, across 18 industry categories, operating within the rapid growth video games ecosystem.
The Index is a detailed record of game developers, publishers, technology vendors, service providers, and investors. Business profiles include up-to-date information on funding level, investment activity, M&A status, and titles produced. The data within the index is updated on a regular basis, with a minimum of 300 companies added each month throughout 2020.
From surveying the state of investment in the video games market, to identifying the right publisher, technology solution, or games service, the TGE Index offers an unparalleled viewpoint across the full breadth of the industry. Further functionality will be brought to the platform through 2020 and beyond.
To subscribe to the TGE Index, please click here.
InvestmentM&ATGE Index Analysis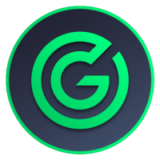 Get the latest news, market analysis, and funding status on G-Loot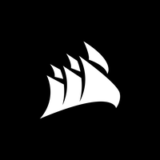 Get the latest news, market analysis, and funding status on Corsair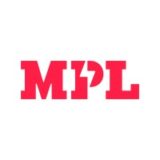 Get the latest news, market analysis, and funding status on Mobile Premier League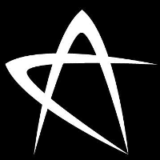 Get the latest news, market analysis, and funding status on Arkane Studios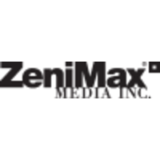 Get the latest news, market analysis, and funding status on ZeniMax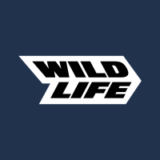 Get the latest news, market analysis, and funding status on Wildlife Studios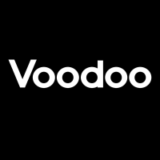 Get the latest news, market analysis, and funding status on Voodoo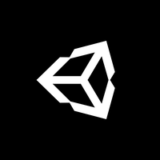 Get the latest news, market analysis, and funding status on Unity Technologies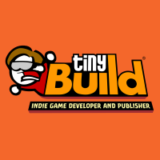 Get the latest news, market analysis, and funding status on TinyBuild GAMES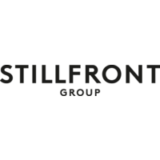 Get the latest news, market analysis, and funding status on Stillfront Group