GDC Postponed; Better Collective Acquires HLTV.org ApS
by Mathew Broughton on 2nd Mar 2020 in News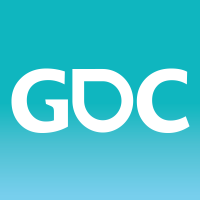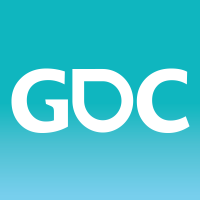 TheGamingEconomy's Daily Digest brings you the prevalent business stories in gaming. In today's news: GDC postponed; Better Collective acquires HLTV.org APS; Platinum Games clarifies The Wonderful 101 Kickstarter; and End Game Interactive raises USD$3m (£2.3m).
GDC postponed
Following a spate of exhibitor withdrawals in the ongoing outbreak of the Covid-19 strain of coronavirus, Game Developers Conference (GDC) 2020 has been postponed from its original dates of March 16th-20th. While no precise replacement dates have been announced, organisers have stated that they plan to reschedule for summer, while online versions of the talks that were due to be presented in March will be made freely available online, at the speaker's discretion. Organisers had previously appeared optimistic that the conference would proceed as planned, stating that, "according to the San Francisco Department of Public Health, there are zero confirmed cases of novel coronavirus in San Francisco, and the risk to the general public is low." However numerous withdrawals of high-profile companies including Microsoft, Sony, Electronic Arts, and Facebook Oculus, clearly forced the decision.
A statement on the GDC website reads, "Having spent the past year preparing for the show with our advisory boards, speakers, exhibitors, and event partners, we're genuinely upset and disappointed not to be able to host you at this time. We want to thank all our customers and partners for their support, open discussions and encouragement. As everyone has been reminding us, great things happen when the community comes together and connects at GDC. For this reason, we fully intend to host a GDC event later in the summer. We will be working with our partners to finalise the details and will share more information about our plans in the coming weeks."
Better Collective acquires HLTV.org ApS
Denmark-based sports betting media company Better Collective has acquired HLTV.org ApS, which runs the HLTV.org and dust2.dk esports news and fan engagement platforms, for up to €34.5m (£29.7m). This will consist of an initial consideration of €23.7m (£20.4m) in cash and approximately €2.7m (£2.3m) in Better Collective shares, followed by three separate earn-out payments totalling €8.1m (£7.0m), subject to financial performance targets. Both HLTV.org platforms cover the Counter Strike: Global Offensive (CS:GO) title through news, player/team rankings, and fantasy team games. During the previous financial year (1st July 2018-30th June 2019), HLTV.org ApS generated revenue of approximately €5m (£4.3m) and EBITA of €3.5m (£3.0m), primarily through the promotion of sports betting operators. The current management team of the acquired firm will reportedly remain with the combined entity for a period of at least three years.
Announcing the acquisition, Better Collective CEO Jesper Søgaard said, "We have carefully analysed and monitored esport for a long time. It is a rapidly growing industry and we consider esports an ideal extension to our sports focused business. The nature of esports betting differs significantly from traditional sports betting and, therefore, it was essential to find the right partner, adding deep know-how and industry knowledge to Better Collective. I am confident that, through this acquisition, we have found the right people who operate some of the best-positioned esport brands in the world. We expect strong synergistic effects as many of the betting operators we collaborate with today also offer bets on esports, so I look forward to a prosperous esports future for Better Collective together with our new colleagues."
Since the acquisition was announced, the Better Collective A/S (STO: BETCO) share price has fluctuated between SEK89.00 (£7.21)and SEK94.00 (£7.61). At the time of writing it stands at SEK89.80 (£7.28), an increase of 3.7% from the previous close.
Platinum Games clarifies The Wonderful 101 Kickstarter
Platinum Games executive vice president and studio head Ansushi Inaba has stated in an interview with Gematsu that the kickstarter campaign for The Wonderful 101: Remastered, which at the time of writing has raised just shy of JP¥203.87m (£1.47m), was not intended as a way of raising money towards the title. Instead, the intention was "to bring the fans together, gauge interest, and find a good way to revisit and release the game." Inaba also states that a significant of the financing will be used to support the pledge rewards for the Kickstarter campaign, such as physical goods including t-shirts, keychains, and comic books, rather than the title itself, although the game will now be ported to additional platforms, namely PC (through Steam) and PlayStation 4.
While the original version of The Wonderful 101 was published through Nintendo, Platinum Games intends to self-publish the title, however the ownership of the IP has not been clarified. Inaba stated, "Unfortunately, I can't talk about the details, since it's between Platinum Games and Nintendo, but as I said before, it's thanks to the kindness of Nintendo that this release is possible."
End Game Interactive raises USD$3m (£2.3m)
Bellevue, Washington-based developer End Game Interactive has raised USD$3m (£2.3m) in a seed round led by Makers Fund, with support from Supercell; David Helgason (CEO, Unity); Kevin Lin (COO, Twitch); Hubert Thieblot (VP, Twitch); Danny Epstein (VP, Main Street Advisors); Alexandre Cohen (EVP, Main Street Advisors); and Scooter Braun (record executive). End Game is best-known for its browser-based battle royale title Zombs Royale, and the studio will purportedly continue it's strategy of building scalable cross-platform multiplayer titles.
Speaking on their contribution, which follows their €1m (£846,000) investment in Wild Games in February, Supercell developer relations lead Jaakko Harlas said, "Many companies are quick to point out how fast-moving they are. Then you come across a team like this and realise what being lean and moving fast really means. Yang, Luke and the team have already shown that they can ship accessible games that showcase a real flair for fun, and we look forward to supporting them in their quest for the next big hit game."