Epic Games Leads USD$15m Investment in Manticore; Digital Bros Returns to Profit
by Mathew Broughton on 23rd Sep 2020 in News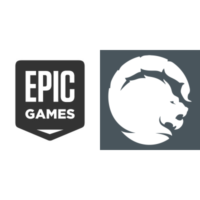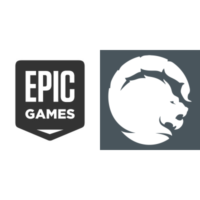 TheGamingEconomy's Daily Digest brings you the prevalent business stories in gaming. In today's news: Epic Games leads USD$15m (£12m) investment in Manticore; Digital Bros. returns to profit; and GameStop shares rally on lofty investor ambitions.
Epic Games leads USD$15m (£12m) investment in Manticore
Epic Games has led a USD$15m (£12m) round of funding in user game creation system Manticore Games, as both companies strive towards the realisation of a video game "metaverse". The round was supported by VC firm Benchmark and entertainment firm Roc Nation. Manticore's Core platform has been designed to democratise video game development and publishing, with user-made titles created since its alpha launch last year now spanning genres including RPGs, MMOs, merge-three, and survival. To-date, Manticore Games has raised USD$60m (£47m), with previous backers including BITKRAFT Ventures, Correlation Ventures, MaC Venture Capital, and Tuesday Capital.
Commenting on the funding, Manticore Co-Founder and CEO Frederic Descamps wrote, "We are thrilled about Epic's support of Manticore's vision and the Core platform. We admire Epic's leadership in empowering our industry through technology and feel very aligned in a vision of the future for a user-generated multiverse: we are leading a complete democratisation of the landscape in how games are made and played, and even who makes and plays games. Core represents a drastic paradigm shift in user-generated gaming that resembles how YouTube or Twitch completely changed expectations and economies for video and streaming; the difference is that Core users can already produce and play high quality games in a connected multiverse."
Digital Bros. returns to profit
Publisher Digital Bros. has announced that it has returned to profitability over the 2019-2020 financial year, generating a net profit of €15m (£14m) from gross consolidated revenue of €139m (£128m), up 71% from the €81.3m (£74.6m) recorded last year. The Milan-based firm's premium game segment was responsible for 88% of this total revenue, driven primarily by the releases of Control (Remedy Entertainment) in August 2019 and Journey to the Savage Planet (Typhoon Studios) in January 2020, along with the release of Bloodstained (ArtPlay) at the end of the previous accounting period. Free to play revenue also saw an increase of 13.7% to €7.48m (£6.87m) due the strong performance of the match-three title Gems of War.
Digital Bros. executives are anticipating that revenue will continue to rise for the upcoming financial year with the release of next-generation versions of Control, the PC version of Death Stranding, and new titles such as Ghostrunner, Portal Knights MMO, and Puzzle Quest 3. However, the group is anticipating that physical distribution will continue to decline as a result of the Covid-19 pandemic. During 2019-2020, Digital Bros acquired the assets of Starbreeze held by Smilegate Holdings for a total consideration of €19.2m (£17.6m), along with the remaining 51% of Ovosonico S.r.l. for €210,000 (£192,850).
GameStop shares rally on lofty investor ambitions
GameStop Corp. (NYSE: GME) shares have risen by 20.69% at close of trading on Tuesday 22nd September to USD$10.56 (£8.26), its highest since March last year, in response to ambitions by activist investor Ryan Cohen to transform the games retailer into a wider e-commerce firm to rival the likes of Walmart and Amazon. According to initial reports by Bloomberg, Cohen's RC Ventures has filed its aims to broaden the range of both products and services offered by the retailer, including an expansion into digital services such as online trade-ins and game streaming subscriptions. At the end of August RC Ventures disclosed that it had purchased a 5.7 million share stake in GameStop, equating to a holding of 9%, in turn making it the largest individual investor in the company. Previously, Cohen founded online pet supplies company Chewy, which was sold to PetSmart Inc. in 2017 for USD$3bn (£2.3bn).
The confirmation of launch dates for the next generation Xbox and PlayStation consoles has also bolstered GameStop, which recorded a loss of USD$111m (£86.9m) in the previous quarter as a result of both the late-stage console cycle and coronavirus pandemic. However, the recent acceleration of its e-commerce division, which grew by 800% in terms of sales through the three months ended 1st August 2020, will lend weight behind Cohen's vision for the Texas-based firm.
Corporate RoundDeveloper SoftwareFinancial ResultsInvestmentPublisherRetailTechnology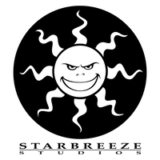 Get the latest news, market analysis, and funding status on Starbreeze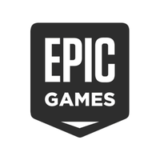 Get the latest news, market analysis, and funding status on Epic Games
Get the latest news, market analysis, and funding status on Digital Bros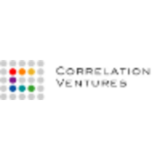 Get the latest news, market analysis, and funding status on Correlation Ventures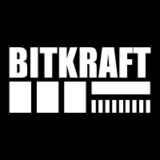 Get the latest news, market analysis, and funding status on BITKRAFT Esports Ventures