Epic's Suit Against Apple Continues; Japan Heightens Scrutiny Against Apple
by Grace Dillon on 7th Sep 2020 in News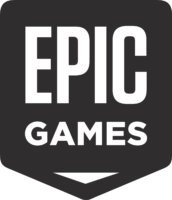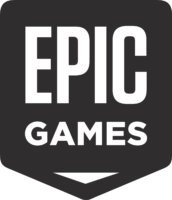 The Gaming Economy daily digest brings you the leading news from the gaming industry. In today's edition: Epic files a motion to prevent Apple from launching countermeasures during the pair's ongoing court case; criticism of Apple becomes more apparent in Japan; and India's decision to ban PUBG sees Tencent's market value tumble.
Epic appeals to court to stop Apple retaliating over Fortnite case
Epic Games has filed a motion requesting that the courts intervene to bring its popular Fortnite title back to the App Store. The games studio stated that the motion, which was filed on Friday (4th September) is an effort to "stop Apple's retaliation against Epic for daring to challenge its unlawful restrictions while our antitrust case proceeds."
The move for what is classed as a 'preliminary injunction' forms part of an ongoing legal battle between the developer and the iPhone-maker after Epic launched a payment system within Fortnite. The system would have seen the developer evade Apple's compulsory 30% revenue cut for in-app transactions, spurring the Tim Cook-led firm to intervene by removing the game from its App Store.
The latest motion succeeds a previous decision by the court to impose a temporary restraining order against Apple, a move which prevented the US tech giant from banning Epic from accessing Unreal Engine, the code that forms the basis of many of its games, on iOS. Now, Epic is arguing that the chances of it winning the antitrust case mean it should be fully reinstated ahead of the suit's conclusion.
The motion is expected to be presented to the court on 28th September.
Scrutiny against Apple tightens in Japan
Epic's ongoing case against Apple is not only hurting the firm's reputation in the US, but has seen the tech behemoth come under increased scrutiny in one of the world's biggest gaming markets: Japan.
In the wake of Epic's decision to sue Apple over its treatment of mobile games developers, Japanese studios have become more vocal about their concerns around a number of the US tech heavyweight's practices. Amongst these complaints are what the developers consider to be Apple's arbitrary enforcement of its own App Store guidelines, seemingly random content decisions, and poor communication.
Japan's competitions regulator has promised to monitor the firm more closely, and some prominent figures within the sector are publicly siding against Apple. Hironao Kunimitsu, the founder and chairman of Tokyo-based mobile game studio Gumi Inc., has stated that "I want from the bottom of my heart for Epic to win."
It's a brave move from the industry, as Apple's flagship iPhone product contributes significantly to the country's games market: a recent study (conducted by Apple) estimated that the App Store generated USD $37bn (£28.1bn) in billings and sales in Japan in 2019. However, the size and stretch of Japan's developer community should give Apple pause for thought: with 702,000 registered developers based in the country, the opinions of Japan's developer community should hold some weight.
Tencent sees market value plummet after India bans PUBG
Chinese conglomerate Tencent has seen its market value sink by almost USD $42bn (£31.9bn) after the Indian government elected to ban its PUBG mobile game. The decline marks another blow for the holdings giant, which already saw its market value drop by USD $66bn (£50.2bn) after instant messaging platform WeChat was banned in the US and USD $6bn (£4.6bn) after India banned short-form video app TikTok.
The decision adds PUBG to a string of Chinese mobile apps that have been banned from India's mobile sphere since July. Titles already shut out include Mobile Legends: Bang Bang, and Clash of Kings, both of which were featured alongside TikTok on the initial list of 59 apps to be barred from the country's cyberspace. PUBG was listed amongst the further 118 apps to be banned under an order issued by the government last Wednesday (2nd September).
A statement from the Indian government claimed that the apps were involved in "activities that are prejudicial to the sovereignty and integrity of India, defence of India, security of state, and public order," citing allegations of illicit data harvesting as justification for both sets of bans.