10 Billion Mixed Reality App Installs Predicted by 2024; MR Ad Spend to Hit USD$11bn (£8.54bn)
by Will Freeman on 11th Nov 2019 in News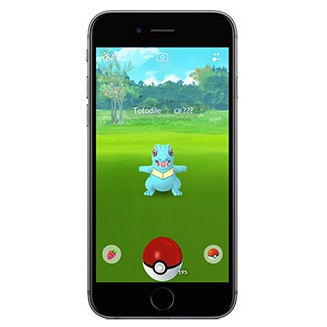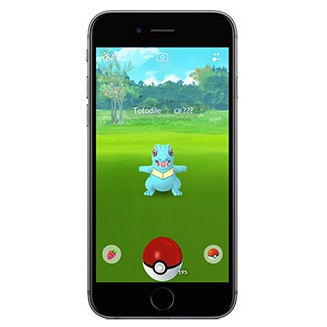 'Mixed reality' content will see 10 billion app installs by 2024, up from 3 billion in 2019, says a new report.
The prediction comes from research and analytics outfit Juniper Research, which has published the results of a new study titled 'Consumer Mixed Reality: Emerging Opportunities, Vendor Strategies & Market Forecasts 2019-2024'.
'Mixed reality' - or 'MR'- is a term defined slightly different in different places; particularly since it's deployment as marketing jargon when hype around virtual reality spiked in the wake of the 2012 Oculus Rift Kickstarter, which arguably rekindled global interest in VR. However, a clearer definition has emerged. VR and AR can be understood as the opposite points of a spectrum, with multiple other immersive display technologies and approaches positioned along it. 'MR' in a broad sense covers any of those approaches that in some way blend digital assets with the user's perspective of reality. Many experimental or less prolific methods can fall under the MR banner, but Juniper's research largely focuses on conventional AR and AR-adjacent content.
Juniper's study reveals games and social media as the likely driving forces behind broad MR adoption, with those categories making up over half of the worldwide MR market value by 2024. The study equally notes that in-app purchasing will account for 75% of the consumer mixed reality market by value.
That it not to say, however, that MR presents an easily plundered goldmine for content developers and publishers. The report's authors warn that user churn will still be significant in MR apps, and that substantial effort will be needed to retain, engage and monetise.
"Despite temptations to continually grow the app user base, app developers must have a primary focus on retaining existing users," offered research author Sam Barker. "Successful mixed reality app developers, Niantic and Snap, have continued to leverage their significant user bases by ensuring that app content is consistently refreshed, therefore benefiting from continued user spend".
That, of course, means there is tremendous potential for in-game adverting; particularly when MR excels in integrating ads with both reality and in-app experiences. Juniper believes that advertising spend across consumer mixed reality apps will reach USD$11bn (£8.54bn)  by 2024, marking an exponential rise from the USD$2 (£1.55bn)spent at 2019.
"[The report] urges the ecosystem to adopt advertising attribution platforms and fraud prevention tools, in order to attract high advertising spend," read a statement to the press.
Juniper's study certainly points to a significant opportunity in the coming years. That opportunity, however, should not come as a surprise. While VR has by no means gone away, there are signs of a shift towards MR.
After Pokémon GO's success - which saw the game enjoy its billionth download in September 2018, and generate USD$2.45bn (£1.9bn) revenue by March 2019 - the opportunity in MR experiences is hard to deny. More recently we've seen signs that Apple is working on an AR headset with Valve, Pokémon GO studio Niantic establish an ambitious AR development fund, the emergence of new generation game ad tech that leans significantly to AR support, and Google's AR & VR team possibly cooling its VR efforts.
Whether its called MR, AR - or even 'XR' - those in games can expect to see a lot more of it.
A free whitepaper based on the full Juniper report is available here.
AdvertiserAdvertisingApp StoresAppleARAudienceGamingIn-AppMobileMonetisationResearchTechnologyUncategorizedVR