BITKRAFT Closes USD$165m Gaming Fund; EG7 to Acquire Big Blue Bubble
by Mathew Broughton on 28th Aug 2020 in News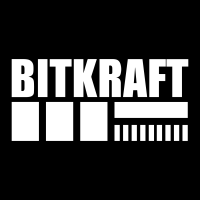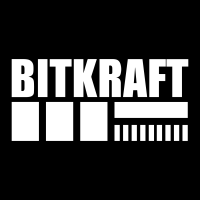 TheGamingEconomy's Daily Digest brings you the prevalent business stories in gaming. In today's news: BITKRAFT closes USD$165m (£125m) gaming fund; EG7 to acquire Big Blue Bubble; and MAG Interactive acquires Sventertainment.
BITKRAFT closes USD$165m (£125m) gaming fund
BITKRAFT Ventures has announced the close of its BITKRAFT Ventures Fund I at USD$165m (£125m), above the targeted USD$125m (£94.7m). The fund is supported by a host of investors including Adidas, WPP, Declaration Partners, JS Capital, and Logitech. BITKRAFT has been prolific in its financial support of video game firms with its new fund, having added over 50 firms to its portfolio, with recent participation in rounds of USD$10m (£7.6m) in Boom.tv; USD$4.3m (£3.3m) in Gamezop; USD$3.5m (£2.6m) in Bit Fry Game Studios; USD$10m (£7.6m) in Veritas; USD$1m (£760,000) in PatronGG; USD$5m (£3.8m) in Ready; and USD$2.5m (£1.9m) in Bazooka Tango.
Commenting on the fund, BITKRAFT Founding General Partner Jens Hilgers wrote, "We are grateful to our investors for their confidence in our team's ability to identify talent, trends, and opportunities in the gaming and esports space. At BITKRAFT, we don't just support forward-thinking entrepreneurs with capital, but also provide experience, resources, and our global network. While we are living in challenging times, our industry is experiencing strong tailwinds and unprecedented opportunities. There is no better time for BITKRAFT to invest."
EG7 to acquire Big Blue Bubble
Stockholm-based video game holding company EG7 has announced that it is set to acquire Canadian mobile studio Big Blue Bubble, best known for its My Singing Monsters title. for an initial consideration of CAD$16m (£9.2m) in cash and newly issued shares, which could rise to a total price of CAD$76m (£44m) subject to the fulfilment of performance targets. Big Blue Bubble will reportedly continue to operate as an independent outfit within the EG7 group, with executives citing increased development capabilities across North America as the rationale behind the acquisition.
EG7 has also released its interim financial report for the quarter ended 30th June 2020, revealing that revenue surged by 1014% year-over-year to SEK162.6m (£14.1m). Further investments are anticipated following the raise of SEK119m (£10.3m) through a direct shares issuance completed in April this year. Robin Flodin, EG7 CEO, commented, "After completing a successful rights issue of SEK 119 million in the middle of the ongoing Corona pandemic in April 2020, we have been able to accelerate investments in several new titles and release several games. After the end of the period, we also acquired Big Blue Bubble, a Canadian company with strong IPs and solid profitable growth. I would like to take this opportunity to warmly welcome them into the EG7 family."
MAG Interactive acquires Sventertainment
In more Swedish acquisition news, mobile studio MAG Interactive has announced that it has purchased Sventertainment, the developer of the Primetime triva app, for an initial consideration of SEK20m (£1.7m). An additional SEK80m (£6.9m) will be payable within three years subject to performance. MAG Interactive executives have confirmed that Sventertainment will continue to function as an independent unit, with its technology used to integrate live broadcasts into its own trivia app New QuizDuel.
In a statement, MAG Interactive CEO Daniel Hasselberg commented, "Primetime is an excellent addition to our catalog of smart, easily accessible word and trivia games and fits in particularly well with New QuizDuel. We want to create synergy between Primetime and MAG by integrating live broadcasts into New QuizDuel, making this the next strategic step toward becoming a world leader in trivia. With live broadcasting we will offer something completely new and exciting and are building unique added value for our QuizDuel players long-term. Primetime's complementary business model, that is based on sponsor financing, also amounts to an opportunity to increase ARPDAU in New QuizDuel."
EMEAM&AMobileSwedenVenture Capital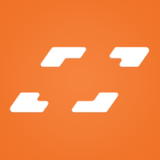 Get the latest news, market analysis, and funding status on Boom.tv

Get the latest news, market analysis, and funding status on Veritas Entertainment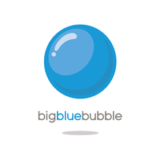 Get the latest news, market analysis, and funding status on Big Blue Bubble

Get the latest news, market analysis, and funding status on Ready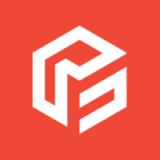 Get the latest news, market analysis, and funding status on PatronGG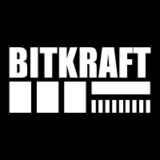 Get the latest news, market analysis, and funding status on BITKRAFT Esports Ventures

Get the latest news, market analysis, and funding status on Bit Fry Game Studios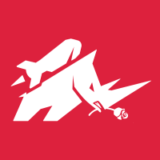 Get the latest news, market analysis, and funding status on Bazooka Tango