Stillfront Group Acquires Candywriter; Transcend Fund Raises USD$50m
by Mathew Broughton on 24th Apr 2020 in News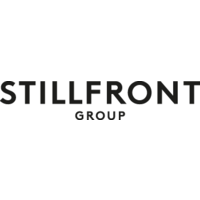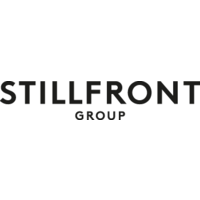 TheGamingEconomy's Daily Digest brings you the prevalent business stories in gaming. In today's news: Stillfront Group acquires Candywriter; Transcend Fund raises USD$50m (£40m); and UK and German market revenue figures announced.
Stillfront Group acquires Candywriter
Stillfront Group AB has announced that it has signed an agreement to acquire 100% of the shares in casual mobile developer-publisher Candywriter, LLC for an upfront consideration of USD$74.4m (£60.2m) in cash (USD$36.9m/£29.9m) and the issue of 708,463 Stillfront shares. Should Candywriter hit internal EBIT targets up until the end of the 2022 financial year, the total purchase price may climb to a maximum of USD$195m (£157.9m). The acquired studio, located in the United States, generated revenue of approximately USD$26m (£21m), with a reported 7.8m MAUs engaging with its titles.
The purchase marks the latest in a series of acquisitions from Sweden-based Stillfront Group, having bought another casual mobile developer, Storm8, in January for USD$300m (£243m), along with PC and mobile MMORTS studio KIXEYE in August 2019. Last year, Stillfront Group and Storm8 earned an aggregated revenue of SEK3.378bn (£271m), with an EBIT margin of 29%. At the time of writing, Stillfront Group AB (SF:SS) share price has increased by 3.42% to reach SEK575 (£46.10) per share.
In a statement commenting on the acquisition, Stillfront Group CEO Jörgen Larsson said, "The acquisition of Candywriter is an excellent next step in further broadening our diversified portfolio, both in terms of genre, audience and addressable market. Candywriter has developed a number of interesting apps and casual games since 2006 and with BitLife, they have created a unique game in the market, with 42m downloads to date. We look forward to merging our capabilities in different areas. The conservative total implied EV/EBIT multiple, should be seen in context of expected high growth. The synergy and growth potential are high."
Transcend Fund raises USD$50m (£40m)
Transend Fund, a venture capital vehicle focusing on early-stage investment in video games companies, has raised USD$50m (£40m). The fund, which will provide cheques of between USD$200,000 (£162,000) and USD$2m (£1.6m) to gaming firms at seed or Series A stage, has already been used to support "multiple" companies. These include mobile developer-publisher Nifty Games, which last week announced that it raised a total of USD$12m (£9.6m).
Writing in a blog post earlier in April, Transcend Fund Managing Director Shanti Bergel commented, "Game developers now have unprecedented opportunities to connect directly with their audiences at massive scale across a growing variety of online commercial, editorial, and social channels[...] Despite all the advances however, true mass market adoption is still quite rare. Even the largest franchises in the industry are often carefully targeted to appeal to narrowly defined interest groups and designs with the broadest appeal tend to be just as easy to put down as they are to pick up. Crafting experiences that are not only beloved for years but approachable, deep, and meaningful is extraordinarily difficult. But, the opportunity to transcend those boundaries is the very real promise of now. It is also the origin and namesake of our new firm."
UK and German market revenue figures announced
The German Games Industry Association (GAME) has announced that revenue generated by the video games market in the country amounted to approximately €6.231bn (£5.448bn) last year, a 6% increase from 2018. Video game subscription services saw the most notable increase in spending, climbing by 31% to €461m (£403m), while the overall growth in market revenue was driven by the strong performance of in-game purchases, which generated €2.3bn (£2.0bn). Hardware performance remained relatively strong, only decreasing by 2% despite the announcement of Sony and Microsoft's next-generation consoles, with the most notable declines observed in subscriptions for individual service titles, which fell by 10% to €113m (£98.8m).
Meanwhile, The Association for UK Interactive Entertainment (UKIE) have announced that UK consumer spend on video games in 2019 fell by 4.8% year-on-year to £5.35bn. The market appeared to be far more sensitive to late-stage console cycle dynamics than Germany, with console hardware sales plummeting by 35%, leading to an overall hardware decline of 14% to £1.35bn. UK software sales declined by 2.1% to £3.85bn as a whole, however mobile gaming in the UK had a positive year, with revenues in this sector climbing by 7.7% to £1.21bn. "Game culture" revenue, which includes gaming IP used in merchandising, film, books, magazines, and events, saw the strongest growth per sector in the UK, climbing by 28.5% to £146m. Excluding this revenue, which was not tracked in GAME's assessment, the German video games market generated £5.45bn to the UK's £5.20bn.