Riot Games Terminates Neom Partnership; Volograms Raises €1.5m
by Mathew Broughton on 30th Jul 2020 in News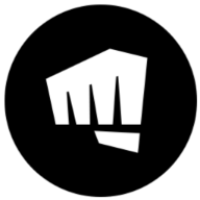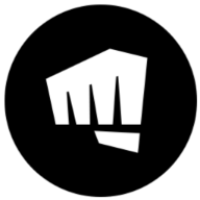 TheGamingEconomy's Daily Digest brings you the prevalent business stories in gaming. In today's news: Riot Games terminates Neom partnership; Volograms raises €1.5m (£1.4m); and Konami enters PC hardware market.
Riot Games terminates Neom partnership
Riot Games has announced that it has terminated the partnership between its League of Legends European Championship (LEC) division and Saudi Arabian city building project Neom, just a day since the collaboration was agreed. The cancellation comes after staunch criticism of the deal over Saudi Arabia's human rights record, particularly with regards to women and the LGBTQ community, as well as the fact that Neom is directly funded by crown prince Mohammed bin Salman, who is alleged to have ordered the killing of journalist Jamal Khashoggi in 2018. Riot Games staff were also vocal about their distaste for the deal, with lead gameplay designer Mark Yetter posting on Twitter, "Sponsors are essential for the esport to thrive, but not at the cost of human life and freedoms."
A statement released by Alberto Guerrero, Riot Games Director of Esports EMEA, reads, "As a company and as a league, we know that it's important to recognise when we make mistakes and quickly work to correct them. After further reflection, while we remain steadfastly committed to all of our players and fans worldwide including those living in Saudi Arabia and the Middle East, the LEC has ended its partnership with NEOM, effective immediately. In an effort to expand our esports ecosystem, we moved too quickly to cement this partnership and caused rifts in the very community we seek to grow. While we missed our own expectations in this instance, we're committed to reexamining our internal structures to ensure this doesn't happen again."
Volograms raises €1.5m (£1.4m)
Volumetric video capture company Volograms has raised €1.5m (£1.4m) in seed funding led by Sure Valley Ventures, with supporting contributions from previous backers Atlantic Bridge University Fund and Enterprise Ireland. The investment will be used by the Dublin-based firm to integrate its proprietary technology into mobile devices, saving consumer-side costs on video capture.
Volograms CEO Dr. Rafael Pagés commented, "We are really excited that Sure Valley Ventures has joined our journey, together with Atlantic Bridge and Enterprise Ireland. We are now ideally positioned to continue growing our team and scaling our technology. Having a real person in AR or VR unleashes the full potential of these technologies as it makes immersive experiences more human. Our volumetric video technology helps creators blur the lines between real, augmented, and virtual realities. This investment will allow us to continue towards our mission to bring this technology to everyone."
Konami enters PC hardware market
Konami Holdings Corporation has entered the PC hardware market with the upcoming release of three models of esports PCs under its Arespear label, manufactured by its Konami Amusement subsidiary. Alongside the PCs themselves, the Arespear marque is also releasing a range of gaming peripherals including keyboards and headphones. As reported by Japanese publication PC Watch, the premium tier C700 and C700+ models utilise an Intel Core i7-9700 processor with water-cooling, 16GB of DDR4-2666 memory, a 512GB M.2 PCIe SSD, a 1TB hard drive and a Nvidia GeForce RTX 2070 Super, however all three versions of the device notably lack wireless connectivity.
At this stage it is unclear whether the devices will be exclusive to the Tokyo-based company's home market, or whether the PCs will be released globally. However, with Konami strongly emphasising global esports in recent initiatives and the creation of a publishing label dedicated to Western markets it is likely that the nascent PCs will be rolled out globally should they prove successful on release.
APACARBrands and Brand PartnershipsesportsHardwareJapanTechnologyVR