Logic Exclusively Signs with Twitch; Amber Merges with KaraOkulta
by Mathew Broughton on 21st Jul 2020 in News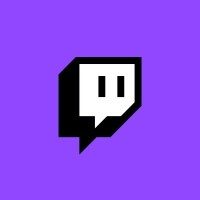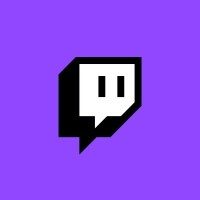 TheGamingEconomy's Daily Digest brings you the prevalent business stories in gaming. In today's news: Logic exclusively signs with Twitch; Amber merges with KaraOkulta; and executive changes at ESL.
Logic exclusively signs with Twitch
Rapper Logic has signed a deal, reportedly worth seven figures, to stream exclusively through Twitch, becoming the first established musician to do so. The artist, real name Sir Robert Bryson Hall II, announced his retirement from releasing albums just four days ago (17th July 2020), stating that the decision was largely due to self-imposed pressure. The partnership marks a pivotal moment for Twitch as it seeks to expand beyond its core video games audience
Speaking to The Verge, Hall commented, "I think it's a powerful platform that allows me to connect with my fans in the best way possible. And the safest way possible for someone in my position[...] This is the place where if you want to interact with me, you're going to do it here. I'm not going to be on Twitch, having political debates. I'm going to be on Twitch, helping people after they've had a day of protesting or political debates, unwind and laugh and smile. And if you want to know how I feel about the world, you listen to my music."
Amber merges with KaraOkulta
Bucharest-based game development and live operations services agency Amber has announced that it has merged with Mexican developer KaraOkulta, also known as KO Game Studios. The merger follows the two outfits' collaboration on the 2019 casual title Toy Blitz, with Amber subsequently opening a subsidiary studio in Guadalajara in February this year. Recruitment efforts are underway to expand the combined company's Mexican base, with 100 employees targeted by the close of 2020. KaraOkulta becomes the second studio to participate in M&A activity with Amber in 2020, with the latter having acquired fellow Bucharest studio Scorpius Games in March for an undisclosed sum.
Commenting on the merger, Amber CEO Mihai Pohont said, "Amber is always looking for outstanding talent and the team at KaraOkulta impressed us when we worked together last year. The merger strengthens the product development capabilities of Amber Mexico and represents another step forward in our strategy to forge a vibrant game development ecosystem in Guadalajara. We're excited at the game development opportunities that await our combined studio organisations."
Executive changes at ESL
Modern Times Group (MTG) subsidiary ESL has announced a series of executive changes, including the promotion of Craig Levine, previous Chief Strategy Officer, to Co-CEO alongside Ralf Reichert. Levine replaces David Neichel, who will remain with the Cologne-based company in an advisory capacity focusing on business development and investment opportunities. Meanwhile, CFO Arne Anders has departed the company to pursue "other career opportunities" and will be replaced by Stefan Bietz, formerly at ProSiebenSat.1 Media. Finally, Vice President of Global Media Rights Torsten Haux has left ESL to join shoe brand Birkenstock, though it is unclear at this stage who will replace him.
Writing on Levine's appointment, Reichert commented, "I could not be more excited to have Craig step into this role alongside me. Craig has been part of the ESL and broader esports family for many years, has been a key leader in shaping our growth and developing the organisation globally. He loves ESL and esports as much as I do and it is a natural step to appoint him to help us continue driving our vision given his industry expertise, passion for our team and deep understanding of our strategy, products and fans."
AgencyBrands and Brand PartnershipsDeveloperEMEAHiresM&AMexicoRomaniaSouth AmericaStreaming