Sony cementing relationship with Epic Games via Investment; Esports Revenues Set for Decline as Events Cancelled
by Hugh Williams on 10th Jul 2020 in News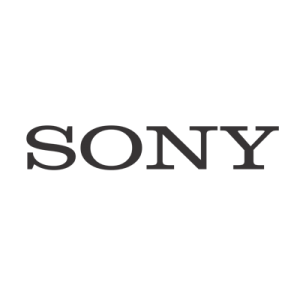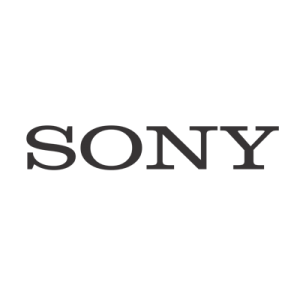 TheGamingEconomy's Daily Digest brings you the latest news in the world of gaming. In today's news: Sony cementing relationship with Epic Games via investment; Esports revenues set for decline as events cancelled; and Tencent latest interested party for Leyou. 
Sony cementing relationship with Epic Games via investment
Sony is investing USD$250m into Epic Games. According to the announcement, the investment "cements an already close relationship between the two companies".
"Amidst a rapidly evolving digital entertainment landscape, the aim of this strategic investment is to explore opportunities for further collaboration, primarily around entertainment, between Epic Games, Sony Interactive Entertainment and other Sony Group companies," a Sony spokesperson told GameDaily via email.
It appears that Sony is looking to deepen its foothold in cross-media entertainment, a sector that Epic's pop culture titan Fortnite has helped establish. The Sony spokesperson said that through this investment, both companies stand to gain from this skyrocketing trend.
Even beyond this investment, Epic and Sony's relationship appears to be strong. When Epic pulled the curtain back on Unreal Engine 5, it did so through a PlayStation 5 tech demo. It's not just entertainment that Fortnite is bringing to the interactive arena, but education as well. Last weekend, during the July 4th holiday where Americans celebrate independence, the game hosted a panel discussing issues of race in a country that continues to engage in oppression. 
Given this varied collection of events and the enormous audience Fortnite has captured, it's not surprising to see big-name companies like Sony seek a piece of the action.
Esports revenues set for decline as events cancelled
Esports demand is going strong in terms of its audience, but even with that, revenues are likely to decline this year as companies can no longer stage big physical events.
Back in April, market researcher Newzoo was pretty timid about knocking down its esports forecast for 2020. But the company revised its forecast a second time today, saying that 2020 revenues would be down 8% from its forecast from February.
The downgrading is happening as physical events get delayed or dry up altogether. Esports companies and game publishers are taking their events online, but COVID-19 has prevented them from doing any physical events, which were previously a big chunk of the industry's revenue. Newzoo said the situation is fluid and it may revise its forecast again as needed.
These sinking forecasts aren't due to a lack of demand for esports, Newzoo said. That is, the audience is not going to be smaller. And it doesn't have anything to do with a decline in esports content offered by organisers. Rather, the downward revision is based on the delays and cancellations of international esports activity and a transition away from physical events. COVID-19 cancellations and postponements have trickled in the third and fourth quarters of 2020.
Tencent latest interested party for Leyou
The bidding war for Leyou Technologies continues with Tencent said to be the latest potential suitor.
Bloomberg reports that the Chinese giant is currently in talks to acquire Leyou, citing anonymous sources close to the matter.
The news follows reports that Sony Corporation was also in discussions with Leyou. Other interested parties have included mobile publisher iDreamSky -- which Tencent has invested in - and Leyou rival Zhejiang Century Huatong Group.
The sources warn that talks between Leyou and Tencent are ongoing and could fall apart, but there could also be an announcement on the discussions later today. Interestingly, Leyou Technologies requested a temporary halt in the trading of its shares on the Hong Kong Stock Exchange.
Spotted by Niko Partners' Daniel Ahmad, the notice says this is due to the Hong Kong code on takeovers and mergers regarding inside information of the company. Tencent is said to still be considering the structure of its offer, which could involve teaming up with iDreamSky and Zhejiang Century Huatong.
Leyou Technologies is the parent of Warframe developer Digital Extremes, UK work-for-hire studio Splash Damage, and publisher Athlon Games, with varying stakes in other companies.