Gaming x Digital Entertainment: Investment Opportunities in the Proto-Metaverse
by Mathew Broughton on 29th Jun 2020 in News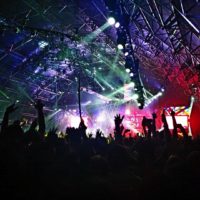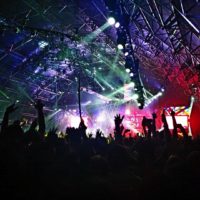 Live music, film, TV, health, and social networking. Once distinct sectors with limited overlap with the video games sector, in recent months we have seen increased crossover between each of these and gaming, fuelled by the ever-increasing adoption of digital, the persistent engagement of video game audiences, and the temporary halt of physical events in the wake of Covid-19.
While music festivals have faced postponement, in-game concerts in multiplayer platforms such as Roblox, Minecraft, and Fortnite, are thriving. After a weekend which would have seen 135,000 ticket holders descend upon Somerset for Glastonbury, an almost identical number watched the Block by BlockWest Festival in May. Moreover, rap artist Travis Scott's recent "Astronomical" themed concert within Fortnite drew an audience of 12.3 million.
Fortnite developer Epic Games is not experimenting solely with music crossovers. Following the trailer for Christopher Nolan's upcoming film Tenet, full-length theatrical releases were broadcast within the game on Friday (25th June), namely the acclaimed director's Inception, Batman Begins, and The Prestige, with further showings to take place in the coming weeks.
Renewed investment interest
Companies catering specifically for the crossover between video games and other forms of entertainment media have also been attracting the attention of investors in recent months. One such example is Wave, an in-game concert broadcaster, which raised USD$30m (£24m) in Series B funding from Maveron and 15 other investors earlier in June. Maveron partner David Wu commented at the time, "The gaming industry is increasingly becoming the catch-all social and entertainment hub for younger consumers. Reed Hastings, CEO of Netflix, on an earnings call in 2019 called out Fortnite as one of their strongest competitive threats, eclipsing that of media players like HBO. As gaming bleeds into entertainment, it has just begun to dip its toe into the world of online live music and early signs point to enormous consumer appetite for virtual concerts."
As demonstrated with Wave, the broadening appeal of video games and gaming mechanics is proving an enticing prospect to investors as well as consumers. Vehicles which have typically focused away from gaming, such as Grishin Robotics, have recently begun to pivot their funds towards video gaming to capitalise on the heightened interest and new technology solutions embracing gamification in different markets.
Another such VC firm is Telstra Ventures, which has targeted investment opportunities from across "traditional" video game firms, as well as companies addressing the crossover between gaming, social networking, and entertainment. Speaking exclusively to TheGamingEconomy, Yash Patel, General Partner at Telstra Ventures, commented, "We believe gaming is eating the world, and we're rapidly broadening our consumer technology portfolio to the extent that it could become 40%-50% of our USD$500m (£400m) plus investment portfolio.
"Over the next five years, we're forecasting a healthy investment horizon in consumer tech companies leveraging video game mechanics to monetise and grow. We believe that the next Uber or Snapchat will look a bit like a game studio, employing the best user acquisition, product and revenue talent from the gaming industry. An example includes FitOn, an LA-based startup we recently invested in that gamifies personal fitness through social workouts with celebrity trainers. During the COVID lockdown, FitOn grew 200% in workouts, sign-ups, and friends working out together, as people racked up 60 million workout minutes in May alone.
"We've also invested in Skillz, a fast-growing mobile games marketplace platform that helps players discover mobile games and compete against other players around the world. The company helps developers build multi-million-dollar franchises by enabling social competition in their games, which increases engagement, retention and monetisation. We have also invested in Team SoloMid (TSM) a global esports franchise that has built one of the largest social influencer networks in gaming. Many traditional sports and media companies recognise the growing popularity of gaming/esports with millennials, and are leaning in via investment, partnerships and acquisitions in a much bigger way.
"We expect other consumer sectors such as health and wellness, retail, financial services and travel to follow suit as they realise the benefits of gamifying their digital experiences."
What's next for gaming x digital entertainment: into the metaverse
The success of these early-stage crossovers between gaming and digital entertainment, along with continuing momentum for the VR industry, has naturally generated excitement over the possibility that video game platforms will evolve into the metaverse: the converged shared space of virtual and physical realities. That is even before more nascent technologies, such as 5G and cloud gaming, are brought to the fore. While the latter has seen the creation of "play anywhere" services from the likes of Nvidia (GeForce Now) and Google (Stadia), engineers have also been looking at how the cloud can be used to create video game environments and experiences which are not feasible on traditional devices. Upon raising USD$10m (£7.9m) this month, Playable Worlds founder Ralf Koster said, "When we think about what the cloud offers, it's not just hosting space. It's way more CPU power for richer worlds, instead of static worlds that players can't truly affect. It's large-scale persistence, so that what players do really matters. And it's a stronger community, with shardless worlds that offer the scope for players to engage with our sandbox in different ways, but still all interact in meaningful ways."
With previously distinct sectors combining within video game platforms, it is not too far-fetched to assume that we are in a first-phase or transitional period towards a fully-fledged metaverse. Already we are seeing events as important as weddings and graduations being held within Nintendo's Animal Crossing: New Horizons title, and millions of publicly censored documents released within Minecraft by Reporters without Borders. Whether a meaningful step towards the metaverse, or simply the unveiling of under-explored opportunities between sectors, what is assured is the opportunity for developers, technical solutions, and investors, in the hybridisation of digital entertainment streams.