Grishin Robotics Raises USD$100m Fund; China iOS Games to Require Government Approval
by Mathew Broughton on 19th Jun 2020 in News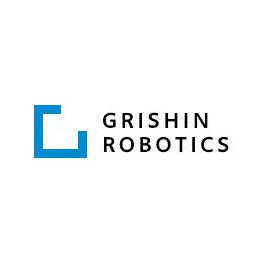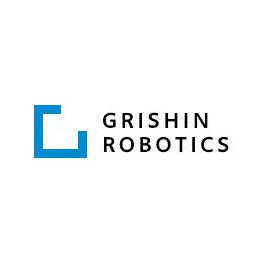 TheGamingEconomy's Daily Digest brings you the prevalent business stories in gaming. In today's news: Grishin Robotics raises USD$100m (£80.1m) fund; China iOS games to require government approval; and FaZe Clan gains stake in CTRL.
Grishin Robotics raises USD$100m (£80.1m) fund
Silicon Valley investment firm Grishin Robotics, founded by Mail.ru Group Founder and Chairman Dmitry Grishin, has raised USD$100m (£80.1m), in a move which will see the vehicle expand from its traditional territory of hardware into video gaming and interactive entertainment, alongside educational technology. At the close of last year, Grishin Robotics bought in RedOctane co-founder Kai Huang as a Senior Advisor, and in May signalled their move into gaming by contributing to Rogue Games' USD$2m (£1.6m) round.
Speaking to TechCrunch, Grishin spoke of the investment unit's move into gaming, "We want to continue what we're doing, but the idea is while we started in robotics hardware and IT, we want to extend [our scope to include] online gaming and some physical-to-digital gaming because we're seeing people staying home more and wanting to engage with their devices there[...] I'm very excited about gaming. I was a gamer all my life, and I have two small kids, and there's a lot to be done — not just on the iPad but in a way that incorporates the physical [world], too."
China iOS games to require government approval
Apple is amending its App Store policy for China, mandating that paid video game titles sold through the platform from July onwards will require approval from official government media regulators, else they will be removed from listings. The change has been mooted for some time, as previously developers were able to exploit a loophole whereby a developer would be able to use a single licence for multiple titles released on iOS. Moreover, studios based outside of China will now have to adhere to recent stipulations that foreign developers must partner with a local partner in order to release their game in the country, as well as hand over the copyright to said partner.
According to Chinese publication GameLook, the change in regulation will not affect free-to-play titles, thus many developers may pivot to advertising in order to monetise their games. However, advertising platforms themselves will require Chinese government approval in the same manner as games in order to place ads within iOS, potentially affecting these revenue streams.
FaZe Clan gains co-ownership stake in CTRL
Esports and gaming organisation FaZe Clan has purchased an ownership stake in New York-based dietary supplements company CTRL Holdings LLC for an unknown sum. CTRL retails cereal-flavoured meal-replacement shakes which are marketed towards gamers and athletes, and will look to use the funding and marketing capabilities from FaZe Clan to expand globally. The purchase marks the first purchase of a controlling stake by Los Angeles-based FaZe Clan, which itself raised USD$40m (£32m) in April this year.
FaZe CEO Lee Trink commented, "FaZe Clan has long championed the importance of health and fitness for gamers. By taking a stake in CTRL, we can bring much-needed attention to the importance of better nutrition and provide a healthy option built especially for gamers by people who understand this community best."
AppleBrands and Brand PartnershipsChinaesportsInvestmentVenture Capital