Sony to Limit PS5 Production; Nifty Games Raises USD$12m
by Mathew Broughton on 16th Apr 2020 in News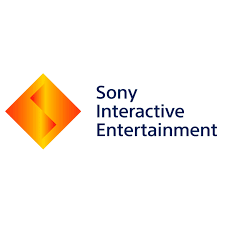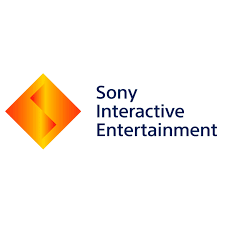 TheGamingEconomy's Daily Digest brings you the prevalent business stories in gaming. In today's news: Sony to limit PS5 production; Nifty Games raises USD$12m (£9.6m); and BMW partners with five leading esports teams.
Sony to limit PS5 production
Sony will limit production of PlayStation 5 units in the first year of its release compared to its predecessor, as it expects demand will be impacted by the console's high price point. According to sources familiar with the Japanese conglomerate's supply chain speaking to Bloomberg, Sony Interactive Entertainment (SIE) plans to produce in the region of five to six million PS5 devices in the financial year ending March 2021, compared to the 7.5 million Playstation 4 units sold in the first two quarters of its release alone.
As previously reported in TheGamingEconomy, SIE have been concerned for some time over the high manufacturing cost for its latest console, which has risen to approximately USD$450 (£359) per unit. According to developers producing titles for the PS5, it will retail at between USD$499 (£398) and USD$549 (£438), a sharp increase on the initial recommended retail price of USD$399 (£318) for the PS4. While the Covid-19 coronavirus pandemic has not impacted the manufacturing capacity, the high-price point coupled with likely lowered consumer spending has seemingly forced Sony to adjust its production plans. In response, the Tokyo-based firm will reportedly lower the price of the PS4 and use its PlayStation Plus subscription service to bridge the gap until consumer demand recovers.
Nifty Games raises USD$12m (£9.6m)
Developer-publisher Nifty Games Inc. has announced that it has successfully closed a USD$12m (£9.6m) Series A funding round, led by March Capital Partners, with additional contributions from previous investors aXiomatic Gaming and Defy Partners, alongside new funders Vulcan Capital, Courtside Ventures, Transcend Fund, and Century Game. The round was also supported by OneTeam Partners, the investment group jointly owned by RedBird Capital and several US sporting player associations, namely the NFLPA, MLBPA, MLSPA, USWNTPA, and the WNBPA.
The California-based studio specialises in player versus player (PVP) mobile titles based on sporting IP, with its debut title, NFL Clash, currently in development. The funding round will be used to support the development of the title and to undergo a recruitment drive.
Commenting on the funding, Nifty Games CEO Jon Middleton wrote, ""We're grateful to have the continued support of our prestigious investors, and welcome a new round of investment partners from the worlds of sports, gaming, and technology. The Series A funding gives us the capital to continue to build great games and recruit top talent in the business as we ramp up to deliver the most authentic quick play sports games that today's mobile gamer deserves."
BMW partners with five leading esports teams
German automobile manufacturer BMW has announced a global partnership with five leading esports organisations, namely Cloud9, Fnatic, FunPlus Phoenix, G2 Esports, and T1 Entertainment & Esports. While the financial terms have not been disclosed, the partnership will see BMW logos placed on team merchandise, provision of vehicles for the players, and collaborative content creation and social media engagement. The collaboration will cover the overriding majority of teams fielded by each of the respective esports organisations, with the exception of those competing in shooter titles.
Speaking to The Esports Observer, BMW Corporate and Governmental Affairs Spokesperson Christophe Koenig commented, "We primarily have a global approach to esports and therefore, we choose to work with these key organisations/teams. On the other hand, we want to work on a regional level as well and this is mainly why these teams are based in our main markets. Last but not least, we do share some common values with the teams when it comes to entertainment and sport, which did play a very important role in the final decisions."
Brands and Brand PartnershipsClosureesportsHardwareInvestmentSeries A