Boom.tv Secures USD$10m in Series A Funding
by Mathew Broughton on 9th Jun 2020 in News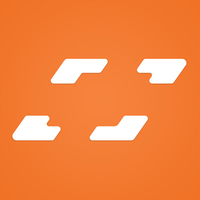 Esports tournament and broadcasting platform Boom.tv, best known for organising the Code Red competitive gaming series, has raised USD$10m (£8.1m) in an oversubscribed Series A funding round led by BITKRAFT Esports Ventures.
Alongside the tournament series, the San Mateo-based platform offers esports content hosting and broadcasting. Speaking exclusively to TheGamingEconomy, Sumit Gupta, CEO of Boom.tv revealed that the funding will be used to support design updates "that will improve user experience, simplify sharing across networks and improve broadcast stability", while introducing new tournament features, and extending both calendar events and prize pool totals for its flagship series.
"The broadcasting platform was actually born from developing tools to produce the series." Gupta explained, "As the series grew, we were inundated with requests from esports organisations and influencers hoping to license the platform to conduct their own events. We thought should make the platform available, and have since been building features to make it more accessible to the general community as a standalone service."
Since its formation in 2016, Boom.tv has now raised USD$14.8m (£11.6m) over four funding rounds, with previous backers including First Round Capital, Crosscut Ventures, Tandem Capital, and Boost VC. All these returned for the Series A round, joined by new funders Crest Capital, Everblue, H.Barton Asset Management, ImaginationVC, Pole to Win (PTW), MTG Media Group, and WTI.
Though attention on gaming has reached new highs during the pandemic, the cancellation of live events has cut off crucial revenue streams to organisers, venues, and teams. Looking ahead to how the esports industry as a whole can retain the momentum of increased attention in the sector, while recovering in terms of live event production, Gupta added "It's too soon to tell, but the lack of live events have created a crazy-competitive environment for brands looking to engage fans at home. Budgets normally dedicated to major events like GDC, E3, TwitchCon and VidCon have nowhere to go so, they're flooding events like Code Red to fill the void. We expect brands to up their 2020 participation budgets in big ways."
As well as attracting new consumers, investors have been increasingly turning their focus towards esports companies, with in excess of £1.16bn in tracked investments in esports and streaming firms through this quarter alone, thus far. Gupta added, "After Nielsen reported a 45% increase in gaming activity, this 'safe at home' season has cemented the potential in gaming startups and we're excited to have secured some of the best partners in the space."