iPad Games Spend Hits Record Level; META Raises €1m (£870k)
by Mathew Broughton on 1st May 2020 in News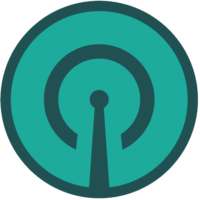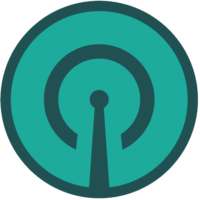 TheGamingEconomy's Daily Digest brings you the prevalent business stories in gaming. In today's news: iPad games spend hits record level; META raises €1m (£870,000); and gaming social video surges.
iPad games spend hits record level
Consumer spend on iPad devices across all apps passed USD$2.1bn (£1.7bn) in a single quarter for the first time, driven by a record USD$1.6bn (£1.3bn) spent on games during Q1 2020, according to estimates compiled by Sensor Tower. The majority of this record spend was driven by US consumers, while spend by Chinese consumers grew by 43% year-on-year. In terms of installs, games on iPad devices saw their best quarter since Q1 2016, with first-time installs climbing by 52% from last quarter alone to reach 603 million.
Randy Nelson, Head of Mobile Insights at Sensor Tower, writes, "The global COVID-19 pandemic has clearly elevated the popularity of Apple's tablet as a platform and made it an even more attractive target for app publishers as consumers in most markets remain in isolation for the foreseeable future."
META raises €1m (£870,000)
Belgium, Netherlands, and Luxembourg (Benelux)-based esports and gaming agency META, formerly known as 4Entertainment, has raised €1m (£870,000) from a variety of angel investors. The investment will be used by the Turnhout-based company to expand its offering through new competitions, brand collaborations, and "new esports platforms." The agency is best known for running the League of Legends European Regional Leagues (ERL) in conjunction with publisher Riot Games, as well as its partnerships with esports organisations such as G2 Esports. Last year (ended 30th June 2019), META revenue grew by 57% year-on-year to reach €2.2m (£1.8m).
Discussing the funding, META co-founder Steven Leunens commented, "Despite the current COVID19 crisis and the impact it has had on our event business, the future is bright for the META team. We have been able to scale up our broadcasting efforts as well as our custom whitelabel esports platform to maximize on the influx of new partners looking to do something in the esports space. The incredible success of these steps have allowed us to open up new avenues and has enabled us to assist a growing list of companies and brands to enter the gaming and esports world, keeping their connection to their (new) audiences alive."
Gaming social video surges
Consumption of gaming social video has expanded rapidly over the last month, with YouTube gaming videos seeing a 24% year-on-year increase in weekly views to a record 17 billion in the week of March 30th 2020, according to figures released by Tubular Labs. The report estimates that all tracked game genres saw increases in video views, matching playership figures released yesterday by Newzoo, with online games seeing the steepest increase (35%) in views. The ongoing coronavirus pandemic, along with the release of the free-to-play Call of Duty: Warzone title by Infinity Ward (dev), Raven Software (dev), and Activision Blizzard (publisher), are identified as the main factors driving the increases.
Independent creators are not the only channels seeing sharp increases, with the week of March 30th marking the most-viewed week for sponsored gaming content in 2020, and the sixth-highest recorded in the last three years. Per-video performance is also thought to be increasing, driving an estimated 249 brands into working with 457 gaming partners since the start of the pandemic.
AgencyBrands and Brand PartnershipsesportsInvestmentMobileVideo