Make-Up Outfit Benefit Partners With Gen.G On Female Esports Branding Initiative
by Will Freeman on 22nd Jan 2020 in News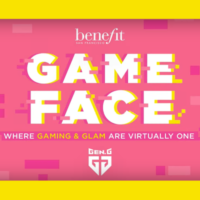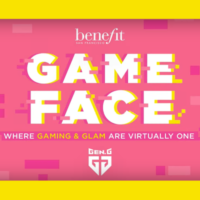 Esports organisation Gen.G has partnered with cosmetics specialist Benefit to deliver a an initiative targeting female gamers that will include a series of beauty routine videos staring women popular as streamers and players.
The 'Game Face' video series continues Gen.G's apparent effort to recognise, serve and encourage female presence in the esports player-base, industry, community and audience. Not all females that devote time to gaming will find interest in beauty videos, of course, but the move seemingly demonstrates the significance of - and commercial interest in - women in the esports.
Gen.G - a south Korean-headquartered esports org backed by Silicon Valley investment - previously founded an all-female Fortnite team late in 2018. And Benefit in 2019 sponsored that year's iteration of the GirlGamer Esports Festival.
The new Benefit deal is also noteworthy for combining two of the most popular subject matters for online video content; gaming and beauty. At a time when beauty and esports brand crossover deals are less than common, the partnership is striking for its potential. TheGamingEconomy readers will know that esports stars and game streamers court large audiences and powerful influence. Over in the world of beauty videos the biggest names have vast and loyal followings; Bethany Mota has 15 million Youtube subscribers, while Zoella has 12 million. The notion of collaboration between esports and beauty online is clearly powerful.
"After serving women for more than 40 years in the beauty business, we at Benefit know how empowering makeup can be when women use it as a tool for expression, creativity, and self love," said Lisa Li, director of global digital marketing at Benefit Cosmetics, in a statement to the press. "Women make up almost half of the audience watching and playing games. We are so excited to share these episodes with both the gaming and beauty communities through this work with Gen.G and these women who are leading the industry forward. To us, putting on your 'Game Face' means getting ready to own your day."
Delivered as a short form series of weekly videos starring different streamers and gamers, the show hopes to reach around 15 million women with an interest in games and beauty. Li's stat around viewership is perhaps central to the deal here. Close to 50% of the game spectating audience is a sizeable group. Last year it was found that over a billion people watch esports events. While there will be some crossover in audiences, that figure doesn't necessarily include all those that watch other streamed or hosted gaming video content.
Initially the Game Face series will focus on the beauty routines and life stories of four professional female gamers and streamers, and will be delivered via on Benefit's Instagram and YouTube channels, rather than over a gaming channel. Other activity related to the videos is expected. It is not clear if more videos will be produced after the initial run, or if the series will be ongoing. The videos will included host, beauty expert and 'closet gamer' Eleanor Barnes, popular player and Gen.G's own head of new gaming initiatives Kristen Valnicek, and renowned gamers
Gina Darling, Nicki Taylor and Jayden Diaz.
"I'm thrilled that Gen.G and Benefit are working together to bring a sense of belonging and community within gaming for women," said Valnicek. "There are so many amazing women in the gaming community, and I am excited that through partnerships like this, women can take the spotlight and feel confident about their gameplay."
"We want all players to feel like they belong in the gaming community regardless of gender," said Gina Chung, Gen.G's VP of Brand, Activation & Apparel . "Our vision is to create an inclusive environment for all, which is why we prioritise initiatives focused on equality and fairness. Working with Benefit is a great example of how the gaming audience is vastly growing and how esports organisations can step up to create positive communities for female gamers. "
This partnership is one to watch. The potential for brands and advertisers in esports is striking, but previously the types of brands and activities have often been comparable. This should not be seen as a strike out beyond gaming culture and subculture, but and example that that very culture now includes numerous diverse audiences, including millions that might be engaged by brands that not so long ago would be seen as profoundly distant from what games are about.
AgencyBrands and Brand PartnershipsesportsGamingPlayersSponsorshipStreamingUncategorizedVideo