Admix Secures USD$7m Series A Funding; DMarket raises USD$6.5m (£5.2m)
by Mathew Broughton on 18th Jun 2020 in News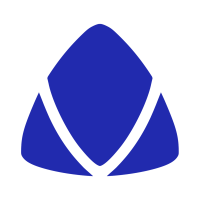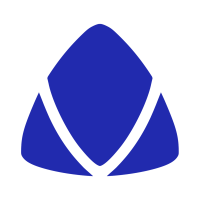 TheGamingEconomy's Daily Digest brings you the prevalent business stories in gaming. In today's news: Admix secures USD$7m (£5.6m) Series A funding; DMarket raises USD$6.5m (£5.2m); and Machinations closes €580,000 (£520,000) seed round.
Admix secures USD$7m (£5.6m) Series A funding
In-game and XR advertising provider Admix has announced that it has raised USD$7m (£5.6m) in a Series A funding round led by London-based VC firm Force Over Mass, with additional contributions from Speedinvest, Sure Valley Ventures, and a host of angel investors. The funding will be used for product updates and integrations with developers, with the company stating over 200 are currently working with the platform. Admix previously raised USD$2.1m (£1.7m) in a seed round which took place in late 2018, with each of the three aforementioned VC firms returning for the Series A tranche.
In a statement, Admix CEO Samuel Huber commented, ""The concept of putting ads in games is obviously not new, but the scalability of our solution is what is revolutionary, delivering instant and consistent revenue to game makers, or streaming platforms. This coupled with the fact that 1.5 billion people play games globally every day, means that gaming is becoming a truly mainstream advertising channel."
DMarket raises USD$6.5m (£5.2m)
Blockchain-based in-game item marketplace DMarket has raised USD$6.5m (£5.2m) in a venture funding from Almaz Capital, with support from payment service provider Xsolla. According to executives, the raise will be used for recruitment efforts across its engineering team and c-suite, as well as develop its platform with the aim of creating a virtual economy for a wide array of video game titles. DMarket has also announced that Trip Hawkins, founder of Electronic Arts (EA), has been appointed as an independent board member.
Vlad Panchenko, CEO and Founder of DMarket, spoke on the investment, "There has never been a better time for technology and gaming. We built DMarket with a particular future in mind, and that future is now. Validating our position in the market is this tremendous investment, one which we are so thankful for, and mentorship and leadership from the renowned Trip Hawkins — along with overall support from our community. The abilities of in-game content will become a crucial part of the new gaming worlds which is why we are creating a suitable and transparent ecosystem for them."
Machinations closes €580,000 (£520,000) seed round
Browser-based game design tool Machinations has closed a €580,000 (£520,000) seed round led by Romanian VC firm GapMinder, with previous investor Seedcamp returning to support the funding. The round takes the Luxembourg-based firm's lifetime funding to over €1m (£896,000), with its platform currently in beta stage having been initially founded in July 2018.
The funding will be used to support the expansion of the Machinations tool, which currently runs off AWS cloud infrastructure, and add further localisation options within its framework.
AdvertisingBlockchainDeveloper SoftwareInvestmentProgrammaticTechnology