GameStop Posts USD$165m Loss; Playrix Acquires Cateia Games
by Mathew Broughton on 10th Jun 2020 in News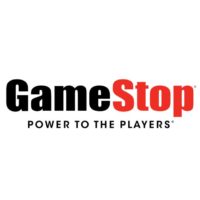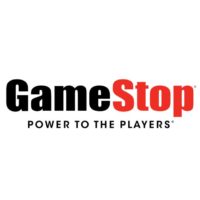 TheGamingEconomy's Daily Digest brings you the prevalent business stories in gaming. In today's news: GameStop posts USD$165m (£130m) loss; Playrix acquires Cateia Games; and Nintendo confirms 300,000 accounts may have been compromised.
GameStop posts USD$165m (£130m) loss
Retailer GameStop has recorded a net loss of USD$165.7m (£130.4m) for the first quarter of its 2020-2021 financial year, compared to a profit of USD$6.8m (£5.4m) from the equivalent period last year, as the majority of its stores were limited to roadside collection-only orders in response to the Covid-19 pandemic. The Texas-based firm recorded net sales of USD$1.021bn (£803.4m), with total store sales down 30% (17% if excluding closed outlets). On a more positive note for the retailer, its e-commerce division performed strongly, with its online sales climbing by 519% during the quarter ending 2nd May 2020.
In a statement, GameStop CEO George Sherman said, "During this unprecedented time, our priority is focused on ensuring the safety and well-being of our employees, customers and business partners as we continue the process of opening our stores as restrictions are lifted, in our ongoing effort to meet our customers' needs. We are proud of our team's ability to quickly adapt to meet the increased demand for our product offerings. As the pandemic spread, we leaned in on our upgraded omni-channel capabilities to fulfil customer orders through curbside pick-up where available, we reduced discretionary spending and enhanced our liquidity while continuing to advance our strategic priorities. While we delivered a loss for the quarter in total, our performance included total sales just shy of our original expectations, even as stores closed due to the COVID-19 pandemic and key video game titles shifted to the second and third quarters, exacerbating the headwind from operating in the final stage of a console cycle."
At the time of writing, GameStop Corp. (NYSE: GME) share price has fallen by 6.85% in pre-market trading, now standing at USD$4.96 (£3.90) per share.
Playrix acquires Cateia Games
Playrix has announced the acquisition of Croatian developer-publisher Cateia Games for an undisclosed sum. The acquired studio, operating out of Zagreb, will be rebranded at Playrix Croatia, with its 40-strong team retained. While Cateia is best known for its portfolio of PC and Mac titles, it is purportedly working on a free-to-play mobile title following the acquisition.
Dejan Radic, co-founder of Cateia Games, commented, "Becoming part of the Playrix family is a great honour for Cateia Games. We are one of the oldest studios in Croatia, so this is the start of a new and exciting era for our team as well as a great opportunity for the local gaming scene to grow and prosper. With Playrix fuelling our engines, we're confidently pursuing our next big win. With our new name, Playrix Croatia, the sky's the limit."
Nintendo confirms 300,000 accounts may have been compromised
Nintendo has confirmed that an estimated 300,000 Nintendo Network ID (NNID) and Nintendo accounts have been potentially compromised in a large-scale hack which took place in April 2020. As well as the 160,000 initially reported by Nintendo shortly after the breach, an additional 140,000 are thought to have been affected following an internal investigation. The accounts were purportedly compromised in a credential stuffing account, whereby hackers were able to access NNID details using passwords illegally obtained outside of the Nintendo ecosystem, these NNIDs were then used to access full Nintendo accounts, viewing details such as name, email, and date of birth.
A statement issued by Nintendo reads, "Less than 1% of all NNIDs around the world that may have been illegally logged in may have actually been fraudulently traded through their Nintendo account. We are still in the process of refunding in each country, but we have already finished refunding for most customers. We sincerely apologise for any inconvenience caused and concern to our customers and related parties. In the future, we will strive to further strengthen security and ensure safety so that similar events do not occur."