Daybreak Games Acquires Cold Iron Studios; EA Investors Vote Against Executive Pay Plan
by Mathew Broughton on 12th Aug 2020 in News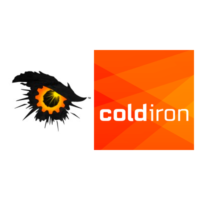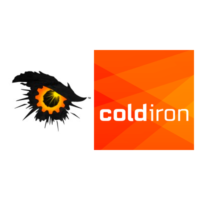 TheGamingEconomy's Daily Digest brings you the prevalent business stories in gaming. In today's news: Daybreak Games acquires Cold Iron Studios; EA investors vote against executive pay plan; and Testronic acquires Whyttest.
Daybreak Games acquires Cold Iron Studios
Multiplayer developer-publisher Daybreak Games has announced that it has acquired Cold Iron Studios for an undisclosed sum. Cold Iron Studios was previously sold to mobile developer Scopely in January this year by Disney as part of the FoxNext Games marque, though Scopely executives confirmed shortly afterwards that they were aiming to sell Cold Iron Studios due to its focus on PC and console titles. The acquired studio will continue to operate as an independent division within San Diego-based Daybreak Games, and will continue work on its upcoming shooter title based on the Alien franchise.
In a statement, Daybreak Games CEO Ji Ham commented, "We are delighted to have Cold Iron Studios join the Daybreak Games family and accelerate our next generation of growth. Strategic investments in highly talented and proven teams that have outstanding leaders and a track record of developing awesome online games is an important part of our growth and strategy for Daybreak."
EA investors vote against executive pay plan
Electronic Arts shareholders have voted against the company's executive payment proposal by the measure of 170.8 million votes (68.7%) against to 59.6 million votes (24.0%) for. The rejection of the proposed compensation plan follows a recommendation by the CtW Investment Group published in July, citing "exorbitant" and overlapping equity awards to senior executives, with CFO Blake Jorgensen and CTO Kenneth Moss identified as having received additional multimillion dollar grants.
The rejection of the proposal is notable as only 2.7% of votes on executive pay failed to win support through 2019 according to a report published by Semler Brossley, with average support totalling 90.5%. In June, CtW filed a recommendation against the executive pay proposal submitted by Activision Blizzard, stating that the studio had enriched CEO Bobby Kotick's pay through similar overlapping equity awards.
Following the decision, Dieter Waizenegger, Executive Director of CtW Investment Group, wrote, "Shareholders issued a resounding rebuke of Electronic Arts' deeply flawed executive pay practices that does not incentivise executives to create long-term value. This vote is a clarion call for the board to stop piling awards on top of awards for top executives and make sure that the company develops a pay philosophy that is focused on talent development and retention throughout all levels of the company."
An EA spokesperson responded, "As a company we put a focus on increasing value for all stakeholders, including employees, players, and shareholders. We work constantly to make Electronic Arts a great place to be and work for our people, and in highly competitive talent markets, we work aggressively to keep the great people we have. We value the opinion of our shareholders, and the board and compensation committee will take their feedback into account as part of our ongoing evaluation of our compensation programs."
Testronic acquires Whyttest
Warsaw-based games service provider Testronic has acquired QA and customer support firm Whyttest. Terms of the purchase were not disclosed. Testronic is part of UK video games firm Catalis, which was itself acquired in October last year by NorthEdge Capital in a deal valued at approximately £90m. The acquisition adds a further 150 staff to its employee count of 850, as well as its two facilities in Bucharest and Belgrade.
Catalis Group and Testronic CEO Dominic Wheatley commented, "I'm delighted that Whyttest is now part of the Testronic family. This further strengthens Testronic's ability to service our global partners with scalable, world-class facilities. The investment we received from NorthEdge Capital and Vespa Capital in October last year has given us the opportunity to further grow the business. Our first acquisition was Runner Duck, a games development studio which is now part of Curve Digital, and now Whyttest is the first example of our growth plans for Testronic. The Group is looking at further growth, both organically and via acquisition."