Embracer Group Acquires 8 Studios; Tencent Gaming Revenue up 40%
by Mathew Broughton on 13th Aug 2020 in News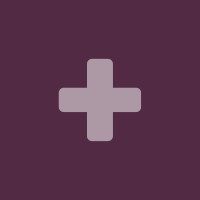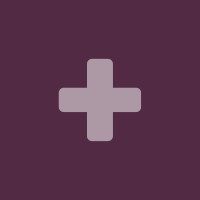 TheGamingEconomy's Daily Digest brings you the prevalent business stories in gaming. In today's news: Embracer Group acquires eight studios; Tencent gaming revenue up 40%; and Stillfront Group EBITDA climbs 159%.
Embracer Group acquires eight studios
Karlstad-based video games holding company Embracer Group AB has announced that it has acquired eight separate firms encompassing developers, game service companies, and distributors, for a combined £61.67m. In summary, the acquisitions comprise of:
- Maltese independent PC and console developer 4A Games Limited, acquired in full by Embracer Group subsidiary Saber Interactive for an upfront sum of USD$25m (£19m) in cash plus USD$20m (£15m) in newly issued Class B shares. An additional earn-out consideration of a maximum of USD$35m (£27m) will be paid within five years subject to the fulfilment of performance targets;
- Madrid-based startup developer Vermila Studios, purchased in full from co-founders David Carrasco and David Tornero by Embracer Group subsidiary Amplifier Game Invest for €900,000 (£812,000), with two earnout considerations worth a combined €2m (£1.8m) should Vermila Studios gross €30m (£27m) or more within 10 years;
- The remaining 50% of shares in Swedish studio Palindrome Interactive not already owned by Amplifier Game Invest for the upfront consideration of SEK21.5m (£1.89m), with an additional earnout consideration of up to SEK20m (£1.8m) payable within the next five-ten years;
- Austrian multiplayer developer Rare Earth Games, bought in full by Amplifier Game Invest for €300,000 (£270,666), with a maximum earnout consideration of €3m payable within ten years;
- Vienna-based PC and console developer Pow Wow Entertainment, which is currently working on two unannounced titles. Purchased in full by Embracer Group division THQ Nordic GmbH for an undisclosed sum;
- Full acquisition of German live operations and mobile service provider DECA Live Operations GmbH for an upfront consideration of €25m (£22.6m) in Class B shares, plus a maximum of €60m in earnout considerations tied to "significant growth" over the following seven years;
- US-based indie shooter developer New World Interactive, bought in full by Saber Interactive. Though the purchase price has not been disclosed, Embracer Group executives have suggested that they expect the investment to be paid back in full over the next three years;
- and German film and television rights distributor Sola Media for €2.3m (£2.1m).
Embracer Group has also announced its financial results for Q1, with sales across its video games operations climbing by 153% to SEK2.069bn (£181.8m). Co-Founder and CEO Lars Wingefors confirmed that the company is in discussions with various firms over further acquisitions, following its raise of SEK1.65bn (£145m) in April this year.
Tencent gaming revenue up 40%
Tencent Holdings Ltd. has revealed that its gaming revenue increased by 40% year-over-year through the second quarter of its fiscal year, reaching CN¥38.29bn (£4.23bn). The increase was driven by the continued strong performance of its mobile titles such as Peacekeeper Elite/PUBG Mobile and Honour of Kings, which offset a 6% decrease in its PC games division. Despite the strong revenue, Tencent executives noted that user time within its smartphone game portfolio decreased over the quarter, as more workers returned to offices in its domestic China. The announcement of the results is somewhat overshadowed by ongoing US-China trade hostilities, with Donald Trump having signed an executive order last week banning US-headquartered firms from corporate dealings with Tencent's WeChat platform.
The earnings release reads, "Internationally, our MAU increased significantly year-on-year and quarter-on-quarter due to new game launches and more user time spent during the stay-at-home period. We released an immersive team-based action game for PC, Valorant; a card game supporting cross-platform play on PC and smartphones, Legends of Runeterra; and a licensed mobile RPG, CODE:D Blood. Valorant was the most watched game globally on Twitch during the second quarter, reflecting the game's instant appeal to immersive action game players.
Stillfront Group EBITDA climbs 159%
Stillfront Group has announced that its adjusted EBITDA for the second quarter of its financial year (ending 30th June 2020) increased by 159% to SEK510m (£44.8m) from the previous year, with revenue up 148% to SEK1.192bn (£104.7m). The spike in earnings has been attributed to the strong performance of its acquired mobile studios, namely Candywriter (April 2020); Storm8 (January 2020); and KIXEYE (August 2019), with these driving an increase of 352% in monthly paying users. Earlier in the quarter, Stockholm-based Stillfront announced that it has raised SEK1.2bn (£105m) to support further investments and acquisitions.
Commenting on the results, Jorgen Larsson, Stillfront Group CEO, wrote, "Following the recent acquisitions, the product mix has further improved through the new vertical Casual & Mash-up. The positive development in the second quarter was partly driven by effects of the ongoing Covid-19 pandemic, which has led to accelerated gaming activity in all regions as well as an increased amount of paying users[...] The ongoing Covid-19 pandemic will continue to have an impact on the Group´s performance due to the strong inflow of new users in the second quarter as well as increased activity within existing user bases, even though we expect a more normalised pattern including seasonality effects for the second half of the year."