Paradox Interactive Acquires Playrion; Sony Mulling Offer for Leyou
by Mathew Broughton on 3rd Jul 2020 in News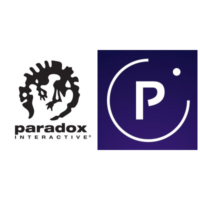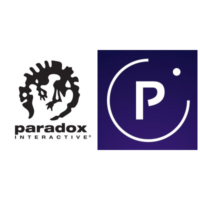 TheGamingEconomy's Daily Digest brings you the prevalent business stories in gaming. In today's news: Paradox Interactive acquires Playrion; Sony mulling offer for Leyou; and Tencent launches second US studio.
Paradox Interactive acquires Playrion
Stockholm-based developer-publisher Paradox Interactive has announced that it has acquired mobile studio Playrion for an undisclosed sum. Operating out of Paris, the acquired developer is best known for its Airlines Manager title, which has a player base of over 10 million since its release in 2014.
Playrion becomes the eighth studio under the Paradox umbrella, following nascent Barcelona-based outfit Paradox Tinto which was formed last month. Paradox executives have confirmed that the rationale behind the purchase was to expand into mobile, following a successful 2019 which saw revenue increase by 14% to SEK1.289bn (£110m).
Commenting on the acquisition, Paradox Interactive COO Charlotta Nilsson wrote, "Adding Playrion to our roster allows us to continue expanding our business in new areas, and bring more of our IPs to mobile. We're always thrilled when we find teams who want to make the kind of games we'd like to make ourselves. Playrion is a natural addition to the Paradox family, and we're delighted to have them joining us."
Sony mulling offer for Leyou
Sony Corp. is considering making a formal offer to acquire publicly-listed video game holding company Leyou Technologies Holdings Ltd., and is consulting with an unnamed financial advisor on the move, according to reports initially published in Bloomberg. Since the close of last year, Hong Kong-based Leyou has been in talks with iDreamSky and a further potential buyout partner, suggested to be CVC Capital Partners, however the Covid-19 pandemic forced a reduced valuation from an initially-mooted USD$1.4bn (£1.1bn), and now appears to have stalled proceedings entirely.
Though any offer has yet to be submitted, Sony's involvement is likely to trigger a bidding war for Leyou, with Shaoxing-based Zhejiang Century Huatong Group Co., Ltd having filed a non-binding takeover offer in May, thought to be higher than that of iDreamSky/CVC. Leyou Technologies Holdings Ltd. (HKG: 1089) shares climbed as much as 9.8% when the news was initially published, however they have since fallen by 2.5% from the previous close to HKD$2.73 (£0.28)
Tencent launches second US studio
Tencent Holdings Ltd. has announced the formation of a new California-based studio, Lightspeed LA, which will primarily focus on the development and publication of AAA titles. The foundation of the nascent studio marks the latest in a series of moves by the Chinese technology conglomerate to establish itself in Western markets, and is the second-such AAA studio opened in the US in three months, with the Shenzen-based firm having launched a studio under its TiMi division in May, which is also located in Los Angeles. Lightspeed LA will operate as a subsidiary of Tencent's Lightspeed and Quantum Studio group, and will be headed by Steve Martin, former Studio Lead at Rockstar.
In a statement commenting on the new studio, Martin said, "We're ushering in a new era of game culture by combining world-class development with a stress-free work environment. From day one, our teams will be focused on building the highest caliber games while promoting integrity, proactivity, collaboration, and creativity. As part of its core values, LightSpeed Studio will establish a crunch-free and inclusive culture for all of its team members while pushing the games industry to adopt the same practices."