Video Games Market to Pass USD$200bn by 2023; Gravity Well Formed
by Mathew Broughton on 12th May 2020 in News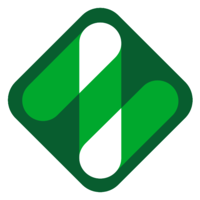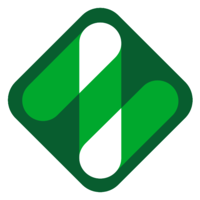 TheGamingEconomy's Daily Digest brings you the prevalent business stories in gaming. In today's news: Video games market to pass USD$200bn (£162bn) by 2023; Gravity Well formed; and Torque Esports completes merger with Frankly and WinView.
Video games market to pass USD$200bn (£162bn) by 2023
The global video games market is set to be worth USD$200.8bn (£162.4bn) by 2023, representing a CAGR of 8.3% from 2019, according to projections published by analytics platform Newzoo. By sector, mobile will continue to see the fastest growth, while console will grow steadily with the release of the next-generation devices from Microsoft (Xbox Series X) and Sony (PlayStation 5) in the latter stages of this year.
Newzoo have also released estimate figures for 2020 gaming market value, with the industry set to generate revenue of USD$159.3bn (£128.8bn) this year, up 9.3% from last year. As well as the aforementioned release of new consoles, increased interest in gaming as a result of lockdown measures imposed due to the ongoing Covid-19 outbreak have been cited as a contributory factor behind this strong rate of growth. The strongest gains are anticipated across mobile gaming, with the segment set to generate revenue of USD$77.2bn (£62.4bn) this year, up 13.3% year-over-year. Gains are also forecast across console (+6.8%) and PC (+4.8%), which will contribute USD$45.2bn (£36.6bn) and USD$36.9bn (£29.8bn) respectively to total market revenue. While nearly half of total spend on video games in 2020 will be from consumers in the United States and China, growth will be driven by emerging markets across Asia-Pacific and Latin America.
Gravity Well formed
Former Respawn developers Jon Shiring and Drew McCoy have launched a new studio based in Los Angeles, dubbed Gravity Well. The pair describe the new studio as an AAA studio which will recruit a maximum of 85 to ensure creative decisions are made at pace, with their output focused on "bold new ideas" for next-generation devices and PC. Partially in response to the coronavirus pandemic, the studio will promote remote working for all employees on a permanent basis.
Writing on the Gravity Well website, McCoy writes, "We are starting a studio because of how we want to make games. We want time to iterate on everything and get ideas and feedback from the whole team. We're building this studio to last for decades, and that doesn't happen without putting the team first. We take team health as an absolute top priority. That means we are anti-crunch. That means good compensation. That means everyone at Gravity Well has creative freedom, because when someone else makes all of the decisions, work isn't fun and the end product isn't as good. We prefer to cut and focus down so we only ship what we love."
Torque Esports completes merger with Frankly and WinView
Torque Esports has announced that its has completed its acquisitions of video distribution platform Frankly Inc. and mobile prediction game WinView, with the combined entity set to be renamed to Engine Media. The firm, which will specialise in immersive esports and interactive gaming, will be targeting a wide range of revenue streams, including streaming technology, programmatic advertising, intellectual property licensing, and direct-to-consumer (DTC) subscription fees.
In a press release announcing the merger completion, Engine Media Executive Chairman Tom Rogers wrote, "Entertainment programming has moved quickly into the streaming world and now news and sports revenue models are highly challenged as subscriber fees from the traditional bundle models decline. As we have seen through the shelter-in-place orders during the COVID-19 pandemic, news and sports are searching for solutions that help them better access consumers, provide programming and unique experiences and tap into new revenue streams. Engine Media is coming to the table with new ways for the news, information, sports and esports content to thrive in this new media marketplace. While each of these businesses have established themselves by focusing on pieces of a new model, combining and integrating them together can create the scale that will not only benefit investors, but better serve clients, partners and customers in this new world."
At close, Torque Esports Corp. (CVE: GAME) share price had climbed by 15.15% to CAD$0.57 (£0.33).