Europe Mobile Game Revenue Hits Record High; Riot Acquires Hypixel
by Mathew Broughton on 17th Apr 2020 in News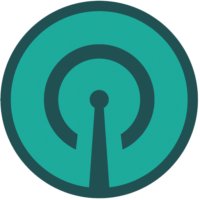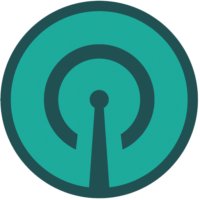 TheGamingEconomy's Daily Digest brings you the prevalent business stories in gaming. In today's news: European mobile game revenue hits record high; Riot Games acquires Hypixel Studios; and esports predicted to withstand recession.
European mobile game revenue hits record high
March 2020 saw a record high level for mobile game downloads across Europe according to Sensor Tower estimates, with installs climbing by 19% month-on-month to reach 1.2 billion. The comparative rise during the same period last year was 9%. While European user spend on mobile games exhibited a slower rate of growth than downloads, climbing by 9% to USD$740m (£593m) from February to March, this still represents a new record for the region. Unsurprisingly, the sharp increases have been attributed to the lockdown measures imposed across the continent in response to the Covid-19 pandemic, with further increases likely as such restrictions continue into May.
A Sensor Tower spokesperson commented on the analysis, "Over the next few months, as life starts returning to normal, it's likely that some of the new habits—such as remote working and online shopping— could remain in place for many, now that consumers have become more accustomed to these platforms and services. While the mobile app economy has been large and growing for a long time, apps are set to become even more important to our daily lives than ever before."
Riot Games acquires Hypixel Studios
Riot Games has acquired Londonderry-based developer Hipixel Studios for an undisclosed sum. The acquired studio was founded in 2018 as it developed an independent server within the Minecraft platform, and is now developing its first standalone title, Hytale, which features similar block-based construction and crafting mechanics. The purchases the latest move from Riot to diversify its portfolio from its core League of Legends title, having recently launched the Valorant free-to-play multiplayer shooter title in beta. However, the Santa Monica-based studio has an existing relationship with Hipixel, having led its seed investment round in 2018.
Commenting on the acquisition, Brian Cho, Head of Corporate and Business Development at Riot Games, stated, "Our investment criteria is ultimately pretty simple: we look for authentic game makers striving to improve player experience. When we led the investment in the Hypixel Studios team two years ago, we saw a group deeply immersed in existing block games who believed that the genre could better serve its community. This acquisition will bring our collaborative efforts with Noxy and the Hypixel team even closer together, and we can't wait to see how their work continues to evolve."
Esports predicted to withstand recession
The esports industry is predicted to be resilient to a global recession caused by the coronavirus pandemic, with recent relationships forged with traditional sporting organisations cited as a significant driver for future growth, according to a report by Ampere Analysis. Such collaboration is predicted to continue once movement restrictions are lifted which, combined with an increased streaming audience, will fuel future growth in the industry. Digital content sales are also expected to withstand any contraction to the global economy, however commercial pressures on physical stores are likely to see permanent closures to several outlets.
While downloads and in-game spending is increasing in mobile, as evidenced earlier, the outlook for mobile gaming is mixed as eCPMs are likely to drop as a result of brands pulling their marketing spend. On the flip-side though, this will lead to a reduction in user acquisition costs, representing an opportunity for mobile game publishers eager to reach new audiences. While the console market is expected to appear resilient upon the release of the next-generation devices from Sony and Microsoft at the close of the year, negative impacts from the recession are expected to come to fruition towards the end of 2021, once early-adopter surge plateaus and developers focus their efforts exclusively on the new generation consoles.