Digital Games Spend Hits Record USD$10bn; Epic Targets New Funding
by Mathew Broughton on 23rd Apr 2020 in News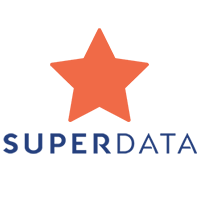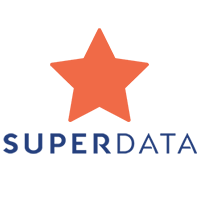 TheGamingEconomy's Daily Digest brings you the prevalent business stories in gaming. In today's news: Digital games spend hits record USD$10bn (£8.1bn); Epic targets new funding; and Magic Leap lays off approximately 1000 staff.
Digital games spend hits record USD$10bn (£8.1bn)
Global digital games revenue reached USD$10.0bn (£8.11bn) in March according to estimates released by SuperData, the highest monthly total ever recorded by the firm and a 11% increase from the USD$9.0bn (£7.3bn) observed in 2019. Lockdown measures imposed as a result of the coronavirus pandemic were again cited as driving increases, with the most substantial gains recorded across the premium console and premium PC sectors, with respective revenues increasing by 64% to USD$1.5bn (£1.2bn) and by 56% to USD$567m (£460m) from February to March. Despite such restrictions on movement, mobile game revenue also increased, climbing 15% year-on-year to reach USD$5.7bn (£4.6bn).
In terms of individual title performance, Nintendo's Animal Crossing: New Horizons sold 5 million digital units in March, surpassing the record for monthly digital console sales previously held by Call of Duty: Black Ops III. Despite logistics concerns for the Valve Index headset, which were apparent before the Covid-19 outbreak, the Half-Life: Alyx title generated notably strong revenue and player base for a VR title, with 860,000 players launching the game in March, and direct purchase revenue of USD$40.7m (£33.0m).
Epic targets new funding
Epic Games executives have held talks on the prospect of raising between USD$500m (£406m) and USD$1bn (£811m) in a funding round which would value the firm at "significantly" more than its previous valuation of USD$15bn (£12bn), which is attained after a USD$1.25bn (£1.01bn) round in 2018. According to an anonymous source speaking to Bloomberg, North Carolina-based Epic Games has consulted several venture capital firms on the potential funding, and has hired a financial advisor to facilitate the process.
While the round has yet to be confirmed by Epic Games, and the source indicating the plans are liable to change, recent rises in its player base in battle royale title Fortnite, as well as social communications app Houseparty, which it purchased in June last year, could aid in driving its valuation upwards. Epic Games currently has a number of minority investors, including Walt Disney Co., Lightspeed Venture Partners, Endeavour Group Holdings, and Kleiner Perkins Capital. The most significant minority share is held by Tencent Holdings Ltd., which purchased a 40% stake in the company in June 2012.
Magic Leap lays off approximately 1000 staff
Mixed reality (XR) hardware manufacturer Magic Leap has laid off a "number" of employees from across its business, with Bloomberg reporting the reduction could apply to 50% of its workforce, totalling approximately 1000 individuals. Multiple reasons were cited by Magic Leap CEO Rony Abovitz, including reduced capital in the current economic climate, as well as a desire to focus more on its enterprise solutions. The layoffs could also be a move to make the firm more attractive for potential acquisition partners, with executives reportedly mulling a USD$10bn (£8.1bn) sale.
Since its formation in 2011, Florida-based Magic Leap has attracted funding of USD$2.6bn (£2.1bn) from multiple investors, including Google, AT&T, JP Morgan Chase, and Saudi Arabia's Public Investment Fund. Up until last year, Magic Leap appeared fully focused on its consumer AR headset, it then launched a suite of enterprise products, competing with corporate XR solutions such as the Microsoft HoloLens product.
Abovitz's statement reads, "The post-COVID economy will be one of resiliency and the ability for businesses to operate across vast distances and connect with their customers in ways that mimic physical interactions, but benefit from the speed and scale of high-speed networks, will be critical. Spatial computing will very much be part of that coming economic change. Magic Leap's pioneering work in the field provides us with a rich platform of technology and know-how to help usher in this era of Spatial Transformation"