US Game Sales Up 35%; ValueAct Gains USD$1.1bn Stake in Nintendo
by Mathew Broughton on 22nd Apr 2020 in News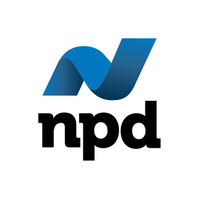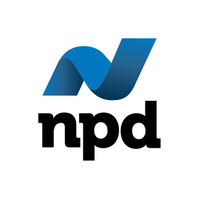 TheGamingEconomy's Daily Digest brings you the prevalent business stories in gaming. In today's news: ValueAct gains USD$1.1bn (£891m) stake in Nintendo; US game sales up 35%; and Boost VC closes USD$40m (£32m) fund.
US game sales up 35%
US consumer spend across video game hardware, software, and accessories, increased by 35% during March 2020 when compared to last year, reaching USD$1.6bn (£1.3bn), according to estimates released by The NPD Group. Despite being the most lucrative March for the US video games industry since 2008, total spend across the first quarter of 2020 declined by 4% compared to 2019, as a result of fewer post-Christmas game releases and the planned release of consoles by Sony and Microsoft in Autumn negatively affecting hardware sales. That said, lockdown measures imposed as a result of the coronavirus pandemic appear to be having a positive affect for all categories tracked, with double-digit year-on-year increases in March for sales across hardware (64%), software (34%), and accessories (12%).
Rob Liguori, President of Games at The NPD Group, commented, "With schools closing and shelter-in-place orders going out across multiple states, US consumers' habits reflect the need to live primarily indoors for the foreseeable future. While steep transaction declines are being seen across multiple industries during the pandemic, consumer spend on entertainment is strong, especially in video games."
ValueAct gains USD$1.1bn (£891m) stake in Nintendo
ValueAct Capital has gradually accumulated 2.6 million shares in Nintendo, equating to a 2% stake worth USD$1.1bn (£891m), according to a letter obtained by Reuters. The document suggests that, while ValueAct will not be seeking a seat on Nintendo's board of directors, it will be pushing executives to pivot the firm into digital media services.
Despite its passionate fan base and recent success with the Switch console, which will see the Kyoto-based firm ramping up production despite the current economic climate, ValueAct management believe the firm has not financially prospered to the same extent as the likes of Activision Blizzard and EA. The letter reads, "We believe Nintendo will be one of the largest digital media services in the world, in a category with the likes of Netflix, Disney+, Tencent Interactive Entertainment and Apple Music."
At the close of trading, Nintendo Co., Ltd. share price had risen to JP¥46,980 (£353.7), a rise of 2.06%.
Boost VC closes USD$40m (£32m) fund
Investment firm Boost VC has closed its largest fund to date, worth USD$40m (£32m), which is backed by Devonshire Investors and ECMC. The fund will be used to support its accelerator programme, which typically sees the California-based firm invest USD$500,000 (£405,100) in return for a 15% stake in eligible firms, as well as providing a range of support services including co-working space, mentoring, and regular meetings.
In terms of gaming, Boost VC has made several investments within the augmented reality (AR) and virtual reality (VR) space, which include contributions to funding rounds supporting VR fitness software YUR (USD$1.1m/£891,000); Beast, Inc.; Imgnation Studios; and Kite & Lightning.