Flowstate Games Closes Pre-Seed Funding Round; HQ Trivia Folds
by Mathew Broughton on 17th Feb 2020 in News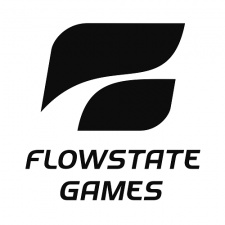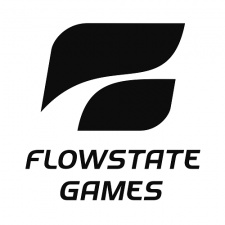 TheGamingEconomy's Daily Digest brings you the prevalent business stories in gaming. In today's news: Flowstate Games closes pre-seed funding round; HQ Trivia folds; Sonic the Hedgehog breaks video game box office record; and Tematem raises USD$3.5m (£2.7m).
Flowstate Games closes pre-seed funding round
Helsinki-based mobile development studio Flowstate Games has secured an undisclosed level of funding in a pre-seed investment round led by Play Ventures. Flowstate is due to release its first casual arcade title this year, with the studio focusing on incorporating social mechanics to aid approachability and to enhance replay value. The studio is comprised of former staff members of Rovio and Dodreams, and is led by CEO Edvard Groundstroem.
In a statement announcing the funding, Play Ventures founding partner Harri Manninen said, "Arcade games are an evergreen genre due for social innovation. We can't wait to see how Flowstate Games will push 'Deep Arcade' to make the genre even more communal and interactive. We're proud to back them from the very first stage."
HQ Trivia folds
HQ, the company behind the struggling mobile live-quiz game HQ Trivia, will be shut down after a proposed acquisition fell through in its closing stages, in turn leading to lead investors pulling the plug on the business, according to a report published by CNN Business. At the height of its popularity, HQ Trivia attracted millions of daily users across the globe and annual advertising revenue of over USD$10m (£7.7m), with the New York-based firm attracting a valuation of USD$100m (£76.6m) following a USD$15m (£11.5m) funding round in March 2018, however engineering issues and lack of product development led to a sharp decline in player numbers. As previously reported in TheGamingEconomy, HQ laid off approximately 20% of its staff members in July last year, reducing employee count to 25 with rumours circulating around a revolt against CEO and co-founder Rus Yusupov over the poor position of the company.
Announcing the closure, Yusupov stated, "We received an offer from an established business to acquire HQ and continue building our vision, had definitive agreements and legal docs, and a projected closing date of tomorrow, and for reasons we are still investigating, they suddenly changed their position and despite our best efforts, we were unable to reach an agreement. Unfortunately, our lead investors are no longer willing to fund the company, and so effective today, HQ will cease operations and move to dissolution. All employees and contractors will be terminated as of today."
Sonic the Hedgehog breaks video game box office record
Paramount's Sonic the Hedgehog film, based on the eponymous Sega character, has grossed USD$57m (£46m) in the United States in its opening weekend, breaking the record for best-performing opening weekend by a video game adaptation previously held by Warner Bros. Pictures Detective Pikachu, which saw opening weekend revenue of USD$54.3m (£41.6m) on its release last year. The movie adaptation also performed strongly on a global basis, with takings of USD$43m (£33m) from 40 non-US markets leading to a total opening weekend haul of USD$100m (£76.6m). The film was reportedly made on a budget of USD$87m (£67m)
Despite initially being ridiculed by fans when trailers were released due to the character's CGI appearance, which led to the film having to be delayed by three months to remedy, the film is rating above 50% on review aggregation sites Rotten Tomatoes (69%) and Metacritic (53%). Video game adaptations traditionally are rated poorly by critics and reviewers, with Sonic the Hedgehog becoming only the third such title to rank above 50%, following Detective Pikachu and 2018's Rampage.
Tamatem secures USD$3.5m (£2.7m) in funding
Jordanian mobile developer-publisher Tamatem has raised USD$3.5m (£2.7m) in a Series A follow-on round led by Wamda Capital, with further contribution from AlFasialiah Group subsidiary Modern Electronics Company and North Base Media. The funding will purportedly be used to expand upon its marketing and data science capabilities in order to solidify its position in the MENA region, as well as "underserved" global markets. The raise takes total funding in Tamatem to over USD$6.5m (£5.0m), following a USD$3.0m (£2.3m) Series A round in 2018.
Speaking on the fund raise, Tamatem CEO Hussam Hammo said, "Lots of startups in the Middle East feel their market potential is limited to this region. I love seeing startups expand beyond those boundaries and I am proud that the team at Tamatem is now looking beyond just the Arabic speaking market. I believe this latest round of funding will allow us to deliver on our vision of becoming the top mobile games publisher for every underserved emerging market in the world."