The Video Games Industry on Coronavirus
by Mathew Broughton on 16th Apr 2020 in News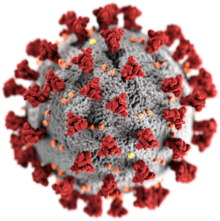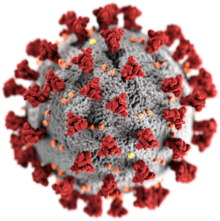 Like the vast majority of industries across the globe, the ongoing outbreak of the Covid-19 coronavirus has had a monumental impact upon the video games sector. TheGamingEconomy has invited thought leaders from across gaming to share their insight on the opportunities, and challenges, the industry faces, and what the long-term reverberations may entail.
A double-edged sword for video games
The COVID-19 crisis is a double-edged sword for the games industry. On the one hand, more people are staying at home and playing games. Some big or established studios with completed games have seen sales increase.
On the other hand, the crisis brings big challenges. Some studios report a decline in productivity of around 20% because of the difficulty involved in getting remote teams to work effectively. Access to finance is difficult with a recession looming and smaller businesses are vulnerable to a fall in demand, orders and projects. Those dependent on advertising revenues are also finding themselves hit as advertisers cut back on their expenditure. Small studios are struggling to access government support.
However, the coronavirus has posed an opportunity for the industry to help spread the 'Stay Home, Save Lives' message. TIGA members and others are working with DCMS to incorporate key health messages into their games.
Dr. Richard Wilson OBE, CEO, TIGA
Social entertainment without physicality
Now more than ever people are looking for ways to stay safely connected to one another in a virtual world. Gaming enables social connectivity through shared experience, giving people an outlet to interact and engage in a variety of formats. It provides a level of social contact which has become increasingly difficult to achieve.
The opportunity exists for gaming to reach new audiences and drive deepened engagement with current ones. It's always been the super power of gaming that it allows for social entertainment without physicality. This is especially true of esports, where leagues such as Overwatch League and Call of Duty League continuing to run with only minor disruptions to the schedule.
There is also a real opportunity for gaming to have a positive impact on the community. The #PlayApartTogether campaign, which encourages social distancing in partnership with the World Health Organization, is one example of how gaming can unite our desire for connectedness with purpose, while providing a much needed break.
Jonathan Stringfield, VP & Head of Global Business Marketing, Measurement, & Insights, Activision Blizzard Media and Esports
Virtually crisis-proof
Gaming and esports have demonstrated during the pandemic that it is an important form of entertainment that is virtually crisis-proof. With approximately 37 million gamers already in the UK, time spent on video games across all ages has increased by 24% since restrictions were put in place. Even the UK Government has recognised the power of gaming as a 'creative, targeted, and immediate' tool, with developers sharing vital 'Stay Home, Save Lives' messaging in high profile games such as Codemasters' DiRT Rally 2.0.
We've also seen audience interest rise with Twitch viewership surpassing three billion hours watched during lockdown as social distancing pushes esports into the mainstream. This wider audience will likely stick with the new habits they have formed in the longer term, as they recognise that gaming can be as exciting as more traditional sports.
James Draper, CEO, Bidstack
We need gaming more than ever
As a technology company that works alongside gaming publishers and advertisers, we've found ourselves in a unique position. While our publishers are seeing more visitors than ever, many advertisers are cutting budgets and pivoting their marketing strategies to adapt to this new reality.
Since the lockdown, gaming has grown by 75%, with gaming audiences now bigger than ever. GWI reported that 35% of people are spending more time playing video games because of COVID-19, a pattern we're seeing across our channels. Unsurprisingly, our kids' channels have seen a 20% increase in dwell time and a 40% increase in daily users since the lockdown.
We can't say it's business as usual, because these are very unusual times. However, we are continuing to onboard new publishers and deliver campaigns for advertisers to reach these growing gaming audiences. Gaming helps us escape from reality, and in times like these, we need it more than ever.
Rob Gay, CEO, Venatus Media
Convergence between esports and traditional sporting communities
The expanding popularity of esports within the more traditional sporting community has been one of the most interesting effects of the current stay indoors policy. While esports already had a massive audience within the gaming community, we have seen a growing number of individual athletes, teams, and sporting bodies getting involved, as they try to stay connected with fans and teammates. A notable example has been F1, with drivers from the real-life circuit competing in Virtual Grand Prix competitions.
With the absence of live matches in football, we are seeing the growth in popularity of esports content to fill the gap, with footage of top players challenging each other through tournaments such as EA's FIFA 20 Stay and Play Cup. As fans look for more diverse content and ways of interacting with their favourite clubs, the convergence between esports and more traditional activities looks set to continue long after the lockdown is over."
Sebastian Gray, Co-founder & SVP, Dugout
Turning point for in-game advertising
With social distancing and quarantine measures in place, increasingly large segments of the population are hanging out inside video games and esports. Brands, in turn, are eager to explore the largely untapped advertising potential of gaming. This is a huge opportunity for gaming, which has been on the rise for a while, but was not among advertiser's top choices. The current situation, which is encouraging more video gaming than ever before, may be the turning point for in-game advertising and a big step towards becoming a distinguished advertising channel and a new ad category.
Itamar Benedy, Co-Founder & CEO at Anzu.io
Notable increases in traffic, yet concern over CPMs
Although it's too early to say what the long-term impact will be, there's no question that COVID-19 and stay-at-home measures have impacted the mobile gaming industry. Since COVID-19 began, the traffic on our Offerwall has doubled since early January, we also saw huge spikes in conversions at the end of March specifically. In surveying our network audience - 45% of users report spending 2+ additional hours on mobile games per day since the onset of the virus.
While these figures may seem to indicate an opportunity for app developers, it's also true that others in the industry have reported decreasing CPMs — a factor that we plan to monitor in the coming weeks. In the meantime, the safety of our employees and partner support remains our top priority. We are doing our part to share information and insights with our partners as the situation evolves."
Ben Chen, EVP Global Developer Relations, Tapjoy
Play time up 20%
As a business, quickly understanding the changes that Coronavirus has brought, and catering for them, creates opportunities to ride these difficult times. Being stuck at home, people across the world are forced to live digitally, and spending more time entertaining themselves online. Last week, a record of 1.2B apps were downloaded off the app stores - 30% higher than any other week before. Steam reported the highest ever number of concurrent users on their servers since the lockdown started. Games are, after all, the safest place for your customers to hang out during the crisis!
At Admix, we estimate the crisis will increase playtime by about 20% worldwide - or about 500M hours of gameplay a day worldwide. This creates a huge opportunity for brands worldwide, who are forced to reallocate their traditional ad budgets, to reach more of these eyeballs online.
Samuel Huber, CEO and co-founder, Admix
Video games: the new social square
With much of the world under lockdown, online and mobile games are the new social square, and more people than ever are turning to gaming to create those social experiences and come together as a community, even if they're apart. Platforms such as Game.tv allow anyone to bring people together around a game that they love, with nothing but a phone and some friends. So whether you want to compete in a silly game of stacking digital animals, or test your skills against others in a hardcore shooter, gaming creates a place where people can have a true sense of community - that's never been more important than it is today.
Rosen Sharma, Founder and CEO, Game.tv
Activity up 9x
While eSports has seen significant growth in recent years, with high profit bookmakers in particular sponsoring some offline events, we have noticed a huge spike in activity of late to the extent where it has grown nine-fold in the last few weeks.
Richard Moffat, CEO, OLBG