US Gaming Time Up 45%; SteelSeries Acquires A-Volute
by Mathew Broughton on 7th Apr 2020 in News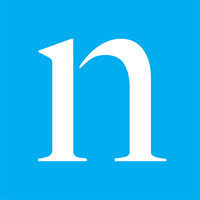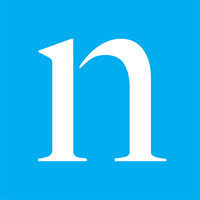 TheGamingEconomy's Daily Digest brings you the prevalent business stories in gaming. In today's news: US gaming time up 45%; SteelSeries acquires A-Volute; and Torque Esports partners with Blake Broadcasting.
US gaming time up 45%
Time spent gaming in the United States has increased markedly during movement restrictions imposed as a result of the ongoing coronavirus pandemic, with the monthly Video Game Tracking survey by Nielsen Games suggesting an increase of 45%. Significant rises were observed in each of the other surveyed countries, namely France (38%), the United Kingdom (29%), and Germany (20%). Despite wider economic concerns, the overall increase in playing time has corresponded with a rise in video game spending according to the survey, with 29% of US respondents saying that they are spending "somewhat or much more" on video games, with increases of at least 23% reported across the other investigated markets.
The reported increases in playing time correspond with previous positive signals for the video games industry amid these unprecedented times. Last week, research conducted by Streamlabs and Stream Hatchet suggested that live streaming of video game content had reached record levels, with over three billion hours watched through the Twitch platform during Q1.
[Clarification: The Nielsen Games study examined individuals who had previously reported playing video games, hence the increases referenced in each market refer only to the percentage of people playing video games reporting that they had spent more time gaming since the outbreak of Covid-19.]
SteelSeries acquires A-Volute
Danish peripherals manufacturer SteelSeries has announced the acquisition of gaming audio software developer A-Volute for an undisclosed sum. The rationale behind the purchase of the French firm, best known for its Nahimic audio processing platform, was to complement the SteelSeries Engine audio software product, which in turn is integrated into the Arctis range of audio headsets. At this stage it is unclear whether there will be any relocations or layoffs of A-Volute's 20 engineers across its offices in France, Singapore, and Taiwan. The acquisition represents a successful exit for A-Volute's investors, Nord France Amorçage and Paris Angel Capital, who have funded the company to the tune of €3.7m (£3.2m) in funding rounds in 2015 and 2017.
In a statement announcing the acquisition, Ehtisham Rabbani, CEO of SteelSeries, said, "With our award-winning innovations that have redefined the gaming audio experience, and our best-in-class SteelSeries Engine software, bringing A-Volute into the SteelSeries family seemed like a natural fit and we are extremely excited about partnering with Tuyen and his team. With their excellence in audio software, they'll help us improve gamers' audio experiences even further."
Torque Esports partners with Blake Broadcasting
Torque Esports Corp has announced a content syndication agreement with Blake Broadcasting, which will see the former's UMG Gaming esports content distributed across Blake's networks within the North America, Europe, and APAC regions. While preliminary discussions between the two firms were reportedly underway, the decision to press ahead with the partnership was made in response to the spike in interest in esports competitions, with the overriding majority of traditional sporting contests shelved due to the coronavirus outbreak.
Speaking on the effect of the Covid-19 on driving the partnership, Bob Blake, CEO of Blake Broadcasting, said, "The live content pipeline, especially in sports, all but dried up overnight. Torque & UMG Gaming already had a strong portfolio of competitive gaming content, from virtual motorsports to traditional series and remote competitions. The quality of Torque's programming and deep experience and history made the decision easy. Adding Overwatch Collegiate Clash and The Race All-Stars Esports Battle motorsport events to their catalog just strengthens our joint effort further."
At the close of trading, Torque Esports Corp. (CVE: GAME) share price was down 3.33% at CAD$0.58 (£0.33).