Cloud Imperium Raises USD$17.25m; €1m Investment in Anybrain
by Mathew Broughton on 31st Mar 2020 in News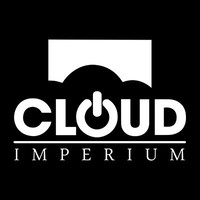 TheGamingEconomy's Daily Digest brings you the prevalent business stories in gaming. In today's news: Cloud Imperium raises USD$17.25m (£13.91m); €1m (£892,000) investment in Anybrain; and Koch Media & Kalypso Media expand publishing partnership.
Cloud Imperium raises USD$17.25m (£13.91m)
Cloud Imperium Games has announced that it has raised USD$17.25m (£13.91m) in additional funding from existing investors the Calder Family Office; Snoot Entertainment; and ITG Investment. The investment was raised through a one-time discounted share purchase option negotiated at the time of the developer-publisher's previous USD$46m (£37m) funding round in 2018. According to the press release announcing the funding, the Cloud Imperium Games board composition remains unchanged.
Aside from private investment, Cloud Imperium is continuing its record-breaking crowdfunding campaign for its Star Citizen title, which has been in development since 2011. To-date, the initiative has raised in excess of USD$275.4m (£222.2m), making it on course to be one of the most expensive titles ever produced. The project remains in alpha stage and was due for completion in 2014, with constant alterations to the project's roadmap cited as a significant time-sink. Over 120 backers have filed complaints to the US Federal Trade Commission (FTC) over the continued delay to the title's release.
€1m (£892,000) investment in Anybrain
Behavioural data processing and artificial intelligence startup Anybrain has received funding of €1m (£892,000) from French investment vehicle Trust Esport. The funding will be used by the Braga, Portugal-based firm to develop patented technology focusing on human-game interactions, which can be used for purposes such as age identification, fatigue tracking, and fraud prevention. Trust Esport has been particularly active in recent months, having led rounds in SmartVR (€1.5m/); Easy Live (€2.1m/); GamingPrive.com (€200,000/); and Anybrain, since June last year. As previously reported in TheGamingEconomy, Trust Esport also contributed towards a USD$1m (£760,000) seed round in fan engagement platform PatronGG in December.
Announcing their funding of Anybrain, Trust Esport founding partner Matthieu Dallon stated, "Several pain points still limit Esports when it comes to online competitions, especially in terms of security and fairness. The solutions provided by the highly qualified team of Anybrain will quickly become standards and will contribute to the future CSR policies of the major companies of the gaming industry."
Koch Media & Kalypso Media expand publishing partnership
Koch Media Group and Kalypso Media Group GmbH have announced that they have extended their European physical publishing agreement to global markets. The agreement will see Koch Media handle all sales and physical retail marketing activities for Kalypso Media's titles across EMEA, SEA, Oceana, North America, and South America.
In a statement announcing the expanded partnership, Simon Hellwig, founder and CEO of Kalypso Media Group, wrote, "Working with Koch Media has been beneficial for both businesses for more than 10 years now and the amicable partnership between the companies will be further strengthened with our most advanced cooperation to date. The increased scope in terms of territories, number of products and platforms is a good indicator of how much Kalypso Media has grown in recent years. This new distribution agreement will allow us to focus even more on the development and publishing of great strategy and simulation games thanks to Koch Media's expertise in all relevant physical retail channels."