Netmarble Releases 2019 Financial Results; Atomico & Founders Fund Announce New Capital
by Mathew Broughton on 20th Feb 2020 in News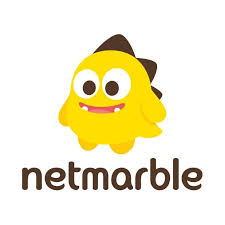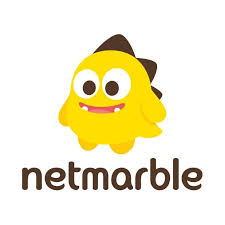 TheGamingEconomy's Daily Digest brings you the prevalent business stories in gaming. In today's news: Netmarble releases 2019 financial results; Atomico and Founders Fund announce new capital; and Kwalee pays out over £1m in employee profit share scheme.
Netmarble releases 2019 financial results
Netmarble has announced its financial results for Q4 and full-year 2019, with sales through the quarter rising by 13.3% year-on-year to ₩551.8bn (£357.0m), with operating profit also climbing by 32.1% y-o-y to ₩50.2bn (£32.4m). While ostensibly painting a rosy picture of the Seoul-based developer's financials, revenue and operating profit actually fell when compared to Q3 by 11% and 40.5% respectively, with Netmarble attributing this to the "weak performance" of titles launched during the quarter. Over the course of 2019, revenue reached ₩2.176tn (£1.407bn), an increase of 7% from 2018, while net profit fell by 26% to ₩159bn (£103m).
Looking ahead to 2020, Netmarble will again be prioritising its global audience, with proportion of overseas revenue increasing to 72% of total takings by the fourth quarter of 2019. This will be supported by the global launch of several titles in the first half of this year, including Seven Deadly Sins, Blade & Soul Revolution, and licensed title Marvel Realm of Champions.
At the close of trading on the Korea Exchange, Netmarble Games Corp (KRX: 251270) stock price closed at ₩93,100 (£60.24) per share, a decrease of 1.27%.
Atomico and Founders Fund announce new capital
London-based venture capital firm Atomico has announced the launch of its USD$820m (£632m) Atomico V fund, which will contribute towards Series A investment rounds towards European consumer companies, likely to including gaming firms, B2B enterprise businesses, and "frontier technologies". Atomico has actively invested in the gaming industry in recent times, having been an early backer of the likes of Rovio, Supercell, and Bossa Studios, with recent holdings in Teatime Games and Oh BiBi Games. Speaking to Reuters, Atomico investment partner Siraj Khaliq stated, ""We see Europe having a particular edge when it comes to heavy IP-focused businesses, where there is some kind of science or engineering breakthrough and the business is based on that."
Meanwhile, fellow VC firm Founders Fund has announced its flagship USD$1.2bn (£925m) Founders Fund VII, along with the closing of a USD$1.5bn (£1.2bn) growth fund, the first in the investment vehicle's history, with additional contributions from partners taking the total funding to USD$3.0bn (£2.3bn). Recent activity by Founders Fund in the gaming space include social streaming app Bunch and the ill-fated HQ Trivia. Companies supported by the San Francisco-based operation are expected to return at least 3x (growth fund) or 5x (flagship fund), with minimum contributions of USD$100m (£77.1m) expected for firms funded through the growth fund.
Kwalee pays out over £1m in employee profit share scheme
Hypercasual mobile developer-publisher Kwalee has paid its 73 employees a total of over £1m through a profit share scheme introduced in October 2018. The scheme, which pays out every three months, consists of a base-level payment to all staff based on overall company profit, as well as an uncapped percentage share of earnings from specific titles for staff members who pitched and developed the particular game. According to the Leamington Spa-based studio, one in ten staff members have doubled their annual salaries through the scheme, with titles pitched including multiplayer drawing game Draw It!, which has over 70 million downloads as of this month.
Commenting on the scheme, Kwalee CEO David Darling said, "All companies claim to value the ideas and creativity of their staff, but for us it was important to enshrine that in policy. Not only do we welcome game ideas from all corners of the company, but we actually rely on them to power our internal game development, so it's only right that everyone has a stake in what they create."
DeveloperFinancial ResultsHyper CasualInvestmentVenture Capital