Roblox Raises USD$150m, App Samurai Closes USD$2.4m Funding Round
by Mathew Broughton on 27th Feb 2020 in News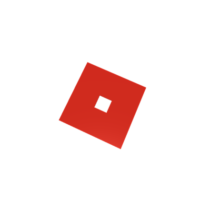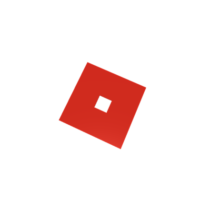 TheGamingEconomy's Daily Digest brings you the prevalent business stories in gaming. In today's news: Roblox raises USD$150m (£116m), App Samurai closes USD$2.4m (£1.8m) funding round; USD$1.8m (£1.4m) investment in casual mobile studio FunCraft; and Valve soliciting proposals for The International host cities.
Roblox raises USD$150m (£116m)
Online gaming platform developer Roblox Corp. has raised USD$150m (£116m) in a Series G round led by American venture capital firm Andreessen Horowitz, with additional participation from new investors Temasek and Tencent Holdings, along with support from previous backers Altos Ventures, Meritech Capital, and Tiger Global Management. Along with the funding, Roblox has also announced that it will be opening a tender offer process for up to USD$350m (£270m) in common and preferred shares, which would value the San Mateo, US-based company at an estimated USD$4bn (£3.1bn), according to sources speaking to The Wall Street Journal. The financing will purportedly be used to further expand the platform as a social experience through recruitment and further expansion of its technology and infrastructure.
Last year, the core Roblox platform surpassed 100 million monthly users, while the mobile version surpassed USD$1bn (£776m) in lifetime revenue. The platform is estimated to be generating over 1.5 billion hours of engagement per month, while ComScore estimates that approximately half of US children aged 9-12 play through Roblox.
Following the raise, Roblox co-founder and CEO David Baszucki issued a statement, ""We've stayed true to our vision of creating a safe and civil place where people come together to create, learn, and have fun, and it's amazing to see what we've built together with our global creator community. Looking ahead, we're doubling down on our commitment to building the most advanced tools and technology to take our creators and players into the metaverse of the future."
App Samurai closes USD$2.4m (£1.8m) funding round
Moving from Series G to Series A, mobile advertising platform App Samurai Inc. has secured USD$2.4m (£1.8m) in investment from 212 Ventures, with supporting contributions from Collective Spark, 500 Startups and Degerhan Usluel. The San Francisco-based company was founded in 2016 and has attracted USD$4.6m (£3.6m) in funding to date, with backing from the aforementioned partners along with ACT Venture Partners and Techstars, for its suite of products including solutions in ad-fraud protection, user acquisition, and engagement. The Series A investment will be used to continue the firm's growth, with revenue rising 240% last year, through expansion into international markets and by launching new products.
In a statement, Emre Fadillioglu, CEO and co-founder of App Samurai, said, "Our team's curiosity and ambitious engineering culture are the main drivers of our growth as an independent and unbiased leader in mobile marketing and ad fraud prevention. This investment aligns with our 2020 globalisation strategy and will accelerate our talent acquisition and geographical footprint. Our priority now is to bring the brightest minds together, to drive greater transparency, integrity and efficiency for the mobile marketing ecosystem."
USD$1.8m (£1.4m) investment in casual mobile studio FunCraft
Completing this morning's funding trio, nascent mobile developer FunCraft has raised USD$1.8m (£1.4m) from Play Ventures, along with supporting contributions from Mark Pincus (Zynga), Mike Verdu (Facebook), Anton Gauffin (Huuuge Games), Marco Bizzarri (Gucci), John Robinson (100 Thieves), and executives from Allbirds, Harry's and Warby Parker. The studio will be prioritising the development of casual mobile titles with an emphasis on title longevity, with their approach dubbed "casual forever", as such aiming to emulate the success of games such as Candy Crush and Dice with Buddies. FunCraft, housed in San Francisco, was established last year by former Zynga executives Jason McGuirk and Michael Martinez, who previously collaborated on JuiceBox Games, a mobile studio focused on "entertainment experiences" which shuttered in 2016 after 3.5 years in operation.
In a statement, Henric Suuronen, founding partner at Play Ventures, said, "With casual gamers becoming more discerning than ever, the time for FunCraft and its approach to making next-generation multiplayer casual games built for longevity, is now."
Valve soliciting proposals for The International host cities
Valve Software has issued an Olympics-esque open request for proposal (RFP) document soliciting for proposals from cities interested in hosting the 2021 edition of its The International Dota2 Esports Championship. The document details the requirements for a given location to be considered, including an indoor venue with capacity of 15,000-80,000, available hotel accommodation for 30,000 persons, and space for ancillary events such as fan zones. Valve also highlights the potential economic benefits for hosting the tournament, citing a 2018 article suggesting the 2018 tournament in Vancouver bought an estimated CAD$7.8m (£4.5m) to the local economy.
The RFP reads, "First held in Cologne, Germany in August 2011, The International has become one of the world's largest sporting events and set numerous records for the largest prize pool in all of esports with its community-driven purse. Global viewership, international draw, and attendance rivals that of the NFL Superbowl, U.S. Open Golf Championship, and the Eurovision Song Contest."