Tim Sweeney Warns Against "Customer Adversarial" Models; Double Loop Games Raises USD$2.5m
by Mathew Broughton on 13th Feb 2020 in News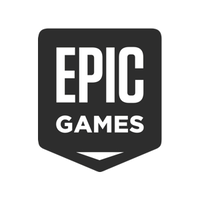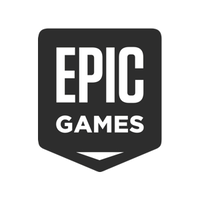 TheGamingEconomy's Daily Digest brings you the prevalent business stories in gaming. In today's news: Tim Sweeney warns against "customer adversarial" practices, Double Loop Games raises USD$2.5m (£1.9m), and Bit Fry Game Studios raises USD$3.5m (£2.7m).
Tim Sweeney warns against "customer adversarial" practices
Epic Games CEO and co-founder Tim Sweeney has warned the gaming industry against the use of the "customer adversarial model" in gaming as part of a wide-ranging keynote speech at the DICE summit, sharply criticising the use of loot boxes and pay-to-win mechanics. Sweeney also highlighted digital giants Google and Facebook as proponents of these business model, stating, "We have businesses that profit by doing their customers harm, Facebook and Google have been the leaders in this. They provide free services, then make you pay for their service in loss of privacy and loss of freedom."
Interestingly, Sweeney also suggested cross-play is the future of gaming, a viewpoint which contrasts with the approach of the Epic Games Store, which has been aggressively targeting publishers and developers to ensure exclusivity on its platform. "What we all really want and need to accept is equal access to all customers and give up our attempts to create our own private wall guard or private monopoly[...] Cross-platform is the future, and we all have to do our part."
Finally, Sweeney highlighted the continuing macro trend of gaming environments becoming as much of social communication platforms as entertainment experiences, echoing comments made last month by Animoca Brands' Yat Siu to TheGamingEconomy.
Double Loop Games raises USD$2.5m (£1.9m)
Mobile developer Double Loop Games has raised USD$2.5m (£1.9m) in a seed funding round led by London Venture Partners (LVP), with contribution from 1Up Ventures. Double Loop's company mission involves the design of mobile titles targeting players which do not identify as gamers, despite actively engaging in titles on a daily basis. The nascent San Francisco-based studio was co-founded by CEO Emily Greer (ex-Kongregate) and COO Shelby Moledina (ex-WB Games and DeNA) and will launch its first title in 2021.
David Gardner, a general partner of LVP and new board member of Double Loop Games, said in a statement, "The first wave of generalist mobile games teams is over as the market has consolidated and increasingly become saturated – this has led to a higher benchmark for founders in terms of execution and knowledge. In Emily and Shelby, we found these deeper strategic insights coupled with the ability and drive to execute on them, making it an easy decision for us to back them. We love Double Loop's mission: addressing the deep disconnect between the design of casual mobile games and the users themselves."
Bit Fry Game Studios raises USD$3.5m (£2.7m)
In further investment activity from 1Up Ventures, the vehicle has participated in a USD$3.5m (£2.7m) Series A round into sports game developer Bit Fry Game Studios, with participation from BITKRAFT Esports Ventures. The funding will purportedly be used to expand the studio's Ultimate Rivals franchise into esports and to launch titles covering different sports, aided by its existing licensing agreements with US leagues across hockey, basketball, American football, baseball, and football (soccer). In order to facilitate its expansion into the competitive gaming space, the Portsmouth, New Hampshire-based studio has also announced the hires of Nick Caras as vice president, competitive gaming strategy, and Hali Oughton as vice president, community and engagement.
Announcing the funding, Bit Fry Game Studios CEO and founder Ben Freidlin said, "As we continue to expand our franchise into the competitive gaming space, I can't think of better capital and strategic partners than BITKRAFT and 1Up Ventures. BITKRAFT is the world's preeminent esports-focused fund, and Ed is a gaming luminary as co-creator of Xbox. Their investments demonstrate how our studio continues to attract leading strategic capital players in this highly competitive space."