Dan Houser Leaves Rockstar; Capcom Operating Income Up 30.1%
by Mathew Broughton on 5th Feb 2020 in News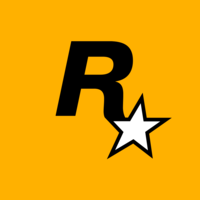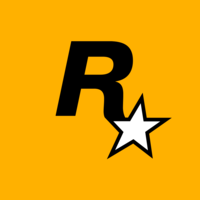 TheGamingEconomy's Daily Digest brings you the prevalent business stories in gaming. In today's news: Dan Houser leaves Rockstar; Capcom operating income up 30.1%; Sony closes VR Manchester studio; and Improbable acquires zeuz.
Dan Houser leaves Rockstar
Dan Houser, co-founder and VP creative at Rockstar Games, will be officially departing the company in March this year, following an "extended break" which commenced in spring 2019. At the time of writing, Rockstar parent company Take Two Interactive Software Inc. has not provided a reason for Houser's sabbatical and eventual departure, however in one of his final interviews for the company conducted with New York Magazine's Vulture title in October 2018, Houser ignited heightened scrutiny on Rockstar by highlighting the level of crunch the creative team had to fulfil when producing Red Dead Redemption 2.
The statement on the Take-Two Interactive website reads in full, "After an extended break beginning in the spring of 2019, Dan Houser, Vice President, Creative at Rockstar Games, will be leaving the company. Dan Houser's last day will be March 11, 2020. We are extremely grateful for his contributions. Rockstar Games has built some of the most critically acclaimed and commercially successful game worlds, a global community of passionate fans and an incredibly talented team, which remains focused on current and future projects."
Capcom operating income up 30.1%
Capcom Co., Ltd has released its unaudited consolidated financial results for the nine months of the 2019-2020 financial year ending December 31st. While net revenue has fallen by 13.6% year-on-year to JP¥52.91bn (£372.6m), operating income surged upwards by 37.1% to JP¥18.45bn (£129.9m), a record third-quarter level for the Osaka-based firm.
The strength of the company's profitability has been attributed to particularly strong high-margin digital sales, along with "solid" revenue from its flagship Monster Hunter World: Icebourne title. Capcom also saw an increase in revenue (+13.8%) and operating income (+36.6%) from its arcade operations, while its amusement machine equipment continued to contract, with net sales down 79.5%.
At the close of trading, Capcom Co., Ltd (TYO: 9697) stock price had climbed by 5.17% from the previous close to reach JP¥3,355 (£23.63) per share.
Sony closes VR Manchester studio
Sony Interactive Entertainment (SIE) has confirmed the closure of its PlayStation Manchester studio, which was understood to have been working on a VR title for the firm's PSVR gaming system. A Sony spokesperson informed GamesIndustry.biz that the studio was closed in order to "improve efficiency and operational effectiveness". It is believed that all staff members have been made redundant rather than offered relocations, while it is unclear whether the AAA title the team was developing will be transferred to another SIE studio. The shuttering of PlayStation Manchester marks the latest closure on a Sony in-house studio in the UK, following Guerrilla Cambridge in 2017 and Evolution in 2016, both of which were also involved in the production of PSVR titles.
The timing of the closure is particularly intriguing as, only last week, job advertisements for a generalist programmer and a gameplay programmer for PlayStation Manchester were listed on the official PlayStation careers website.
Improbable acquires zeuz
London-based game technology company Improbable.io has announced the acquisition of managed hosting company zeuz for an undisclosed sum. The purchase will purportedly be used to expand Improbable's services for developers of multiplayer titles to manage hosting and server orchestration using a container-based approach, while also enhancing its hybrid cloud infrastructure. The acquisition marks the third purchase by Improbable in recent months, having absorbed back-end solutions provider The Multiplayer Guys and Seattle-based developer Midwinter Entertainment in September 2019. zeuz has previously raised funding of €3m (£2.5m) in a venture round with contributions from HV Holtzbrinck Ventures, Vito Ventures, and Charlie Songhurst, with the Munich-based firm counting Funcom, Gamepires, Titernion, and Scavengers Studios, among its clients.
In a statement announcing the acquisition, Improbable CEO Herman Narula said, "We're delighted to welcome zeuz to Improbable, where their innovative managed hosting technology and game operations expertise will play a key role in our offer to game developers. From hosting to networking to consulting and co-development, we are building a end-to-end solution for multiplayer development, the fastest-growing sector of the massive games industry. This is a significant step towards our vision of a uniquely innovative, end-to-end resource for developers looking to make any kind of multiplayer game."