Nintendo Raises Profit Forecast to JP¥300bn (£2.11bn); Microsoft Gaming Revenue Down 21%
by Mathew Broughton on 30th Jan 2020 in News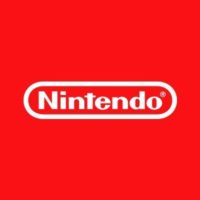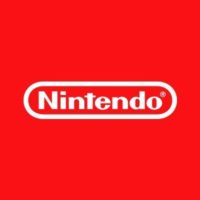 TheGamingEconomy's Daily Digest brings you the prevalent business stories in gaming. In today's news: Nintendo raises profit forecast to USD$2.75bn (£2.11bn); Microsoft gaming revenue down 21%; GameRefinery acquires Reflection.io; and Com2uS leads Skybound Entertainment funding round.
Nintendo raises profit forecast to JP¥300bn (£2.11bn)
Nintendo has released its consolidated financial results for the third quarter of the Japanese financial year 2019-2020, with the Kyoto-based giant raising its profit forecast from JP¥260bn (£1.83bn) to JP¥300bn (£2.11bn). For the nine months ending December 31st 2019, Nintendo disclosed revenue of JP¥1.02tn (£7.12bn), which represents an increase of 2.5% year-on-year. The strong financial performance has been attributed to growth in sales of both hardware and software units, which are up 22.5% and 30.1% respectively. A total of 10.81 million Switch consoles were sold in the final quarter of 2019, with the device having shifted 52.49 million units since it was launched in March 2017.
While Nintendo has seen success with its mobile division, with its suite of six titles having recently passed £829m in revenue according to estimates reported by TheGamingEconomy, it is not expected to prioritise releasing new IP in the near future. A statement included in the financial release reads, "For our mobile business, operations will focus on encouraging more consumers to continue to enjoy playing applications released this fiscal year like Mario Kart Tour, as well as the ones that were released in previous fiscal years."
Despite the positive figures, Nintendo share price (TYO: 7974) is down 1.05% at JP¥42,270 (£297.64) at the time of writing.
Microsoft gaming revenue down 21%
Microsoft quarterly gaming revenue has fallen by 21% year-on-year to USD$3.3bn (£2.5bn) according to its published results for the second quarter of the US financial year 2019-2020. The fall has been attributed to declining hardware sales and is in line with expectations at the Redmond, Washington-based firm, as a result of the current Xbox One console generation losing momentum ahead of the launch of the Xbox Series X device in the latter half of this year. Xbox content revenue has declined by 11% in anticipation of next-gen releases, as well as the strong performance of an unnamed third party title in the previous year, which is suggested to be either Rockstar Games' Red Dead Redemption 2 or Epic Games' Fortnite.
Despite the decline in overall sales, Microsoft has seen considerable success with its subscription platforms. While Microsoft has stopped reporting exact figures for Xbox Live monthly active users since the previous quarter, these have reached "record" levels according to CEO Satya Nadella, speaking on the firms' results earnings call. Xbox Game Pass subscriptions have also surged over the previous three months, having reportedly more than doubled during this period. This reflects Microsoft's increased showcasing of the "games-as-a-service model", with its Project xCloud streaming service thought to be a key priority for the company over the course of this year.
Aside from gaming, Microsoft has reported total revenue of USD$36.9bn (£28.4bn), up 14% year-on-year, and net income of USD$11.6bn (£8.91bn), a rise of 38%. At the time of writing, Microsoft (NASDAQ: MSFT) share price (pre-market trading) stands at USD$173.70 (£133.46), up 3.37%.
GameRefinery acquires Reflection.io
Mobile game analytics firm GameRefinery has announced the acquisition of London-based Reflection.io, also a mobile insights specialist, for an undisclosed sum. The acquired firm's specialism in assessing revenue and download data through proprietary algorithms has been cited as main incentive for the purchase by the Helsinki-based GameRefinery, as the latter currently specialises in user acquisition and feature monetisation. The Reflection.io platform will reportedly remain open for the near future, prior to a gradual integration with the GameRefinery product. Reflection.io has raised a total of USD$4.3m (£3.3m) in angel and seed funding since its formation in 2013, with backers including Bonit Capital and R Ventures.
Announcing the acquisition of the GameRefinery company website, CEO Markus Råmark stated, "Having access to the right data and insights remains essential for any successful mobile game publisher. Bringing together Reflection.io's data around installs and app revenues with our own rich data on game features and engagement will give publishers something they've not had before; actionable data connecting features to monetisation. This deal is really exciting for our whole team, as it gives us a whole new set of capabilities to build on."
Com2uS leads Skybound Entertainment funding round
Skybound Entertainment, a US multiplatform entertainment company, has received an undisclosed level of funding in a round led by South-Korean mobile developer-publisher Com2uS, with additional contributions from C Ventures and Third Wave Digital. Skybound is best known for its comic and television franchise The Walking Dead, with the firm's video game division Skybound Games stepping in to finish Telltale Games' adaptation of the IP, following the latter's collapse in 2018.
Com2Us purportedly provided the funding to help the global expansion of Skybound, while in turn giving the Seoul-based firm a greater foothold in international markets. The firms have also previously collaborated on the franchising of Com2uS' mobile RPG Summoners War, as well as jointly producing an upcoming animated video series based on the title.
A joint statement by Skybound executives Robert Kirkman (chairman), David Alpert (CEO), and Jon Goldman (managing partner), reads, "Com2uS' expertise in mobile free-to-play games make them an ideal production partner With tremendous support from C Ventures, Third Wave Digital, and Com2uS, we're excited to work together to reach super fans in Asia and around the world with our existing and brand-new IPs."