Sony Gaming Revenue Declines; 1570 Game Approvals by China in 2019
by Mathew Broughton on 4th Feb 2020 in News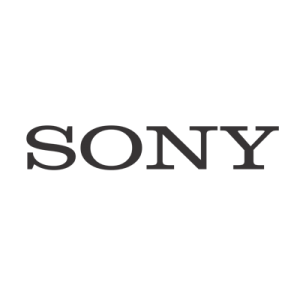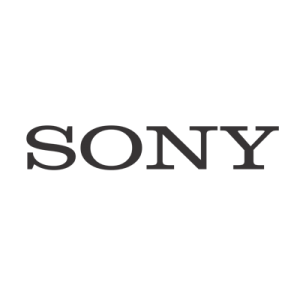 TheGamingEconomy's Daily Digest brings you the prevalent business stories in gaming. In today's news: Sony gaming revenue declines; 1570 game approvals by China in 2019; and Supercell invests €1m (£846,000) in Wild Games.
Sony gaming revenue declines
Sony gaming and network services revenue for the third quarter of the financial year has fallen by 20% year-on-year to JP¥632.1bn (£4.451bn), with operating income declining by 36.6% to JP¥53.5bn (£367m), according to the Japanese conglomerate's published results. The decline has been attributed to foreign exchange rate factors and the falling sales of its PlayStation4 device and in software titles, reflecting the end of the console lifecycle prior to the launch of the PlayStation 5 later this year. A total of 6.1 million PS4 consoles were sold in the quarter, down from 8.1 million units in the same period last year, while Sony executives are only expecting 1.4 million consoles to be sold in Q4 FY 2019. As of December 2019, total sell in for the PlayStation4 reached 108.9 million units globally.
The results mimic those of console rival Microsoft, which saw a remarkably similar sales decline of 21%, in that while software and hardware revenues fell, subscription sales rose considerably. A total of 38.8 million customers hold a PS+ subscription, which represents approximately 37% of total PS4 ownership.
While Sony Corporation gaming revenue declined, total sales and operating revenue increased by 3% year-on-year to JP¥2.46tn (£17.3bn), driven by a strong performance in its financial services and imaging & sensing solutions (I&SS) divisions. At the time of writing, Sony Corp (TYO: 6758) shares are holding level at JP¥7,700 (£54.20), a decline of 0.039% from the previous close.
1570 game approvals by China in 2019
The Chinese State Administration of Press and Publications (SAPP) approved a total of 1570 games for release in the country during 2019, of which 1385 were classified as domestic titles (185 import/foreign), according to estimates released by Niko Partners. The approvals came following the suspension of the nine-month freeze on approvals in December 2018, as well as the release of stricter licensing regulations in April, which include the requirement for all in-game text to be in Simplified Chinese and the mandated implementation of "anti-addiction systems" to limit time and money spent in gaming by minors. Foreign titles cannot be released in the country without a domestic publishing partner.
Of the approved titles, the overwhelming majority (93.1%) are mobile games, with only 85 (PC and web) and 23 (console) titles approved in other categories. Mini-games and HTML5 titles, which are currently exempt from licensing regulations and are highly popular in platforms such as WeChat, are expected to be subject to upcoming regulation, with only ten days to apply for a SAPP licence once this has been stipulated by the government.
Niko Partners analysts expect a total of 1,200-2,400 domestic titles to be approved in China over the course of 2020, with an estimated 240-350 imported titles.
Supercell invests €1m (£846,000) in Wild Games
Supercell has announced an investment of €1m (£846,000) in Wild Games, a new mobile game development studio located in Stockholm. Wild Games was launched in December 2019 and currently comprises of six employees, and is led by former DICE head of development Robert Wasser. The majority of Wild Games staffers hail from a PC and console development background, hence it will be interesting to note the nascent firm's approach to mobile game production. The investment marks the most significant funding by Supercell since Tencent became a majority shareholder of its parent corsortium Haiti S.A. in October 2019.
In a statement, Supercell developer relations lead Jaakko Harles said, "Supercell is thrilled to be supporting Wild Games, a team of industry veterans in the truest sense of the word. We invest in game studios with exceptional capability and ambition, those that show real potential for making standout games. The team at Wild Games ticks all the right boxes, and they are ideally located for drawing on the vast pool of talent in the Swedish game development scene."
Wasser added, "Supercell was our preferred investor as it's not only a very successful gaming company, but they also have a company culture that we are very inspired by. We reached out to them about investing in us, and luckily for us, they now have."
ChinaConsoleFinancial ResultsGovernmentInvestmentMobileRegulation