Activision Blizzard & Google Sign Partnership; Developers Shift Focus to Next-Gen Consoles and VR
by Mathew Broughton on 27th Jan 2020 in News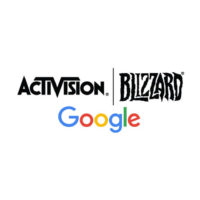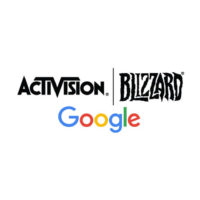 TheGamingEconomy's Daily Digest brings you the trending stories in gaming. In today's news: Activision Blizzard and Google sign partnership; Developers shift focus to next-gen consoles and VR; and LPL suspended indefinitely due to coronavirus.
Activision Blizzard and Google sign partnership
Activision Blizzard and Google have signed a multi-year strategic partnership which will see the latter becoming the developer-publisher's preferred provider of game hosting infrastructure via its Google Cloud division. While unconfirmed, it is likely that Activision Blizzard development staff will work more closely with Google in adapting its titles to support, and be listed on, Stadia.
The agreement also sees YouTube Gaming becoming the exclusive rights holder for live-streaming broadcasts of its esports events worldwide, following the expiry of a previous two year deal signed with Twitch. Talks have reportedly been taking place for several months and, while the monetary terms of the partnership have not been disclosed, the sum is likely to be significantly more than the reported USD$90m (£69m) paid by Twitch under the previous contract.
This marks a significant blow for Twitch, which saw growth slow in 2019 following increased competition and an exodus of popular streamers to rival platforms. According to streaming tracker SullyGnome, Overwatch League games were averaging approximately 40,000 live views at the tailend of last season.
Announcing the partnership, Pete Vlastelica, CEO of Activision Blizzard Esports, said, "This is an exciting year for Activision Blizzard Esports as we head into the inaugural season of Call of Duty League and our first ever season of homestands for Overwatch League all around the world. It's our mission to deliver high-quality competitive entertainment that our fans can follow globally, live or on-demand, and to celebrate our players as the superstars that they are. This partnership will help us deliver on that promise at new levels, by combining our passionate communities of fans and players with YouTube's powerful content platform and exciting history of supporting next-generation entertainment."
Developers shift focus to next-gen consoles and VR
According to the annual State of the Industry survey published by Game Developers Conference (GDC), an estimated 9% of developers are building their in-progress titles for Xbox Project Scarlett and 11% for PlayStation 5, which increases to 17% and 23% respectively when discussing their subsequent projects. Notably, 14% of surveyed developers are producing their titles for VR platforms, with developer interest significantly outstripping that in cloud gaming, with only 6% of the 4000 respondents producing games for Google Stadia, and only 3% for Microsoft's Project xCloud.
The survey also suggests that gaming remains an under-funded sector, with over 51% of respondents using existing company money to pay for development costs, with 33% funding games with their own personal funds. In terms of proportion of developers funded, input from national and local government (11%) outweighs that of angel investment (8%) and venture capital (10%).
Surveyed developers were also in favour of unionisation, with 54% supporting the view and only 16% disagreeing (30% unsure). However the respondents were more pessimistic on whether this would actually come to fruition, with 23% believing industry workers would unionise, against 22% who think they will (55% uncertain).
LPL suspended indefinitely due to coronavirus
Competitions within the Chinese League of Legends Pro League (LPL) have been suspended indefinitely due to the outbreak of the highly-contagious 2019-nCoV strain of coronavirus, which has infected more than 2000 people across China as well as countries including the US and France. Over 80 people have been killed by the virus so far. In a statement released on Twitter, a LPL spokesperson said, "We have decided to postpone week 2 of the LPL until we can ensure the safety and health of our players and fans. To our fans, we sincerely apologize that it has come to this and we will share any and all info as soon as we can."
Following a service outage to its Plague Inc title, Ndemic Creations has released a statement warning players to rely on government agencies and health authorities over its creative IP. "We specifically designed the game to be realistic and informative, while not sensationalising serious real-world issues. This has been recognised by the CDC and other leading medical organisations around the world. However, please remember that Plague Inc. is a game, not a scientific model and that the current coronavirus outbreak is a very real situation which is impacting a huge number of people. We would always recommend that players get their information directly from local and global health authorities."