Disney Sells FoxNext Games; Valve Not Planning Release of Source 2 SDK
by Mathew Broughton on 23rd Jan 2020 in News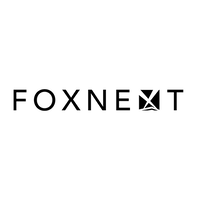 TheGamingEconomy's Daily Digest brings you the trending stories in gaming. In today's news: Disney sells FoxNext Games; Valve not planning release of Source 2 SDK; and Nintendo wins European Court ruling on digital refunds.
Disney sells FoxNext Games
Disney has sold FoxNext Games Los Angeles and Cold Iron Studios to mobile developer Scopely for an undisclosed sum, thought to be in the region of USD$250m (£191m). The San Francisco-based FoxNext Fogbank Entertainment studio was not included in the deal, and will likely be sold separately. As Scopely specialises in the development of mobile titles, with its most notable success being the Star Trek Fleet Command MMO, executives have confirmed that the company will shortly sell Cold Iron Studios, itself bought by FoxNext in 2018, as that marque specialises in console and PC titles.
Scopely enjoyed a successful 2019, having expanded into the APAC region via the opening of an office in Japan (itself led by former Disney executive Justin Scarpone), and having grossed well over USD$1bn (£803m) throughout the course of the year. Scopely also acquired Star Trek Fleet Command development partner Digit Games in May. As previously reported in TheGamingEconomy, Disney executives had been mulling the sale since September last year, with the entertainment giant prioritising licence deals for its IP rather than owning a portfolio of studios.
In a statement announcing the acquisition, Tim O'Brien, CRO at Scopely, said, &#822In addition to successfully growing our existing business, we have been bullish on further expanding our portfolio through M&A, and FoxNext Games' player-first product approach aligns perfectly with our focus on delivering unforgettable game experiences. We are thrilled to combine forces with their world-class team and look forward to a big future together."
Valve not planning release of Source 2 SDK
Valve is not planning an imminent release of its Source 2 SDK, according to development staff on the upcoming VR title Half-Life: Alyx speaking in a community thread on Reddit. However, with the original Source engine popular with modders and third-party developers alike, the development team are unsurprisingly keen to release a Source 2 SDK once Half-Life: Alyx and other in-pipeline projects are completed. The thread also covers the work taken to adapt a traditional PC franchise to a VR-first title, including modifications to locomotion and accessibility features.
&#822We're not currently planning on shipping a full SDK. We'd really like to release one at some point, but it's a ton of work because Source 2 is a new toolset, much of which hasn't been previously released," stated a member of the dev team, &#822any time we spend on it now is also time we could be spending on polishing the game itself, which we think is more important. As a result, we thought it wasn't appropriate to promise anything before release."
Nintendo wins European Court ruling on digital refunds
Nintendo has successfully defended a lawsuit in the Frankfurt Regional Court against alleged breaches of the European Union Consumer Rights directive over its policy of denying refunds for digital pre-orders, which was filed by the German consumer ombudsman VZBV and the Norwegian Consumer Council. VZBV has filed an appeal to the highest regional court in Frankfurt. The case centred on whether pre-ordering a title, and thus downloading even a minimal amount of non-playable material prior to full launch, constitutes the completion of the purchase contract, whereas the consumer organisations contest that the right of withdrawal should still be with the customer until the full title is released and playable.
Speaking to Norwegian publication Pressfire, VZBV legal advisor Heiko Dünkel stated, &#822The Frankfurt District Court has resorted to the rather unfortunate notion that consumers enter into a two-stage contract that starts with the delivery of a non-playable pre-ordered product. Thus, the restrictions on the right of withdrawal were legal. VZBV believes this is wrong and has already appealed the case to the Oberlandesgericht Frankfurt."