Tencent Set to Acquire Funcom; AppsFlyer Raises USD$210m
by Mathew Broughton on 22nd Jan 2020 in News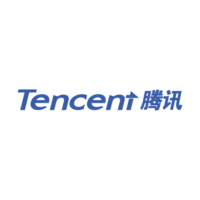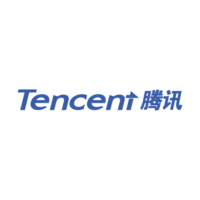 TheGamingEconomy's Daily Digest brings you the trending stories in gaming. In today's news: Tencent set to acquire Funcom for USD$148m (£114m); AppsFlyer raises USD$210m (£161m); Stillfront Group acquires Storm8 for USD$300m (£230m); and US state intervention attempt on Riot Games discrimination lawsuit.
Tencent set to acquire Funcom
Tencent Holdings Limited has made a formal offer to acquire the remainder of shares it does not currently own in Funcom SE, in an all-cash bid valuing the developer-publisher at NOK 1.33bn (£114m), which has been unanimously supported by the Funcom board. The bid of NOK17 (£1.45) per share (FUNCOM:NO) represents a 27% premium over the closing price on Tuesday 21st January. As previously reported in TheGamingEconomy, Tencent became the largest single shareholder of the Oslo-based firm in September, having acquired a 29% stake in the Conan Exiles developer.
While it was revealed yesterday that Tencent is looking to diversify its holdings into payment platforms, the proposed purchase highlights that the Shenzhen-based giant is still set to continue its prolific M&A and investment activity in the industry, particularly in international markets. The joint statement issued by Tencent and Funcom specifically refers to this intent, noting that the acquiree "has valuable capabilities and insights into the Western core games market that Tencent plans to leverage within its international expansion plan."
Speaking on the deal, Steven Ma, SVP of Tencent, said, "We are impressed by Funcom's strengths as a developer of open-world multiplayer, action and survival games. Funcom has a strong track-record in developing new titles with long life spans. We are glad to deepen our relationship with Funcom and look forward to collaborating with Funcom to deliver more exciting and enjoyable game experiences to fans worldwide."
At the time of writing, Tencent Holdings (HKG: 007) share price has climbed by 1.45% to HK$391 (£38.6) per share.
AppsFlyer raises USD$210m (£161m)
Mobile and in-game advertising attribution platform AppsFlyer has raised USD$210m (£161m) in a Series D funding round led by General Atlantic, and supported by existing investors including Qumra Capital, Goldman Sachs Growth, Deutsche Telekom Capital Partners, Pitango Venture Capital, and Magma Venture Partners. Since its formation in 2011, the San Francisco-based analytics firm has raised USD$294m (£226m), with annual recurring revenues (ARR) passing USD$150m (£115m) in 2019.
In a statement announcing the funding raise, Oren Kaniel, CEO and Co-Founder, AppsFlyer, said, "Robust attribution has become critical to the ecosystem. In 2019 alone, our customers made USD$28bn (£21.4bn) worth of decisions using AppsFlyer. The natural progression for us is to maintain an open platform for partners and third-party developers, allowing them to add their own custom solutions on top of ours. This will enable brands to innovate in ways that are almost unimaginable today.
Stillfront Group acquires Storm8 for USD$300m (£230m)
Stillfront Group has announced the 100% acquisition of California-based mobile developer Storm8 for an upfront consideration of USD$300m (£230m), which will consist of USD$75m (£57.5m) in newly issued shares and the remainder in cash. Storm8 shareholders will also be eligible to receive part of a total earn-out consideration of USD$100m (£76.7m) should the combined firm meet EBIT targets for the 2020 and 2021 financial years. In order to finance the deal, Stillfront has secured a SEK1.6bn credit facility from Nordea Bank and Swedbank, the option of an SEK 500m loan from the same providers, as well as an issuance of shares to be determined via an extraordinary general meeting.
Storm8 is best known in the industry for developing casual titles including both own-brand games such as Dragon Story, as well as licensed titles such as Property Brothers Home Design, whereas Stockholm-based Stillfront Group is reputed for midcore strategy titles. The acquisition comes after a successful year for Stillfront, which saw the acquisition of KIXEYE in June and year-on-year revenue increase by 64% in the quarter ending September 30th 2019.
Announcing the acquisition, Jörgen Larsson, CEO of Stillfront, said, "The combination of our product portfolios and audiences transforms Stillfront´s position in the global games market, almost tripling our monthly and daily active users. The effects of this deal contribute to Stillfront's long term strategy and strengthen the financial position of Stillfront."
US state intervention in Riot Games discrimination settlement
The California Department of Fair Employment and Housing (DFEH) and Division of Labor Standards Enforcement (DLSE) have both filed court documents protesting against the proposed USD$10m (£7.7m) settlement in a gender discrimination case against Riot Games. The filings by DFEH state that the plaintiffs could actually be entitled to USD$400m (£307m) in back-pay based on calculations in the additional settlement, and is also calling for alternations to Riot's employment policies to prevent further discrimination against women by the League of Legends developer. Meanwhile, DLSE representatives are claiming the lawyers representing the women involved failed to due proper due dilligence, that original court documents were misfiled, and that factors such as overtime and minimum wages were not accounted for in the proposed settlement.
Rosen Saba, the legal firm representing the plaintiffs, and Riot Games have both made statements refuting the claims by the state agencies, with a further update expected by the end of this week. Speaking to the LA Times, Riot corporate communications lead Joe Hixon stated, "We worked hard to negotiate with the lawyer representing the class to reach an agreement that we collectively believe is fair for the class members. Now DFEH is trying to disrupt that agreement in a legal filing that is filled with inaccuracies and false allegations. We are particularly dismayed that the filing downplays and ignores the efforts we have made with respect to diversity, inclusion, and culture over the past 18 months. We look forward to making our case to the Court."