Tencent to Invest Away from Gaming; ByteDance to Enter Core Gaming
by Mathew Broughton on 21st Jan 2020 in News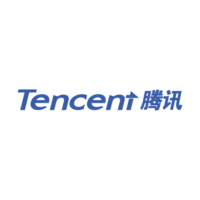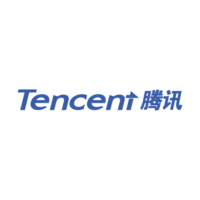 TheGamingEconomy's Daily Digest brings you the trending stories in gaming. In today's news: Tencent to invest away from gaming; ByteDance to enter core gaming; and Rockstar claimed £37.6m in VGTR in 2019.
Tencent to invest away from gaming
Tencent Holdings executives are planning to diversify its investment strategy away from focusing on gaming and will look to fund retail and payment platforms to support its WeChat offering, according to comments made by the Shenzhen-based firm's president Martin Lau. Speaking to over 500 representatives of Tencent-backed companies at its investment conference in Beijing last week, Lau stated, "Previously our traditional investment sectors were mostly focused on video games content and frontiers of science and technology. However, with the development of Tencent's WeChat mini-app ecosystem and payment platform, we will pay more attention to smart retail and payment platforms in future."
Lau also offered a rare confirmation into the extent of Tencent's prolific investment activity, with the giant holding stakes in over 160 companies valued at USD$1bn (£768m), with over 70 firms listed. As previously covered in TheGamingEconomy, Tencent's most recent publicly-disclosed acquisition in the gaming industry was the purchase of Supercell in November last year, while at the start of 2020 the firm made an minority investment (undisclosed sum) in Japanese developer Platinum Games.
ByteDance to enter gaming
While Tencent examines options outside gaming, rival Chinese giant ByteDance is due to enter the gaming space in Spring this year with the global launch of two hardcore mobile titles, according to a report published by Bloomberg. Best known on the global stage for its short-form video sharing platform TikTok (Douyin in China), the Beijing-based firm has reportedly amassed over 1000 industry professionals through recruitment sites and the acquisition of studios such as Shanghai Mokun Digital Technology and Levelup.ai.
Though Tencent (HKG: 0700) enjoys a dominant position in its domestic market courtesy of the aforementioned widespread investment, along with warming regulatory relations culminating in the launch of the Tencent Nintendo Switch in December, news of ByteDance's mooted entry into gaming forced its share price down by 0.75% to HK$396.00 (£39.2) per share.
Rockstar claimed £37.6m in VGTR in 2019
Rockstar North claimed £37.6m in Video Game Tax Relief (VGTR) in 2019, which represents 37% of the total paid by HMRC for scheme, according to an investigation by TaxWatch. The Edinburgh based subsidiary has also not paid corporation tax for the forth consecutive year, despite the Rockstar parent group earning over USD$6bn (£4.6bn) from its GTA V title since its launch in 2014. The investigatory body has stated that the sharp increase claimed by Rockstar North, up from 18% of the total fund in 2018, is likely to be to support the next title in the Grand Theft Auto franchise.
Despite previous criticism over the amount claimed by Rockstar North, and ongoing uncertainty regarding Brexit, BFI head of certification Anna Mansi told TheGamingEconomy's Will Freeman at this week's PocketGamer Connects London conference that she expects the UK government to continue paying VGTR after the UK exits the European Union on January 31st.