Facebook reportedly pursuing high-profile IP exclusives and acquisitions to bolster Oculus VR gaming
by Will Freeman on 11th Jul 2019 in News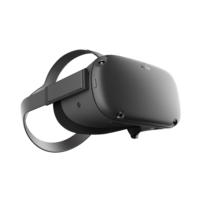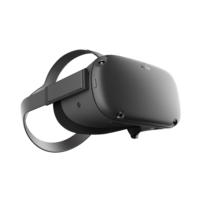 Facebook is reportedly pursuing acquisitions and exclusivity deals in an effort to supply its VR hardware with big name, triple-A productions.
That is according to The Information, which cites two insider sources with knowledge on the matter. One of those sources reported that deals have already been signed around Ubisoft game series like Assassin's Creed and Tom Clancy's Splinter Cell. The idea appears to be to bolster the fortunes and longevity of Facebook's Oculus VR hardware range through high-profile titles.
Meanwhile, the investment pot available to support VR gaming is reportedly a 'relatively small' USD$1bn (£793m).
While a spokesperson for Ubisoft was unavailable to The Information, the publication reported an Oculus representative stating: "The response to Oculus Quest and Rift S gaming has been incredible. [...] We cannot comment on specific partnerships, but we will continue to focus on expanding our library and reaching broader gaming audiences for years to come."
After the hype following the wildly successful Oculus Rift Kickstarter in 2012 - which came before Facebook acquired the VR company for USD$2bn (£1.59bn) in 2014 - the VR market has settled to slow-but-steady growth. Indie and indie-leaning games have dominated VR thus far; Facebook's apparent effort to acquire and secure exclusivity deals appears to be an attempt to ramp up its own VR growth with well known properties.
The Information also highlights the fact that Facebook's move may be a response to the rising presence of game streaming platforms from other major technology players from outside the core game industry; outfits such as Google, which recently revealed that over 4,000 game developers have signed up to support the Stadia streaming service. And while it is not entirely clear, it may also be the case that Facebook uses some of investment pot to fund or acquire studios not working on high-profile IP. Indie and small studio games continue to be significantly important to large game companies, both with regard to revenue and harnessing the creative credibility such teams can bring. That trend has seen giants like EA successfully pursue working with more indie teams through its EA Originals initiative, bringing a significant spotlight to such titles.
Facebook initially ramped up its VR efforts in 2019 with this year's release of the standalone Oculus Quest, which starts at $399 (£314, though the RRP in the UK is £399). Unlike many of the previous high-profile VR platforms from Facebook and others, Quest offers an 'untethered' VR system that does not require an inserted mobile or a muscular tethered PC to run. While Facebook is yet to detail Quest sales numbers, source told The Information that sales of the Oculus Quest units have gone far beyond the social networking giant's internal sales projections for the hardware. With that success, Facebook is likely to want to follow up with a stream of popular content for the system. In that context, IP's like Assassin's Creed and Tom Clancy's Splinter Cell could be a significant boon to the Quest hardware's lasting popularity.
GamingGoogleInvestmentM&APCPlayersSocial MediaTencentUncategorized