Facebook Acquires Beat Games; Candy Crush Saga Passes USD$2bn (£1.6bn) in Revenue
by Mathew Broughton on 27th Nov 2019 in News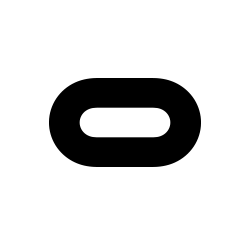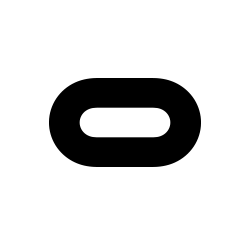 TheGamingEconomy Daily Digest brings you the trending business stories in gaming. In today's edition: Facebook acquires Beat Games; Candy Crush Saga passes USD$2bn (£1.6bn) in revenue; and Coffee Stain invests in Kavalri.
Facebook acquires Beat Games
Facebook has acquired VR developer Beat Games for an undisclosed sum, with the Prague-based firm now set to join Oculus Studios stable. Beat Games is behind Beat Saber, one of the best-selling VR titles which passed the one million sales figure in February this year. The developer is set to continue operating as an independent outfit, with no change to its content and update framework for Oculus vs. non-Oculus platforms, and will continue to support an active modding community, however these aspects have not been clarified for any new IP.
In a blog post on the Oculus website, Mike Verdu, head of AR/VR content at Facebook, said, "Beat Games' accomplishments are already impressive, but Facebook and the Beat Games team know that there is so much more that can be done across VR, games, and music. They have only scratched the surface with Beat Saber in terms of social features, new modes, music, and more. We are thrilled to join forces to see where this talented team takes VR gaming in the future."
Candy Crush Saga passes USD$2bn (£1.6bn) in revenue
Candy Crush Saga, released by King in 2012, has passed USD$2bn (£1.6bn) in lifetime revenue, according to estimates from Sensor Tower. The majority of player spend on the title originated from North American, with USD$1.1bn (£854m) generated from the US, which represents 55% of the title's total revenue. By contrast, player spend in the country with the second-highest level of player spend, the UK, has reached USD$135m (£105m), just 7% of total revenue. The US also leads in terms of Candy Crush Saga downloads, with 68 million installs (17% of total), with India the country with the next highest player numbers, with 50 million installs (12% of total).
Despite the game's age and the proliferation of other titles in the Candy Crush series, Saga continues to bring in significant revenue, with USD$258m (£200m) generated worldwide in the third quarter of 2019 alone. Revenue from the four Candy Crush titles bought in USD$381m (£296m) for King during the same period, representing 85% of the company's turnover.
Coffee Stain invests in Kavalri
Coffee Stain, the studio behind Goat Simulator, has announced it has invested in Kavalri, developer of the upcoming mobile title Equestrian The Game. The funding was made as part of the Skövde-based developer-publisher's Levelling the Playing Field Initiative, in which it provides investment and support for independent studios where at least 50% of the staff members are women. The funding marks the latest investment in Kavalri, following previous funding from Sting and Goodbye Kansas Game Invest.
Speaking to GamesIndustry.biz, Molly Ericson, co-founder and VP, said, "We identified our culture and core values very early on in Kavalri's creation. One of our mantras includes focusing on diversity in people, not in vision. Diversity in people's background, ethnicity, gender, and personality is important while making sure there's alignment in vision and mission. Being part of Levelling the Playing Field is a fantastic opportunity. It's a great initiative combined with the expertise and support of Coffee Stain."