Tencent to Leverage Nintendo Partnership; Monthly Gaming Ad Spend on US TV Reaches USD$60.3m (£47.2m)
by Mathew Broughton on 11th Nov 2019 in News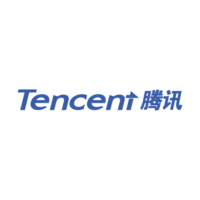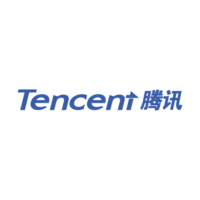 TheGamingEconomy Daily Digest brings you the trending business stories in gaming. In today's edition: Tencent to leverage partnership with Nintendo; US gaming industry ad spend reaches USD$60.3m (£47.2m); and Homescapes passes USD$1bn (£782m) in lifetime revenue.
Tencent to leverage partnership with Nintendo
Tencent is seeking to sell more console titles in the US and Europe by leveraging its current partnership with Nintendo, according to an representative speaking to The Wall Street Journal on condition of anonymity. The official stated, "What we want is to expand from China, and one target is console game players in the US and Europe. We hope to create console games with Nintendo characters, and learn the essence of making console games from Nintendo engineers."
While investors were initially optimistic about the partnership between the Chinese and Japanese gaming giants, with Nintendo shares rising 14% when the collaboration was announced, the strict regulatory environment in China has caused a delay in the distribution of Switch consoles, which are now mooted to launch in the country in early 2020. Tencent currently has a limited direct presence in the US market, with the firm's involvement limited to minority stakes in game makers such as Epic Games and Activision Blizzard.
Monthly gaming ad spend on US TV reaches USD$60.3m (£47.2m)
The gaming industry spent USD$60.3m (£47.2m) on US television advertising in October, which represents an increase of 53.4% from the USD$39.3m (£30.7m) spent in September, according to data released by VentureBeat and iSpot.tv. Sony dominated advertising spend during the period, having budgeted an estimated USD$37.6m (£29.4m) for seven slots, 62.4% of the total industry spend, which generated a reported 1.5 billion ad impressions. Xbox followed with US TV ad spend of USD$11.3m (£8.84m), again for seven commercials, which gained 548.4 million impressions. Rounding out the three biggest spenders in the market was Activision, which spent USD$5m (£3.9m) on two slots, which generated 168.6 million ad impressions for the Call of Duty publisher.
The research also highlighted that a significant proportion of US TV ad spend by gaming companies was directed at sporting programming, with over a third of total outlay being aimed at NFL shows alone. Other sporting leagues which saw significant gaming ad dollars included the NBA, college football, and the 2019 World Series.
Homescapes passes USD$1bn (£782m) in lifetime revenue
Match-three mobile title Homescapes has passed USD$1bn (£782m) in lifetime revenue since its release in September 2017, according to data from Sensor Tower. The Playrix title, which has been downloaded more than 223 times, has joined its predecessor Gardenscapes in surpassing the milestone, with the latter having generated revenue of USD$1.4bn (£1.1bn) since August 2016. Average revenue per install for Homescapes is approximately $4.60 (£3.60).
The title has sold well across multiple countries, with the US (USD$441m/£345m, 25% of total), Japan (USD$109m/£85.3m, 11% of total), and Germany (USD$74m/£58m, 7% of total) forming the three best-performing markets for the game. A total of USD$571 (£447m) of lifetime revenue generated has come through The App Store, which represents 52% of total sales, despite downloads on Apple devices constituting just 32% (71 million) of installs.