Saber Interactive Acquires Bigmoon Entertainment; Unity Raises Charges
by Mathew Broughton on 21st Oct 2019 in News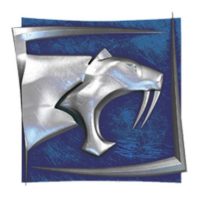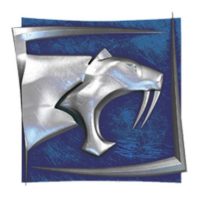 TheGamingEconomy Daily Digest brings you the trending business stories in gaming. In today's edition: Saber Interactive acquires Bigmoon Entertainment; Unity raises subscription charges; US senators and congress criticise Activision Blizzard.
Saber Interactive acquires Bigmoon Entertainment
US-based developer Saber Interactive has announced the acquisition of Portuguese studio Bigmoon Entertainment for an undisclosed sum, with the acquired firm being rebranded as Saber Porto. Bigmoon Entertainment has released a total of 18 titles in the previous ten years, and will now work on two unannounced projects for consoles and PC. Concurrently, Saber Interactive also announced that it has sold three million copies of its World War Z title as of October 2019.
In a statement announcing the acquisition, Matthew Karch, CEO of Saber Interactive, said, "Saber is always on the lookout for teams with creativity, passion and expertise, and the crew at Bigmoon is a perfect fit for our culture and ambitions. Paulo [Gomes, Game Director at Saber Porto] and the new Saber Porto will help us access talent in yet another thriving region, expanding our capabilities as a developer for both third-party IPs and our own original franchises."
Unity raises subscription charges
Game engine Unity has changed its subscription tariffs, effective to new customers as of January 1st 2020. Under the changes, the cost of Unity Pro licences will rise by 20% from USD$125 (£96.3) per month to USD$150 (£116) per month, with Plus subscriptions rising from USD$35 (£27) to USD$40 (£31) per month, which represents an increase of 14%. Unity Personal, which is available for users with less than USD$100,000 (£77,060) in revenue or funding, will remain free to use.
An statement on the Unity website explaining the price increases reads, "This is not something we do often. In fact, we haven't updated our subscription pricing since it launched in 2016. A lot has changed since then. Tens of thousands of games and experiences are made with Unity each year, and millions of students, hobbyists, and Indies have free access to Unity until they become commercially successful. We've invested across all dimensions of the product such as building new features and services, improving the quality of releases, widening our platform reach, and adding premium learning resources. While we've made great strides, there is so much more we want to deliver."
US senators and congress criticise Activision Blizzard
Activision Blizzard has been criticised in a letter by a bipartisan group of US Senators and Members of Congress for the firm's decision to punish Hearthstone player Ng Wai Chung, known as Blitzchung, for expressing support for the ongoing protests in Hong Kong during a live stream. The letter was signed by Senators Ron Wyden and Marco Rubio, as well as Congress members Alexandria Ocasio-Cortez, Mike Gallagher, and Tom Malinowski.
The letter reads, "Your company claims to stand by 'one's right to express individual thoughts and opinions,' yet many of your own employees believe that Activision Blizzard's to punish Mr. Chung runs counter to those values. Because your company is such a pillar of the gaming industry, your disappointing decision could have a chilling effect on gamers who seek to use their platform to promote human rights and basic freedoms[...] We urge you in the strongest terms to reconsider your decision with respect to Mr. Chung. You have the opportunity to reverse course. We urge you to take it."