Cloud Gaming has Incredible Disruptive Potential, and 5G is the Key to Unlocking it
by Will Freeman on 8th Oct 2019 in News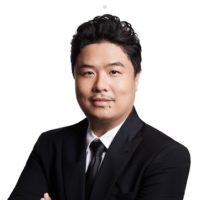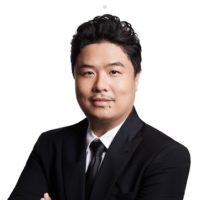 In this special contributed piece Erick Fang, CEO of AI-driven ad platform Mintegral, explores the opportunity and challenges around cloud gaming. And as the release of Google Stadia nears, he considers how the roll-out of 5G will found any potential...
March's GDC presentation of Google Stadia was a real game-changer.
Stadia and services like it could disrupt the gaming industry, just as Uber did with taxis, Netflix with TV and Amazon with shopping. Google, Microsoft and others vision a future without consoles thanks to Stadia's cloud-based gaming library, which has the potential to stream games in 4K straight to your TV.
It's surely every modern gamer's dream. Cloud gaming is the natural evolution of a service like PlayStation Now; jump straight into a game of your choice without going through the lengthy process of setting up old hardware or another console.
However, there are a lot of criticisms levelled at Google Stadia since its reveal. These include the lack of its own games, players not actually owning the games that are available, and that latency and connectivity issues will nullify the overall experience.
That last point has been the loudest criticism out there, and isn't just an issue with Stadia. It's a problem surrounding the entire future of gaming, and whether a cloud-based service can really usurp consoles.
It very well could be thanks to the potential savings cloud gaming could offer. With 54 per cent of mobile gamers and 51 per cent of PC/Console gamers classing themselves as 'casual gamers', according to NewZoo, a subscription-based easy-access service could be very attractive to them and profitable to publishers.
Gaming as a hobby is notoriously expensive. Gamers could still expect an exceptional level of content and immersion through the cloud, though, whilst saving hundreds in hardware and software fees.
NewZoo also underlines how tel-co providers are tempted by the cloud gaming market. Some carriers are realising that unlimited texts and calls may no longer be a draw in the age of communicating through online apps.
Why not offer larger data bundles instead to allow mobile users a seamless casual gaming experience at lower costs instead?
Game streaming: For now or for the future?
First, though, it's worth looking at why so many companies are so set on streaming games through the cloud.
Google isn't the only company banking on a console-free future. Microsoft's Project xCloud is a service allowing gamers to stream console and PC games to smartphones and other devices through their internet connection from the cloud.
In August this year, Microsoft's games boss Phil Spencer seemed to take aim at their streaming rivals, saying: "I don't think anybody should tell you that there's no lag.
"In xCloud, we are building a convenience capability to allow you to take your Xbox experience with you. Meaning, that's why we focus on the phone… I'm not going to say that it's an 8K 120hz thing. That's not what we're doing. We're going to bring convenience and choice to you on your phone."
The comment was in response to reported lag and input latency during demos of Stadia early in the year. And though some reported better latency using xCloud over Stadia at E3 in June, it's clearly a major hurdle – not just to Google and Microsoft, but to game streaming in general.
Fix it, though, and the rewards can be vast, as Epic Games have discovered with Fortnite. It's the standard-bearer for cloud and mobile gaming; making Fortnite available to anyone with a screen and focusing on cross-network performance helped Epic Games make a $3 billion profit in 2018.
Digital gaming is big business. Mobile gaming represented 45 per cent of the global gaming market in 2019, growing year-on-year by 10.2 per cent to be worth more than $68 billion. That's expected to grow to just over $95 billion by 2022, thanks in large part to the roll-out of 5G.
With eyeballs on platforms like Mixer and Twitch, too (Twitch recorded 560 billion minutes of content watched in 2018), there are clearly huge opportunities to be made from providing a seamless streaming experience to gamers across the world on mobile devices.
5G's essential role in the future of mobile gaming
This is where 5G comes in. Mainly because the limits of 4G have been reached, and simply can't support such an ambitious industry pivot in the time those companies would like it to.
Make no mistake, if they could launch cloud services today to disrupt and corner the mobile market, they would. Niggling latency issues are sticking in the craw, though; something that 5G promises to fix when it is widely available.
As well as theoretical lower latency of 1ms, 5G could provide 100 times the speed of what's provided by 4G. That means almost-instant downloads of large digital games and the ability to jump into games immediately without waiting to download updates and extra content. There will be greater bandwidth available; essential for seamless multiplayer experiences.
Many also believe that AR gaming experience Pokemon Go was a flash in the pan, and is dead and buried. The opposite is, in fact, true; in January this year developers Niantic earned $68 million, up 84 per cent from the year before.
One of the reasons Pokemon Go simply hasn't earned more than that and why many believe it's gone is, again, down to 4G. Slow speeds, cut connections, crammed servers and other network issues have tamed what is a sleeping gaming giant.
5G will help AR mobile gaming blossom. The AR market was worth $5.91 billion in 2018 and is expected to grow to $198.17 billion by 2025. 5G is the key that will unlock AR's potential.
There will still be some problems to navigate, though. What about data caps, for instance? With the speeds on offer, the average mobile gamer would burn through a standard 10GB data cap from their network provider in a day if they weren't careful. Will unlimited 5G access prove a pricey entry point to offset the relatively low subscription services offered by Google Stadia and friends?
The roll-out of 5G and the installation of new infrastructure isn't exactly a speedy process, either. It's lumbering and expensive; there's sure to be a global imbalance of those who can actually game and compete with each other early on in 5G's lifetime.
The positives of 5G far outweigh the negatives though, and cloud gaming appears to be the holy grail that tel-cos hope will help them to win customers over. As for companies like Google and Microsoft, they will be desperate for the roll-out to happen as quickly as possible so they can grab as much market share as they can.
Gamers are the ones who will truly reap the benefits; once 5G is truly bedded in, expect a mobile gaming explosion and to experience gaming in ways you never thought possible.
Ad TechCloud gamingGamingGoogleMobilePlayersPublisherTechnologyTwitchVideo