The FCC can Repeal Net Neutrality; Rune Raises USD$2m (£1.62m)
by Mathew Broughton on 2nd Oct 2019 in News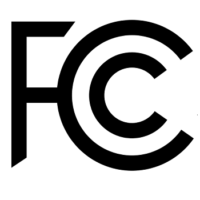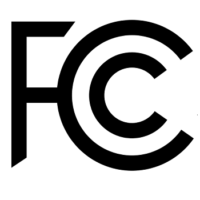 TheGamingEconomy Daily Digest brings you the trending business stories in gaming. In today's edition: The FCC can repeal net neutrality; Rune raises USD$2m (£1.62m); and AlphaDream files for bankruptcy.
The FCC can repeal net neutrality - Court of Appeals
The US District of Columbia Court of Appeals has upheld the right of the Federal Communications Commission (FCC) to repeal net neutrality, ruling against Mozilla which brought the court case forward. However the court also ruled that individual states could maintain net neutrality laws. Repealing net neutrality has seen strong criticism from developers, publishers, and gaming industry bodies such as the Entertainment Software Association, which argue that the rules could harm online multiplayer titles as well as affecting game download speeds.
In a public response to the ruling, ESA chief executive Stanley Pierre-Louis said, "This ruling fails to ensure a fair and open internet for video game players and all internet users. While ESA is disappointed by the Court's decision, today's ruling stops short of endorsing the commission's order and opens the door to state action to protect net neutrality."
Rune raises USD$2m (£1.62m)
Rune, a social networking platform designed for mobile gamers, has raised USD$2m (£1.62m) in a funding round led by Makers Fund. Other contributors included ByFounders, E14 Fund, Venture Souq, and Paul Buchheit. The app has been designed for the "Fortnite generation", where millions of people interact through playing, streaming, and viewing games, primarily through mobile devices.
Speaking to VentureBeat, Rune co-founder and CEO Sanjay Guruprasad said, "Rune is where the Fortnite generation finds friends. Social networks today are a reflection of our real-world networks. However, the Fortnite generation hangs out differently. They form friends as they explore virtual worlds together on their phones. However, people you meet online can be toxic. It's hard to find someone who gets you and shares your sense of humor."
AlphaDream files for bankruptcy
Japanese studio AlphaDream, best known for developing the Mario RPG and Hamtaro series, has filed for bankruptcy according to reports from Yahoo Japan. The firm's most recent title Mario & Luigi: was Bowser's Inside Story + Bowser Jr.'s Journey, a Nintendo 3DS remake of the eponymous 2009 game, which saw favourable reviews.
The firm saw significant success up until the close of the 2013 Japanese financial year, when overall revenue reached JP¥330m (£2.3m). Since then rising game development costs and falling revenue has led to the studio's current difficulties. At the close of the 2017 Japanese financial year in March 2018, AlphaDream had a debt of over JP¥465m (£3.5m).